AV News to Know Feb. 19, 2021: New Products, Cool Projects and People in New Places
In this week's edition: AtlasIED launches safer schools website, Insight Productions relies on Clear-Com and more new hires and acquisitions.
Leave a Comment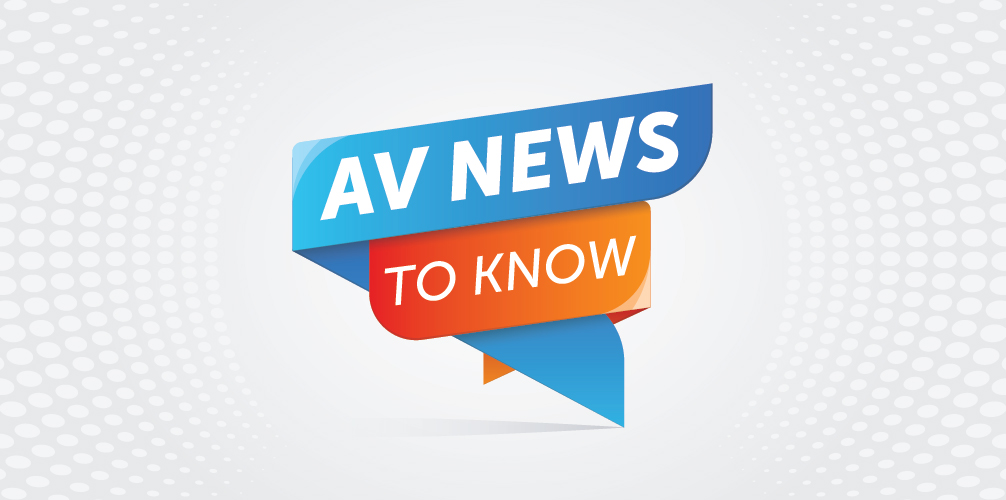 Here's a closer look at some of the AV news, products and projects you might have missed this week. We call it AV News to Know:
New AV Products
Key Digital Presents New Hybrid-Conferencing Courtroom AV Solution

Key Digital this week introduced the new hybrid-conferencing courtroom solution, Courtroom Communication System.
Key Digital's Courtroom Communication System delivers all communication and document sharing, participant management via any videoconferencing software, management of all public and private communications and distribution of participant's voice, video and shared laptop content.
Due to the nature of courtroom proceedings, Key Digital's KD-CCS delivers the necessary certainty of confidentiality and privacy.
AtlasIED Launches Tech for Safer Schools Microsite

AtlasIED recently launched a new Tech for Safer Schools microsite that is a tool for technology decision-makers, offering solutions to real-world challenges facing K-12 schools.
The site identifies specific hardware, software, and complete, scalable communications platforms for classrooms, buildings, campuses, and entire districts, that seamlessly integrate with existing building systems such as security, access control, and fire alarms.
It also provides helpful resources like blogs, case studies, and a collection of answers to questions commonly asked by K-12 administrators about technologies to support building-wide safety plans, common school-day processes, and classroom instruction.
Bose Announces VideobarTM VB1 All-in-One USB Conferencing Device
Bose Professional this week announced the availability of the Bose VideobarTM VB1 all-in-one USB conferencing device that brings premium audio and video to today's meeting spaces, allowing users to be clearly seen and fully understood on video conference calls.
The six beam-steering microphones actively focus on voices in the room and reject noise. The Bose-proprietary transducers reproduce accurate, room-filling audio from multimedia presentations, play Bluetooth audio and ensure voices sound natural and clear.
The 4K ultra-HD camera with auto-framing delivers clear video, so remote participants can see presenters, whiteboards and other in-room objects.
Blackmagic Design Announces ATEM Mini Extreme
Blackmagic Design this week announced ATEM Mini Extreme, a new larger model of our ATEM Mini live production switcher.
This new model is the company's most advanced 1 M/E switcher that features eight inputs, four ATEM Advanced Chroma Keyers, a total of six independent DVEs, two media players, two downstream keyers, 16 way multi-view, two USB connections and multiple HDMI aux outputs.
There is also a new ATEM Mini Extreme ISO model which includes all these powerful features plus a more powerful recording engine that can record all 8 inputs plus the program for a total of 9 streams of recording.
Both new models include a broadcast quality streaming engine for live streaming to YouTube, Facebook, Twitter and more.
ATEM Mini Extreme and ATEM Mini Extreme ISO are available immediately from Blackmagic Design resellers worldwide from US$995.
Yamaha UC Now Shipping ADECIA Ceiling Solution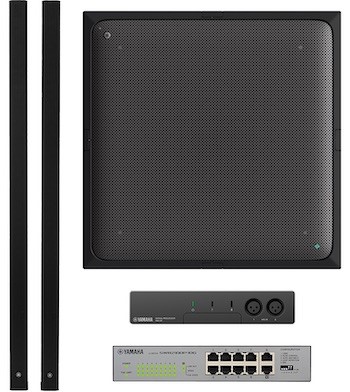 Yamaha Unified Communications is now shipping the ADECIA ceiling solution, a family of communication products designed to work together to provide a complete and customizable audio solution for any enterprise or meeting space.
ADECIA is a touchless solution for clear, socially distanced meetings. It includes a multi-beamforming RM-CG ceiling microphone and RM-CR audio processor, as well as Yamaha's PoE switches and VXL Series line array speakers.
ClearOne Releases Free COLLABORATE Space Messaging App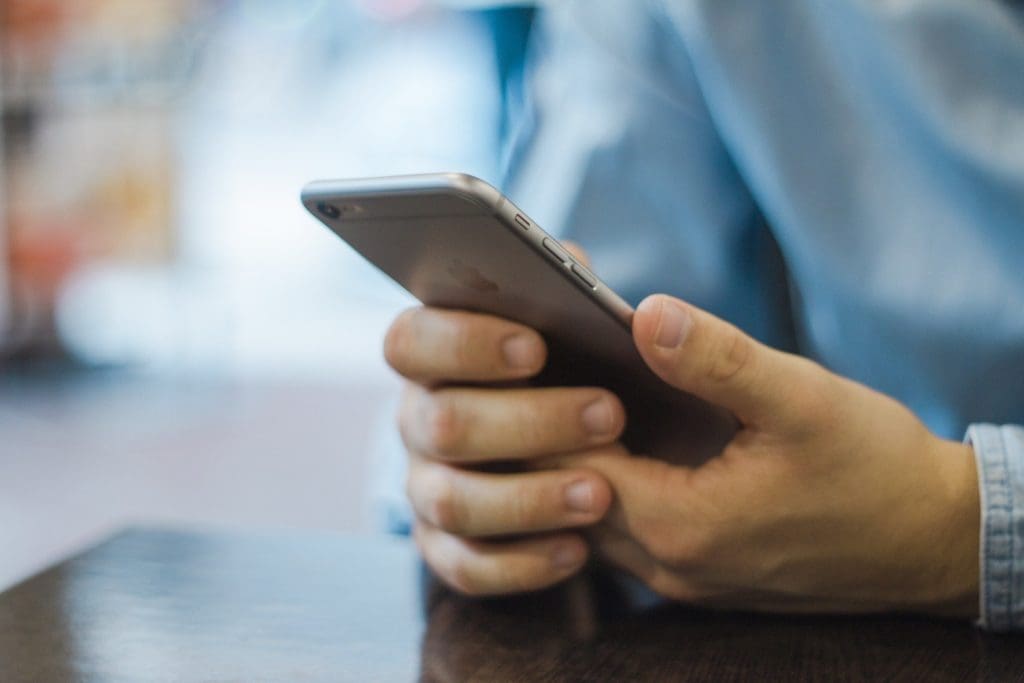 ClearOne this week announced that its COLLABORATE Space lifetime subscription messaging app featuring video and audio, as well as unlimited meeting time, is available free.
COLLABORATE Space is a collaboration tool that delivers a full suite of audio, video conferencing, web conferencing, and meeting tools in a persistent space from any device.
Audio Visual Projects
Insight Productions Stays on the Road with Clear-Com
The live event industry has proven its resilience over the past year, keeping the show on the road by deploying new workflows and configuring technologies in different ways.
Insight Productions is a perfect example of this innovation, adapting to remote production to complement its traditional on-site production support.
To achieve this hybrid approach seamlessly, the company is using Clear-Com's LQ Series of IP interfaces and Agent-IC mobile app for communications between technical crews, clients and talent, whether they're in transit, at a venue or at home.
Insight Productions was founded by brothers Dylen and Austen Roberts, as an extension of their apparel company.
"We've always been interested in helping our customers realize their goals and do things differently, whether it's fashion or live events," said Austen Roberts.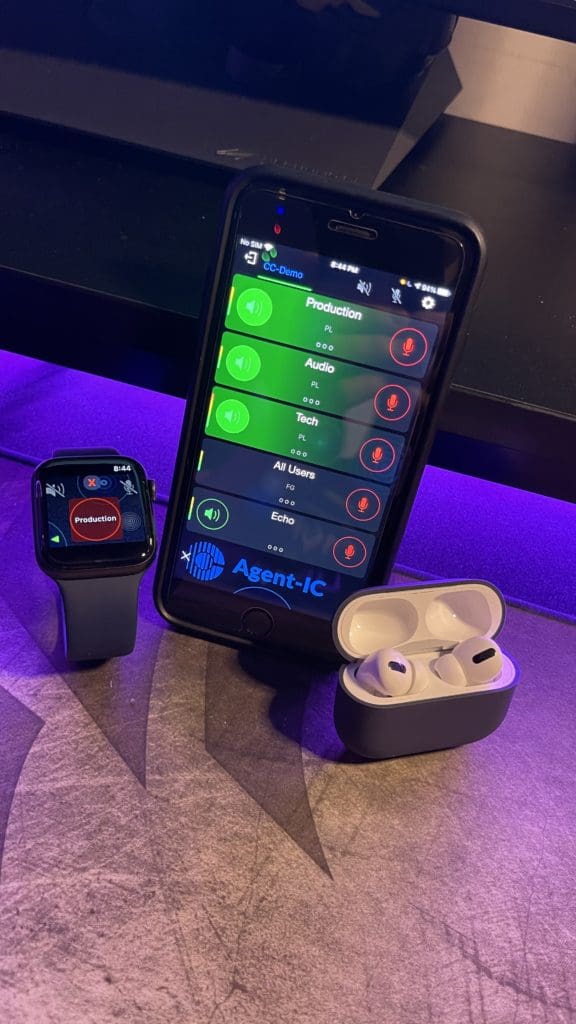 The company handles a diverse range of productions including concerts, award shows, sports and the rapidly growing esports market for live gaming tournaments. Insight's 27-foot trailer serves as a mobile command center and studio as well as home base for the Clear-Com technologies.
Insight was previously managing communications through a group-chatting platform originally built for gaming but as live events, especially gaming and esports, continually increased in size and scale, the team knew it needed more control over managing comms for its productions to ensure the level of quality that viewers – and especially rights-holders and advertisers – were coming to expect.
"We quickly realized it wasn't a viable long-term solution in terms of reliability and quality," said Austen Roberts. "We needed professional-level hardware and software plus remote capabilities, so we switched to Clear-Com and haven't looked back."
The team's need for remote capabilities became more important considering new health and safety guidelines limiting the number of people on a set or on-site at a venue. As a result, producers, clients and even directors who have traditionally worked on-site were now forced to connect with a production remotely.
From the trailer, the team can manage remote or on-site production, routing the comms feed via LQ to a client's control room, the trailer's road crew or to talent.
LQ can extend the capabilities of an intercom system to one or more remote locations by positioning an LQ device at the destination location and interfacing with Clear-Com devices including wired beltpacks, SIP clients or the Agent-IC mobile app.
LQ devices can link different industry-standard 2-wire intercom and 4-wire audio systems together, irrespective of brand and platform.
"We'll go some weeks where we're in the truck together and then there are other times when I need to produce from home," said Austen Roberts. "With these systems, I can be in my house on a headset and communicate with the teams just as if I were on-site with them.
"As a producer, I evaluate any technology in terms of how it can make life easier for my talent and operators," he said.
Cliff Edwards, lead engineer for Insight, recalled one event where the audio and lighting crews were initially skeptical of the Agent-IC app as a communications tool.
"Their initial reaction was 'what do we need this for?'" Edwards said. "As first-time users, they were doubtful when we told them that was their comms but after using it, they said 'Are you kidding me? That's amazing!'"
The Clear-Com system also provides more control over communications, as LQ devices are audio-over-IP interfaces that move and distribute audio and communications signals to and from one or more communication points depending on a system's configuration.
"I can manage who's involved in a dialogue, instead of always having to include the whole network every time," Edwards said. "It makes having side conversations easier. I can single someone out or I can hold calls with everyone, and there's no difference whether it's 20 people or four on the network."
The Clear-Com systems' ease of use and plug-and-play operation also saves time when the Insight team rolls up to an event. Dylen Roberts recalled one recent event where the set-up time was shortened by about seven hours.
"It was a large-scale event and we had about 12 crews running around making sure we got everything set up in time," he said. "Comms is such a crucial part of what we do now, so getting that up and running quickly and easily is the best way to ensure an event will run smoothly."
The Insight team is confidently looking toward the future knowing that as their production requirements continue to expand, the Clear-Com systems will keep pace and grow with them.
"These systems are scalable so adding panels or frames is never an issue," said Edwards. "I'm a firm believer in turnkey, one-stop shopping, and I look to work with companies that give us comprehensive solutions versus having to find different options for different needs."
People and Places
Draper Adds AV Consultant Relations Manager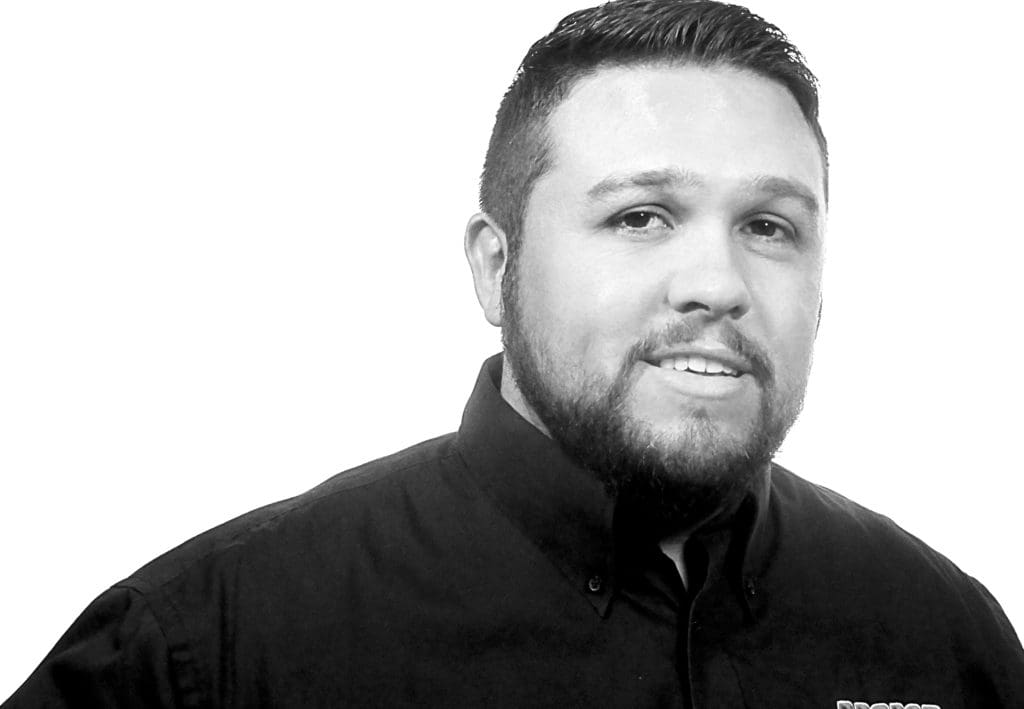 Draper has added a second AV consultant relations manager. Joseph Burke will be responsible for the western half of the United States. He joins Steve Cook, who will continue his role in the eastern half of the country.
Burke first joined Draper as a regional sales manager in the southern U.K. in 2009. He most recently served as U.K. and European manager.
Burke will be available to assist AV consultants from 8 a.m.–5 p.m. Mountain Standard Time by phone, email, or virtual meetings. He will begin travelling to in person meetings later this year, once travel restrictions are lifted.
Guitar Center Appoints Paul Gimenez Director of Diversity, Inclusion & Belonging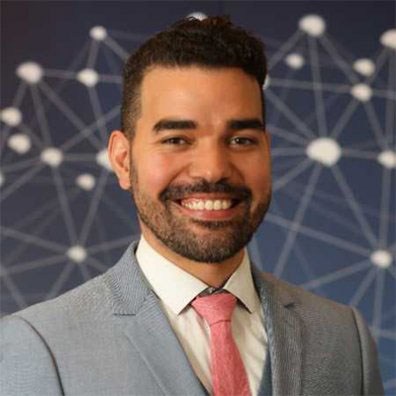 Guitar Center has appointed Paul Gimenez to the position director of Diversity, Inclusion & Belonging.
This appointment comes as the result of a months-long search that began last year when the company's executive team made a commitment to improve its diversity and inclusion efforts both internal and externally within the musical instrument industry.
In his new role, Gimenez will partner with key stakeholders across the Guitar Center enterprise in order to design, develop and lead the company's Diversity and Inclusion initiative and related programs.
He will also provide strategic advice and counsel to the organization's senior leadership on diversity-related issues.
Gimenez will contribute thought leadership, perspective and vision to create and implement programs that champion Guitar Center's core Diversity and Inclusion mission: to cultivate an inclusive organization composed of individuals with diverse backgrounds at all levels, while simultaneously prioritizing diversity of thought and action.
Eduardo Solana Joins TVU Networks as Sales Director for Latin America
TVU Networks this week announced Eduardo Solana has joined the company as sales director for Latin America and the Caribbean.
Based in Mexico, Solana is an industry veteran who will provide strategy and leadership to the company's regional team.
Solana joined the TVU Networks team this month after 23 years with Avid Technology, where he led Latin America business efforts and built a solid track record of increasing sales, building relationships, and providing superior customer service.
He will be responsible for the entire region except for Brazil, where Eduardo Mune remains as sales director.
Robert Hammond Joins Navigate Management Consulting
Navigate Management Consulting announces that Robert Hammond has joined the firm.
Hammond brings more than 20 years of executive and leadership experience in the systems integration industry with a strong history of impactful and profitable change in organizations.
As senior consultant, Hammond will lead consulting engagements on developing and executing operational processes, business information management, and financial management.
He will join in on Navigate assessments, process improvement and software implementations and training assignments
Gamber-Johnson Acquires Premier Mounts
Gamber-Johnson announced this week that they have finalized an agreement to acquire Premier Mounts, a leader in superior audiovisual mounting solutions.
Premier Mounts founder and CEO Len Dozier built the company into an international industry-leader with a catalog of more than 1,000 different products that are sold through 2,000 resellers worldwide and online.
Premier Mounts will become a Gamber-Johnson brand with its main office functions remaining in Southern California.
Manufacturing, warehousing, and corporate oversight will occur at Gamber-Johnson's newly renovated manufacturing space in central Wisconsin.
Pearl Technology Announces Acquisition of IAS Technology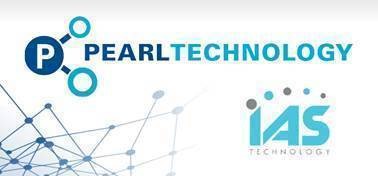 Pearl Technology has acquired IAS Technology, which has provided integrated AV solutions to central Illinois for 28 years.
All the divisions of Pearl Technology are strengthened by the addition of audiovisual integration.
Jeremy Caldera, CEO of IAS, says he's "looking forward to working with an even bigger client base and to have the support of the IT team at Pearl Technology.
"Adding audiovisual integration helps Pearl Technology to offer a complete solution for clients needing both A/V and IT services," said Caldera.
Legrand Acquires Champion ONE Family of Brands
Legrand this week announced it has acquired from A&M Capital Opportunities the Champion ONE (C1) family of brands, leading providers of optical networking components and solutions for the telecommunication, content provider, data center, and enterprise markets.
It's the latest move by Legrand to support data center and mission-critical IT's ever-growing need for scalable power and connectivity solutions.
With lab, office and warehouse locations in both Lake Forest, Calif., and Independence, Ohio, the C1 family of brands—which include Champion ONE, Approved Networks, and U.S. Critical—will join previous acquisitions AFCO, Electrorack, Ortronics, Raritan, Server Technology, and Starline in Legrand North and Central America's Data, Power and Control (DPC) division.
CompTIA Announces Advisory Councils Executive Board Members for 2021
Leaders from seven fast-growing sectors of the technology market have been selected to serve on the CompTIA Advisory Councils executive board in 2021.
Senior level executives representing a spectrum of technology companies and from diverse backgrounds serve on the invitation-only councils. The chairmen and vice chairmen of each of the seven councils, elected by their respective peer groups, make up the membership of the executive board.
Members of the CompTIA Advisory Councils Executive Board for 2021 include:
Artificial Intelligence – Rama Akkiraju, distinguished engineer and IBM Fellow, IBM Watson; Lloyd Danzig, chairman and founder, International Consortium for the Ethical Development of Artificial Intelligence; and Uday Tatiraju, tech lead and principal software engineer, Oracle.
Blockchain – Adam Lesh, technologist, AL Consulting; Deborah Kestin-Schildkraut, blockchain and global alliances ecosystem marketing leader, IBM; and Elena Dumitrascu, chief technology officer, TerraHub Technologies.
Business Applications – Angus Robertson, chief marketing officer, Chief Outsiders; Jason Eberhardt, head of global cloud and MSO, Bitdefender; and Ryan Burton, vice president, product strategy, Pax8.
Channel Development – Jason Bystrak, vice president, cloud business unit, D&H Distributing; Juan Fernandez, vice president, managed IT services, ImageNet Consulting, LLC; and KimCesena, global director of channel marketing, Intermedia.
Cybersecurity – Kevin McDonald, chief operating officer and chief information security officer Alvaka Networks; Tracy Holtz, director of security solutions, Tech Data; and Kevin Nikkhoo, CEO, XeneX.
Drone – Jeff Powell, CEO, American Unmanned; Dave Krause, co-owner, Influential Drones; and Kimberly Penn, founder and CEO, Professor Drones.
IoT – Robert Forget, chief technology officer, Aware360, Brandon Fuhr, co-founder, XReps; and Jill Klein, senior leader, IoT and healthcare, Sirius Computer Solutions.