AV News to Know Feb. 5, 2021: New Products, Cool Projects and People in New Places
In this week's edition: BenQ wireless presentation system for classrooms, Summer Sounds festival in Australia and more hires and promotions.
Leave a Comment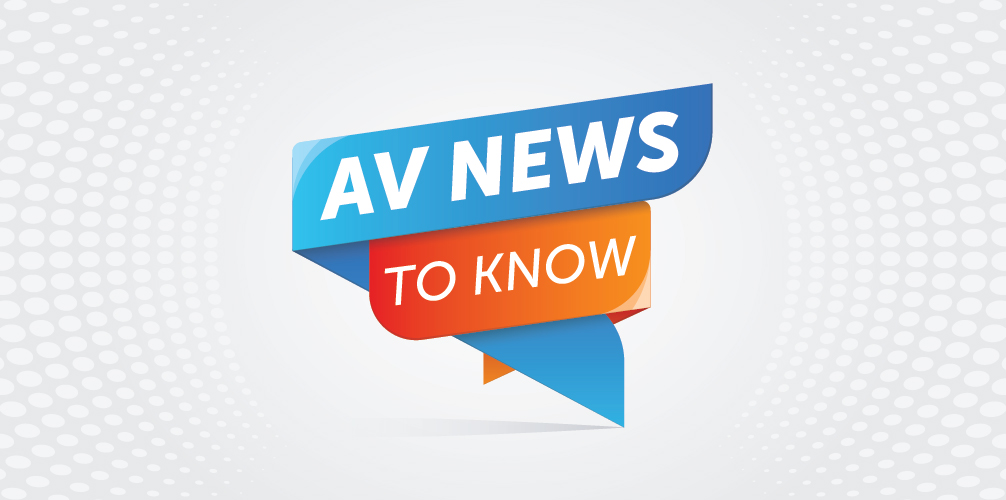 Here's a closer look at some of the AV news, products and projects you might have missed this week. We call it AV News to Know:
New AV Products
Black Box Enables Safer Return to Work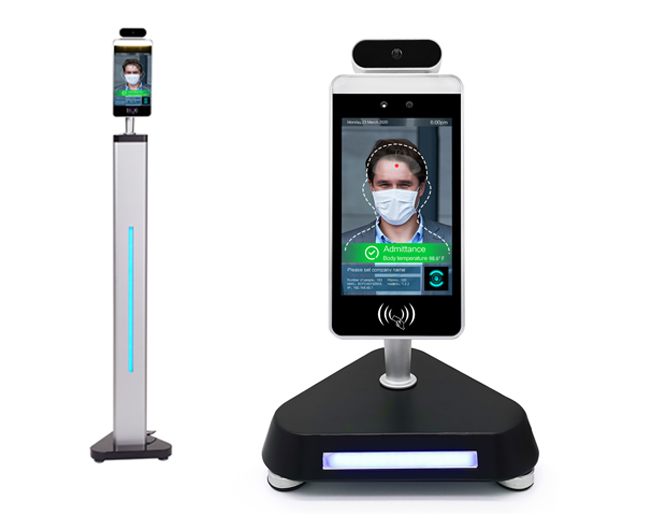 Black Box this week introduced the first solution in its Return to Work suite designed to help organizations and businesses in different industries provide a safer environment for their staff, visitors and customers.
The BDS-8 Temperature Screening Kiosk is an all-in-one solution with contactless temperature measurement and access control through facial recognition and mask detection.
The BDS-8 kiosks are ideal for use in crowded environments such as large business campuses, schools and universities, health campuses, sports and entertainment facilities including stadiums and event centers, industrial plants, retail outlets, and transportation hubs such as airports and rail stations.
Available in floor-stand, wall-mounted and tabletop models, the BDS-8 Temperature Screening Kiosk provides a contactless temperature reading in less than a second and displays a high-resolution image of the subject with temperature readout on an 8-inch LCD screen.
Nureva Developer Toolkit Brings Cloud-Based APIs to Audio Conferencing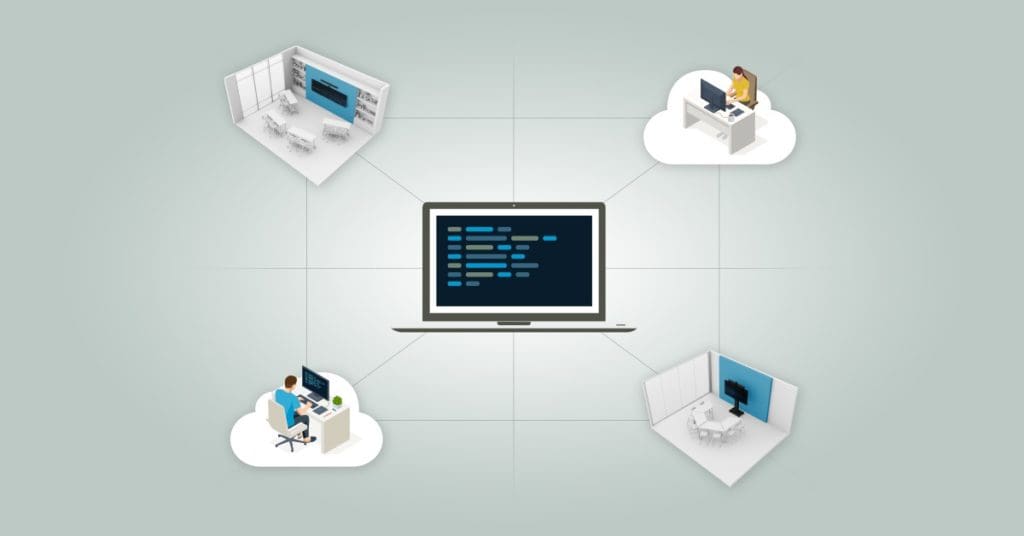 Nureva Inc. this week announced the Nureva Developer Toolkit to give developers secure access to a growing collection of cloud-based APIs for Nureva audio systems.
Using APIs for device management and device control, third-party and in-house developers can access device information, update firmware and control settings. Customers can now automate daily routine tasks and leverage a broader ecosystem of integrated products and applications.
Videotel Digital's HyperSound Directional Speakers Offer Touchless Solution
Videotel Digital this week announced that their line of HyperSound directional speakers now has improved sound quality.
The enhancements to the HyperSound line allows the sound to be played at lower levels with exceptional clarity, which means users can create even tighter sound zones without concern about ambient noise or adjacent distraction.
BenQ Introduces Wireless Presentation System Built for Classrooms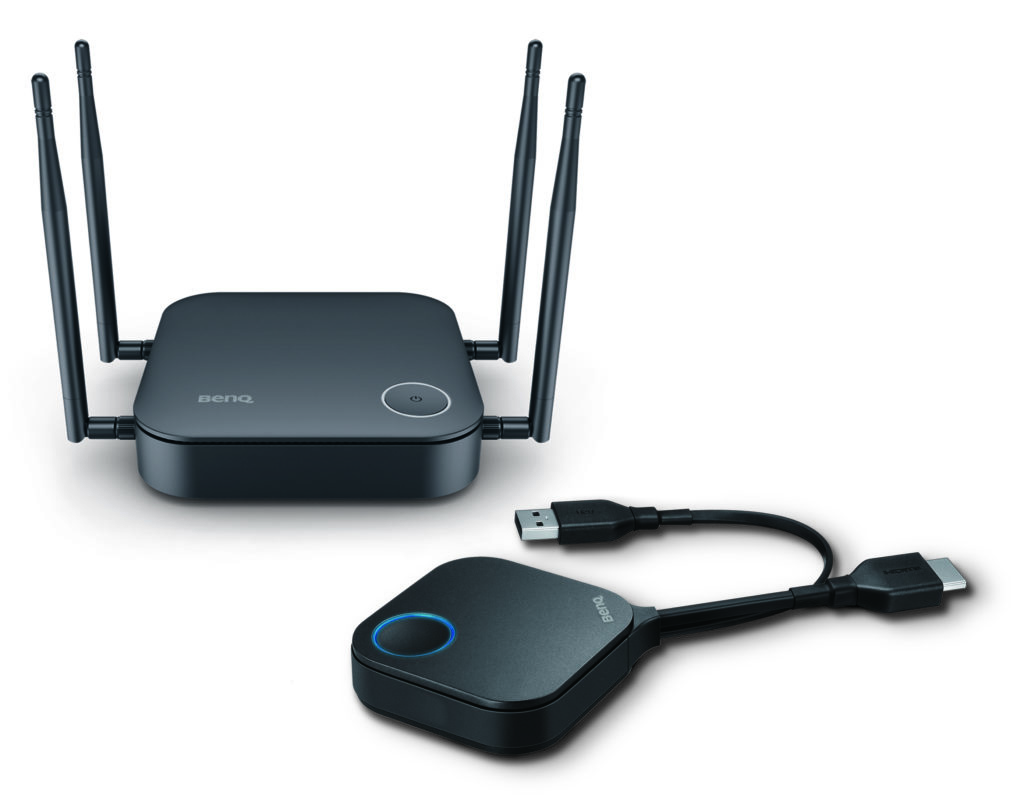 BenQ is ensuring teachers and educators can respond to new demands in the classroom with the launch of the InstaShow WDC20E.
The WDC20E wireless presentation system delivers the same screen-sharing functionality to meet user and IT standards as leading corporations but fit for a school budget.
Extron Introduces SW2 USB Pro and SW4 USB Pro Switchers

Extron this week introduced the SW2 USB Pro and SW4 USB Pro, a two- and a four-input USB switcher that facilitate USB 3.2 compatible switching between multiple host devices and multiple USB peripherals.
They provide solutions for USB-C and Thunderbolt hosts and peripherals with data rates up to 10 Gbps. HID peripheral ports support hotkey input switching via a connected keyboard. SW USB Pro Series switchers also support auto and manual host and peripheral switching and control via RS-232 or Ethernet.
They feature Host and Peripheral Emulation Mode, which provides "keep alive" functionality by continuously mimicking host and keyboard/mouse communications within the switcher.
This emulation eliminates the need for enumeration and reduces the chance of failed device communications throughout the switching process.
Epson Introduces Laser Display Projector Series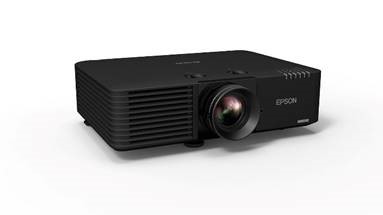 Epson this week expanded its PowerLite laser projector line with eight compact solutions for laser-focused learning and impactful digital displays virtually anywhere.
The new PowerLite L520W, L520U, L530U, L630U, L730U, L735U, L630SU, and L635SU pair Epson's 3LCD technology with installation-friendly features and intuitive software.
Key Digital Highlights Proprietary HDMI Extension Technology

Key Digital this week launched the KD-EX18G HDMI extender kit featuring Key Digital's new proprietary HDMI extension technology, Ultra High Definition over Twisted Pair (UHDoTP).
The KD-EX18G with UHDoTP allows Key Digital to present this extender kit at a more cost-effective price point than most HDBaseT offerings. The KD-EX18G features 4K/UHD 18G extension, 4K to 1080p down-conversion, HDMI pass-through, power over CAT, two-way IR, handshake control, and Forced Hot Plug all in a low-profile slim chassis design.
Audio Visual Projects
L-Acoustics Shines at Adelaide's Summer Sounds Festival 2021
South Australia's Summer Sounds Festival was a four-week outdoor concert series offering the joy of live sound to a 2,100-capacity audience. Eighteen shows ran the whole month of January, with festivalgoers safely and comfortably spaced in "Party Pods" that accommodated four to six people each.
The festival celebrated Australian artists such as Bernard Fanning, Spiderbait, and Hayden James. Through the collaboration of Five Four Entertainment, Groove Events, and Secret Sounds, the festival promoters looked to Adelaide-based L-Acoustics rental network partner Novatech to provide the dynamic sound that live music fans have been craving.
Festival goers could choose from VIP, Gold, Silver, or Bronze seating packages. VIP pods occupied the first five rows and boasted an exclusive toilet block, faster drink service, and a choice of premium drinks.
With fans restricted to their pods, the challenge of providing consistent, clear coverage to the whole audience area was crucial, so the Novatech team approached this festival with a precise and careful sound design.
The main PA consisted of 12 K2 line array elements and eight SB28 subs per side, and four Kara for frontfill hidden behind scrims. For delay, Novatech turned to its Syva colinear line source, cleverly rigged to the rear of the Party Pod, with Syva Sub tucked below.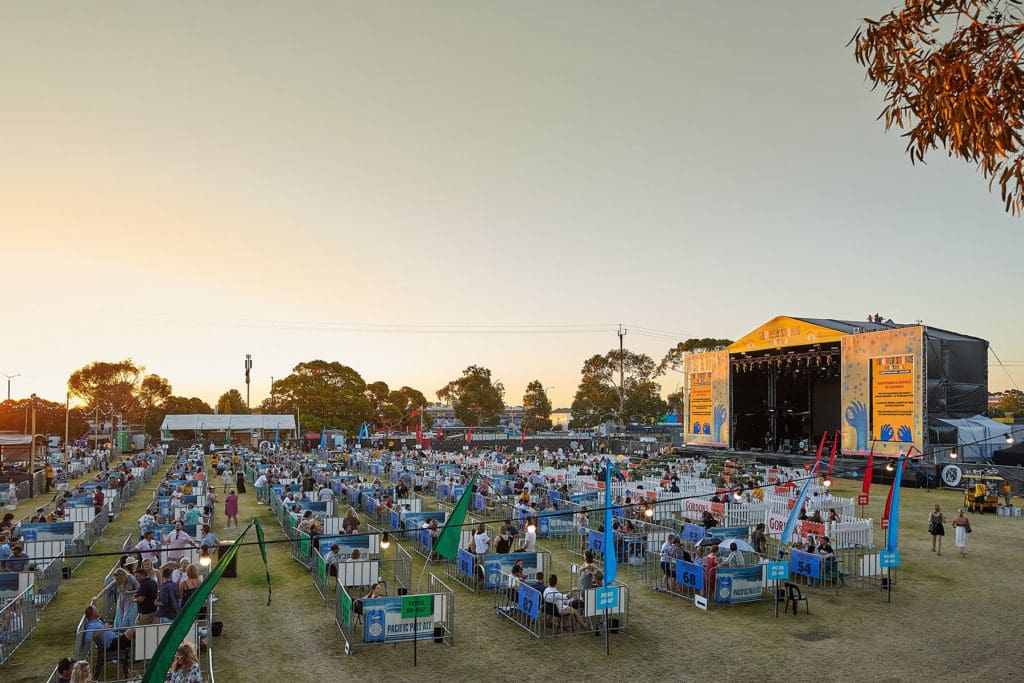 Syva provided ample coverage for the pods in the back rows while ensuring clear views of the stage. The sound coverage for festival attendees was matched by the Novatech team, who provided the musicians on stage with 10 L-Acoustics X15 HiQ as foldback wedges, accompanied by two L-Acoustics SB18 subs to shake the bottom end.
Novatech managing director Leko Novakovic was overwhelmed by the success of this new way of experiencing live music.
"While some people were apprehensive about being 'penned in,' all doubts were removed after the first weekend," he said. "About 80% of the feedback we've heard is that this is the way all festivals should be staged from now on, COVID or not. Most people want comfort and luxury, and to be able to sit down.
"The VIP and Gold sections are really nice, with their white picket fencing and vines, and everyone has tables and chairs. The Silver and Bronze pods that are further back are on raised decks, so everyone has good sightlines. Audiences need to experience this system for the first time to appreciate how great it is."
Novakovic adds that this festival was made possible thanks to the support of the South Australia authorities, especially by the territory's Health and Chief Public Health Office Professor Nicola Spurrier, which in turn got the nod of approval by South Australia's Premier Steven Marshall.
The success of the Summer Sounds Festival demonstrates that close collaboration between promoters, providers, local authorities, and artists allows for innovative and sustainable ways to experience live music during the pandemic.
Austin Stone Church Upgrades Audio at Five Locations
Austin Stone Worship is a family of worship leaders, storytellers and artists serving The Austin Stone church in Austin, Texas, and equipping the global Church with content rich in theology and expression through their music and film publishing.
Their monthly Worship Collective gatherings bring 250 artists, musicians, songwriters, and filmmakers together to inspire and encourage them in their craft and love of Jesus. Established in 2002, it has grown from a small gathering of 10 to nearly 8,000 weekly attendees throughout the six locations.
The sixth campus was added to their multi-campus line up in the Austin NW area during 2020.
An existing church facility that, in close coordination with the ASC team, Brown Note Productions (BNP) has provided numerous AV updates over the past year culminating with the installation of d&b audiotechnik Y series line array system running Array Processing (AP) and E-Series loudspeaker for fills.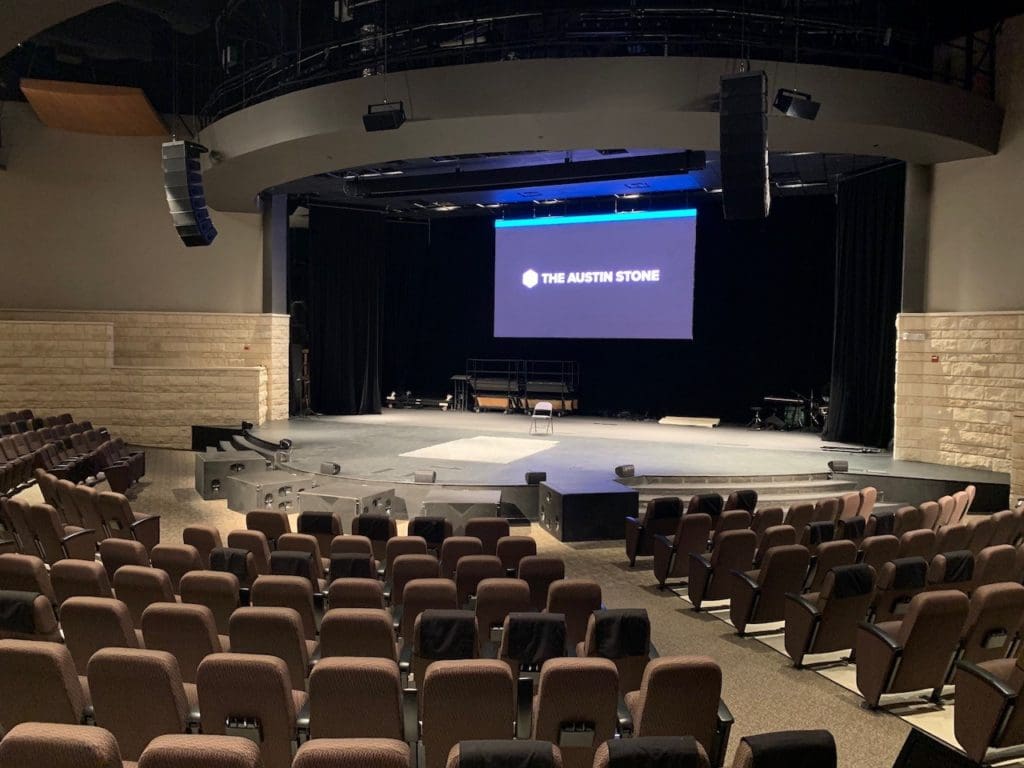 ArrayProcessing is a unique d&b technology which optimizes tonal balance and level distribution over the entire coverage area to provide a consistent listening experience for the congregation, regardless of seating position.
"This campus is being outfitted to become their primary broadcast campus along with offering regular Sunday services," said Zach Richards, director of integration for Brown Note Productions. "They also plan on hosting a wide variety of other events including conferences, performances and special gatherings.
"ASC is setup to offer multi-site simulcast of their main sermon (lead pastor is streamed from one campus to all other campuses live) as well as live streaming services," he said.
The new 832-seat contemporary worship campus typically has at any given sermon, 7 musicians/vocalists (drums, keys, guitar, bass, and playback, as well as 3 lead vocalists). There are 2 services per week at the new campus.
"The main challenge with this install was the raked, fan shape of the space and trying to deliver a similar experience to every seat," said Ryan Robertson, production audio manager at Austin Stone Church. "The previous system was an old clustered point source system that really did a poor job of that.
"One of our main objectives with any of our new venues is to give each person that attends the same experience, whether in the front row or way back in the corner," he said.
System highlights include 8 x Y8 and 8 x Y12 loudspeakers, 3 x J-SUBs ground subwoofers, also includes 2 x d&b J-INFRAs on the outside of the sub array, 8 x E6 loudspeakers for front fills, 1 x Y10P loudspeaker, 2 x Y7P loudspeakers for out fills, 8 x 30D amplifiers, 1 x 10D amplifier, and 1 x DS10 Dante bridge.
The front of house is outfitted with a DiGiCo S31console with Dante I/O and Focusrite AES interface, a Q-SYS Control system utilizing a d&b plug-in for complete AV system control and automation allowing for "self-serve" AV modes for a wide variety of uses.
A Panasonic Laser projection system with a 24' wide motorized projection screen is installed for multi-site simulcast. An Avid Pro Tools Dante-enabled broadcast package is provided for livestream and post-production use.
"The power and clarity of the system really draws you in as a listener," said Robertson. "It was fun to see the reactions and smiles on the face of our leadership team as they listened to it for the first time. Their main reaction was how intelligible everything was. They felt like they could actually hear distinctly everything that was happening in the mix, not just a wall of sound.
"The band has said they have a new level of confidence in what they play and sing and that it is accurately being conveyed into the room. It makes them that much more excited to get up early on a Sunday and lead our people," he said.
People and Places
Bacher Joins LG Business Solutions as Head of Marketing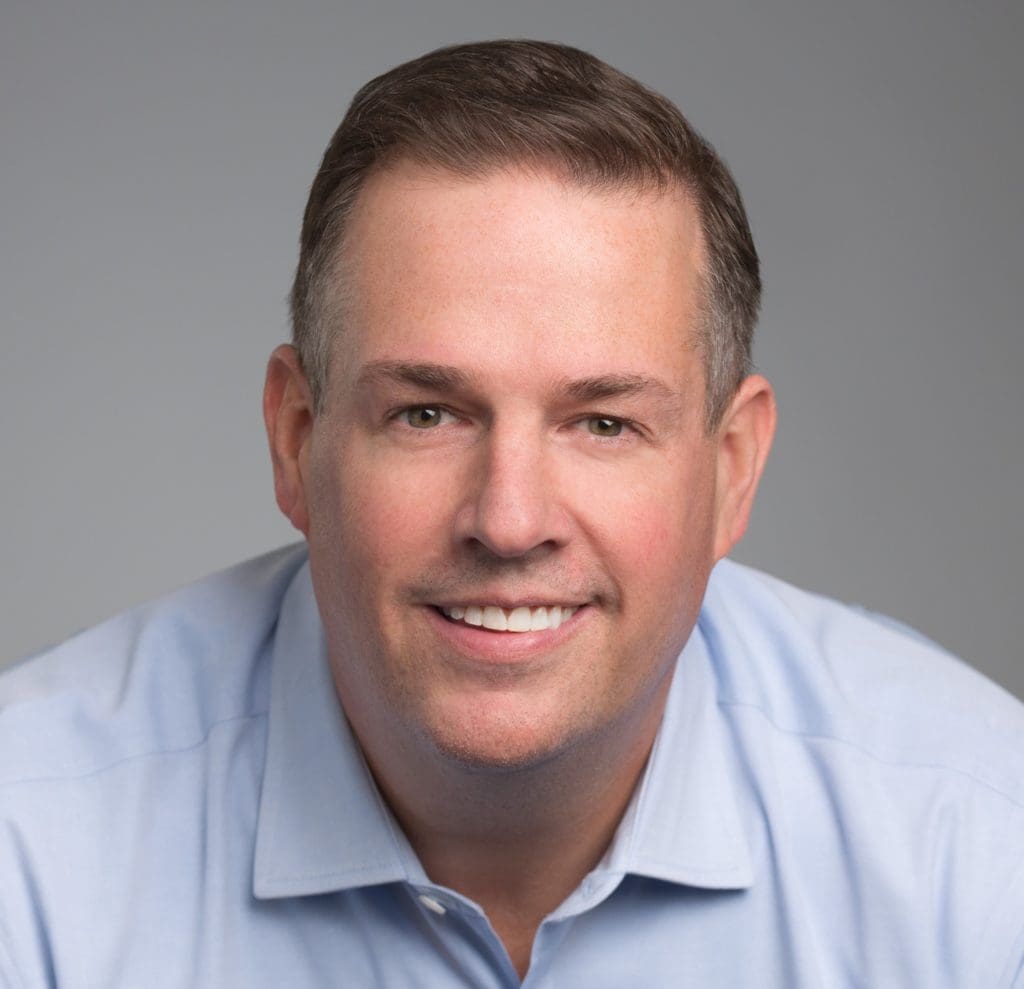 LG Business Solutions USA has appointed tech industry veteran David Bacher as head of marketing for digital signage, hospitality solutions, IT products and solar modules.
Bacher joins LG following a two-decade career at HP Inc., where he held increasingly important marketing positions, most recently as global head of marketing for HP's 3D print and digital manufacturing businesses.
Prior to his 21 years at HP, Bacher held positions at Hershey Foods, Entegee, Revlon and Walmart.
Kramer Names Doron Cohen VP of North American Sales
Kramer Electronics this week announced Doron M. Cohen as VP of sales for Kramer North America.
In a career spanning 30 years, Cohen has led the Products Division as VP and CEO of Liam One1 (part of One1 Technologies in Israel)
He has also led VPs, sales directors, engineers and delivery teams to create and execute a sales development plan that grew the company's income and profit.
Cohen comes to Kramer from UST-Global, where he was the company's regional VP of sales.
Prior to UST-Global, He spent five years at Tech Mahindra, one of the largest systems integration companies in India.
Renkus-Heinz Promotes Senior Staff
Renkus-Heinz has appointed Dudley McLaughlin to the position of national sales manager and Garrison Parkin to the position of western regional sales manager. The positions both cover the North American region.
McLaughlin has been with Renkus-Heinz since he was hired as western regional sales manager in 2018. Parkin joined the company in 2019 as southwestern territory sales manager.
Re-Sauce Features AV Vets at the Helm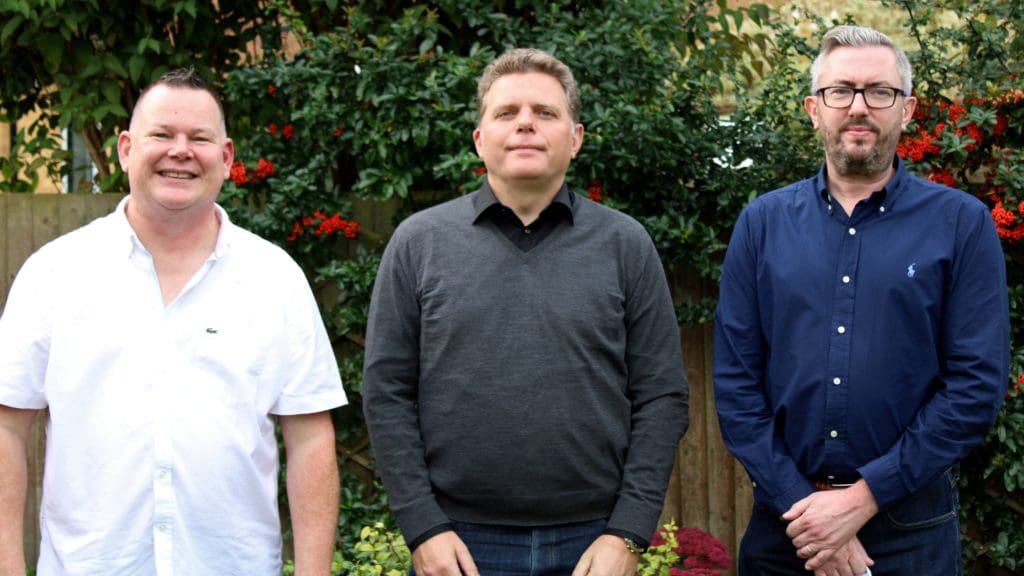 Three well-known industry figures have joined forces to form a new business consultancy primarily focused on press, PR, marketing and sales for the global professional AV, IT and CE sectors.
The new business—called Re-Sauce—has been founded by Gordon Dutch (former shareholder/executive VP and managing director of Peerless-AV), Lee Baker (former Midwich Group commercial director) and Ian Sempers (former owner of Medium UK).
Dutch takes on the role of CEO, Baker is the company chairman and Sempers is non-executive and financial director.
SageNet Acquires Digital Signage Provider Convergent
SageNet, a Tulsa-based managed network services and cybersecurity solutions provider, has acquired Convergent, a digital signage products and services provider to Fortune 1000 companies.
Convergent, a wholly owned subsidiary of Ballantyne Strong, Inc., is based in Alpharetta, Ga., with offices in Toronto, Ontario.
James Tanner to Acquire Bryston in Partnership with Colquhoun Audio
Bryston this week announced that the company has been acquired by longtime VP James Tanner in partnership with Colquhoun Audio, a manufacturer of audio products also based in Canada. Effective immediately, Tanner is Bryston's CEO.
Tanner, who joined Bryston in 1976, will strengthen relationships with the dealer community by adding new services such as:
An online portal for order processing
A web-to-dealer referral service
An expanded sales team
A customer service hotline, providing real time support to dealers and consumers
Expanded and modernized R&D and manufacturing at Bryston—remaining true to their Made in Canada tradition of outstanding quality.
Former Bryston CEO Chris Russell is retiring but will remain a consultant with the company founded by his family.
If you enjoyed this article and want to receive more valuable industry content like this, click here to sign up for our digital newsletters!