AV News to Know Jan. 22, 2021: New Products, Cool Projects and People in New Places
In this week's edition: 42 Digital Signage launches contract tracing utility, inside the Maui Invitational and a slew of new hires.
Leave a Comment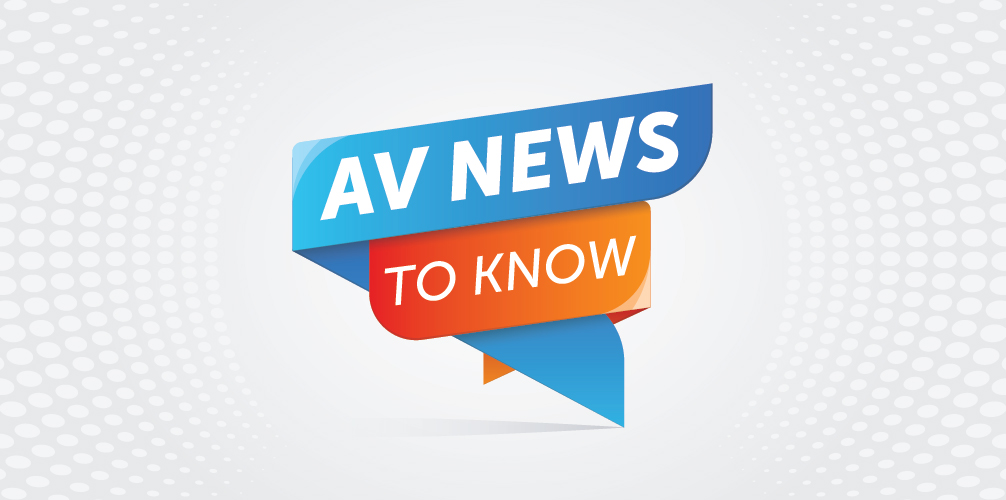 Here's a closer look at some of the AV news, products and projects you might have missed this week. We call it AV News to Know:
New AV Products
Extron Touchpanel Delivers Ultra-Wide Touchpanel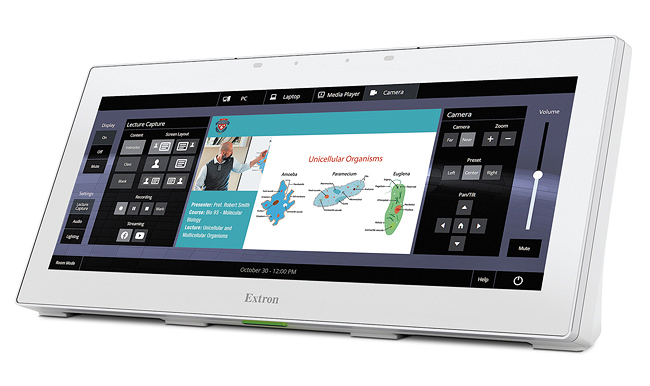 Extron this week introduced its first ultra-wide touchpanel, the TLP Pro 1230WTG. Featuring a 12″ 1920×720 resolution touchscreen, the ultra-wide format enhances user experiences since it allows multiple tasks to be seen and managed at the same time.
The TLP Pro 1230WTG provides ample screen space to simultaneously display full AV system controls, video preview and annotation controls.
The TLP Pro 1230WTG features an HDMI video preview input that supports high resolution HDCP compliant video from an HDMI source. It also supports annotation when used in conjunction with an Extron Annotator.
Vanco International Introduces New Family of Matrix Switches & 4K Receivers by Evolution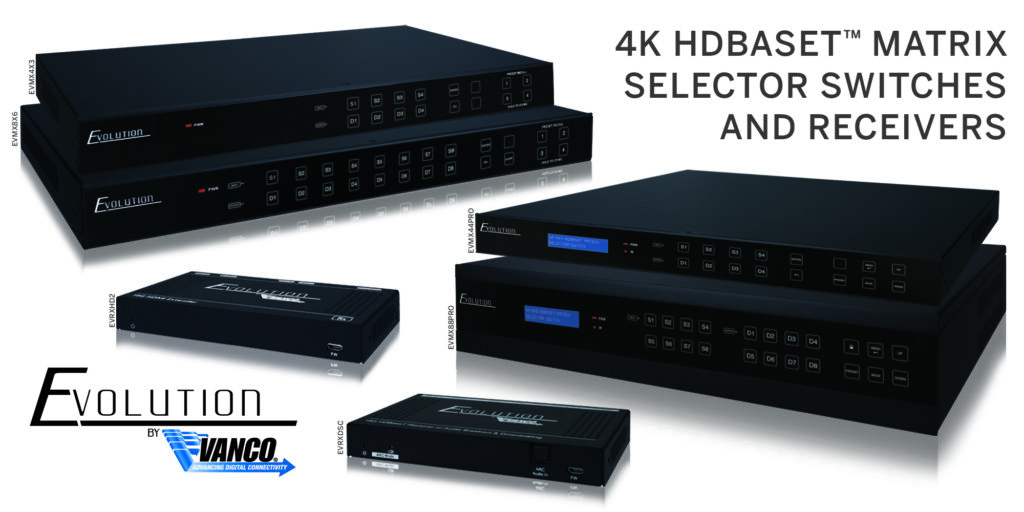 Vanco International LLC this week introduced a new family of matrix switches and 4K receivers under its Evolution line of pro audio and video distribution products.
The new line offers an unparalleled solution for switching multiple sources to multiple displays using HDBaseT technology, with several features for control, audio, 4K HDR resolution and scaling.
The new line of matrices includes four new models all featuring 4K@60Hz, 4:4:4 and HDR and provides a variety of distribution products that work together to support various functions and price points, a benefit to distributors and dealers alike who are seeking targeted, handpicked, and curated products for 4K installations.
CDS Launch New Range of Android Touch Monitors

Crystal Display Systems LTD this week announced the launch of their new range of android touch interactive displays. Ideal for companies wishing to simply add their own app or interactive screen to attract and interact with customers. Integrators and resellers alike can now take a low-cost solution to brands to bring their products to life with the CDS solutions.
Brands can add their own app to highlight and promote their products and services in various locations.
42 Digital Signage Launches Contract Tracing Utility
42 Digital Signage recently launched the Contact Tracing for Digital Signage utility.
It works by pointing your smartphone camera at a QR code, which will then take the customer to a landing page with 3 basic fields; Name, Phone and Email Address.
Once the form has been completed, the business has access to the contacts in the event they need to be contacted following a confirmed positive case of COVID-19.  After 14 days, the contacts are permanently deleted from the system.
The landing page is fully configurable and business are able to define their logo, descriptive text, contact phone number, website and links to the core social media platforms.
Audio Visual Projects
d&b audiotechnik Provides Crowd Enhancement System for Maui Invitational.
As the 2020 college basketball season was finally underway many teams are acclimating to the reality of playing in empty arenas.
The 2020 Camping World Maui Invitational, hosted at the Harrah's Cherokee Center in Asheville, N.C., amidst the COVID-19 pandemic, partnered with innovative companies across the board to provide participating teams with the next best fan experience.
In order to recreate the roar and intimate atmosphere of the Lahaina Civic Center in Maui, the Tournament partnered with d&b audiotechnik to use their Fanblock system, powered by Autograph Stadium Sound, at the Harrah's Cherokee Center in Asheville, N.C.
Despite zero attendance, Fanblock was able to recreate the experience for the participating teams in the Blue Ridge Mountains.
d&b Fanblock, powered by Autograph Stadium Sound, delivers a real-time controlled, sound solution to venues without fans or with a reduced number of fans on site.
Using a d&b sound system design positioned within an arena, d&b Fanblock creates a multi-channel surround sound system which, when combined with Autograph's playback software, stadiums can once again be filled with the much-missed sound of fans.
In order to host the Camping World Maui invitational safely for all eight participating teams (Alabama, Davidson, Indiana, North Carolina, Providence, Stanford, Texas and UNLV), the Tournament worked closely with the North Carolina Department of Health and Human Services and the Asheville Buncombe Regional Sports Commission to ensure alignment with local guidance on mass gatherings.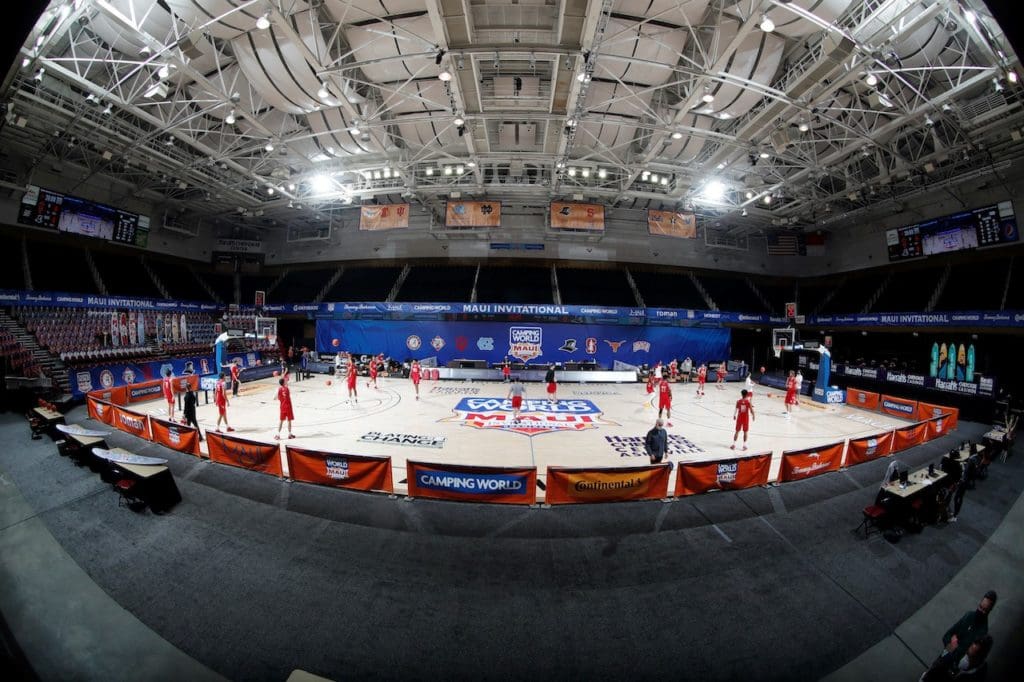 In the end, this meant restricting attendance to only essential staff and no spectators.
Not only did the players benefit from the pioneering technology from d&b and Autograph, fans at home were able to experience the sounds of the stadium while games were broadcast live.
The basic audio content consists of non-team specific sounds including background "bed" loops to provide a continual atmosphere within the stadium and a library of sound cues that can be triggered by operators in reaction to the action.
The custom sound design package offers club-specific chants made possible through Autograph's content partner, FanChants. Fanblock can also benefit hybrid events with socially distanced audiences to bring more energy and excitement to the players.
Stadium Sound creates a live crowd atmosphere at sports events that can be dynamically controlled in real-time to directly respond to the events of the game. The system is operated live by engineers in the stadium in order to follow the energy levels and punctuate the dramatic moments as they happen.
d&b Fanblock uses the matrix functions of the DS100 Signal engine to distribute audio to the loudspeaker system.
As the backbone of d&b Soundscape, the DS100 Signal engine enables further enhancement of Fanblock through its En-Scene software allowing complex sound events to move dynamically around the stadium in real-time and add additional subtlety and detail to the effect of Stadium Sound in response to the actions on the field.
This approach allows the sound engineer to have spectator chants grow from one section before building out to fill the entire stadium. The En-Space software option further adds to Fanblock by allowing the audience sounds to emulate larger venues, which enables realistic experiences for viewing parties and other events held outside the sporting facility.
The system is scalable and can be put in any size park, stadium or arena around the world.
Avolites Helps Ginghamsburg Church Wrap Up A Shining Christmas Production
Silicon Valley isn't the only place to find technology's leading edge these days.
Tipp City, Ohio, a suburb 13 miles north of Dayton, is home to Ginghamsburg Church, one of the world's strongest advocates for technological change in worship through the 1990s and a modern-day example of leading-edge online ministries.
Founded in 1863, Ginghamsburg Church now reaches thousands through multiple campuses, including online, and continues to be a champion for church "media reformation," a movement to incorporate video, onscreen graphics, creative lighting, storytelling and other AV elements into worship services to create a multisensory worship experience.
That's something that Avolites has been a part of, as illustrated by the two Titan Mobile lighting control consoles and an Ai Q3 Server that were used in conjunction with Avolites' Synergy software for A Ginghamsburg Christmas, a major Christmas Eve event streamed via YouTube, Facebook and the church's own website, broadcast on local CW and NBC affiliates, and performed live at the church's main site.
Tom Sellars, a veteran of live and broadcast production and the lighting designer for A Ginghamsburg Christmas, worked on the project with a team that included his wife, Shannon, the church's digital content manager, and worship and music ministry director Chris Wingfield.
Sellars said the ability to have a complete Avolites ecosystem on hand greatly enhanced the workflow and the creative aspects of the production's lighting and video, which encompassed a range of high-end products and systems from Martin, Chauvet, ADJ and NovaStar.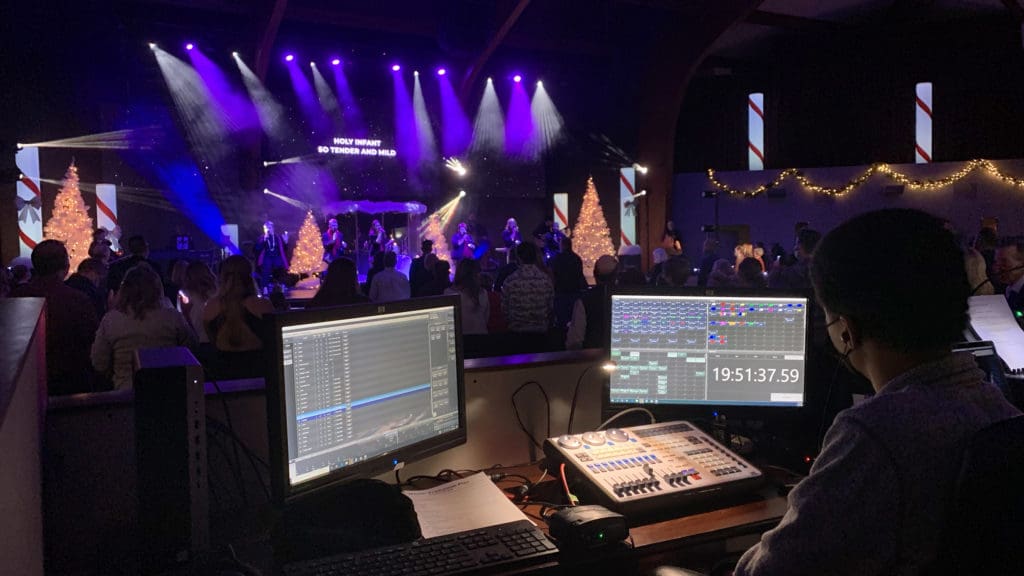 For instance, he says, he was able to move video files from the Titan Mobile lighting control consoles—one owned by the church and one owned by the Sellars, linked by Avolites' multi-user networking capability—seamlessly between them and the Ai Q3 Server.
The Titans' feature sets, including Quicksketch labeling for channel personalization and building effects with Key Frame Shapes, allowed him to focus on being creative instead of on the mechanics of the event.
The Synergy software was especially helpful for that, he says, allowing video and lighting to be used interchangeably.
"It was so easy to program and to use," he says, noting that he was able to do much of the programming from home before the events, which was reflected in the complex yet aesthetically ambitious video and lighting designs projected around the event's song and dance performances.
"We integrated ProPresenter 6, running on a Mac, for the projection of lyrics, and I was able to take that via NDI to the streaming encoder," said Sellars.
Avolites' flexibility was hugely important for what was a complex production.
"We focused most of our resources towards the digital experience," says Ginghamsburg Church communications director Dan Bracken, who notes that they began pre-production planning in May.
"What we were able to do with our LED screens played a huge role in set design and making our production broadcast-ready for TV and online," he said. "We scheduled one major production day with our six-person camera crew, sound engineer, lighting designer, five-piece band and eight vocalists to record all the live music, complete with set and costume changes.
"We even rented a jib camera and operator for the first time," said Bracken.
And for the rare moments when Sellars might have encountered an issue, Avolites was right there in the form of Brad White, Avolites' national sales manager, who remoted into that same ecosystem from his office in Knoxville, Tenn., as needed.
"It was such a beautiful event," said Shannon Sellars. "Everything fit together so well."
People and Places
Brandy Alvarado Launches BAM Marketing & PR Agency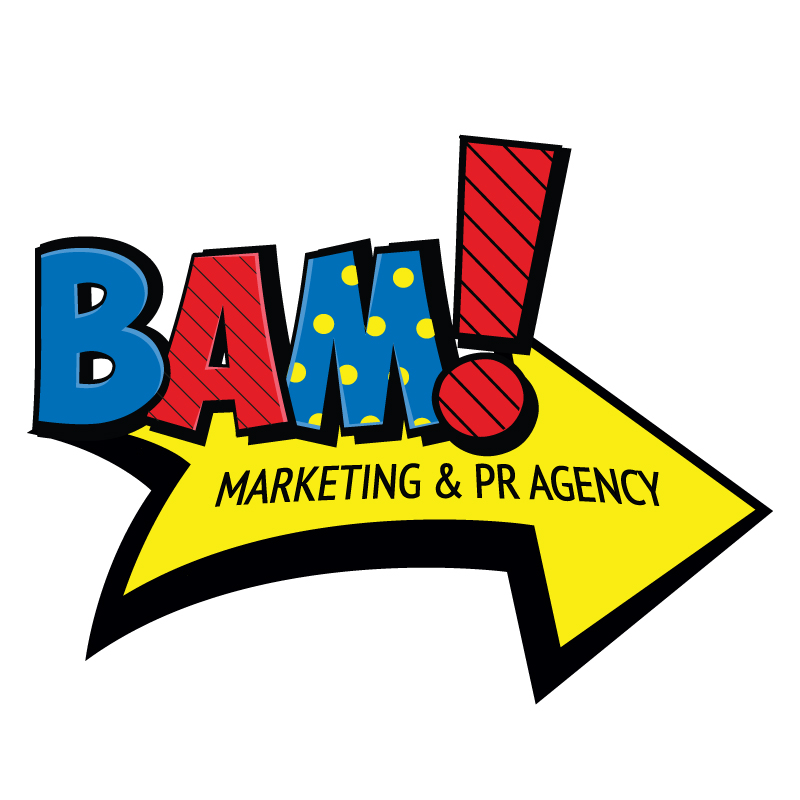 Pro AV marketer Brandy Alvarado has launched a marketing agency—BAM! Marketing & PR Agency—geared towards the AV and tech industry.
The newly created agency will offer content creation, copy writing, website management, social media management, press relations, branding, and more for the audiovisual community.
Mad Systems Inc. Adds Toni Losier to Business Development Team
Mad Systems Inc., this week announced the addition of Toni Losier.
Losier will be based in Orlando, Fla., covering the East Coast region for business development and client retention.
Losier brings more than 20 years of experience in the AV industry to the Mad team after joining in July of 2020.
AVDG welcomes Michael Forsyth as IT Manager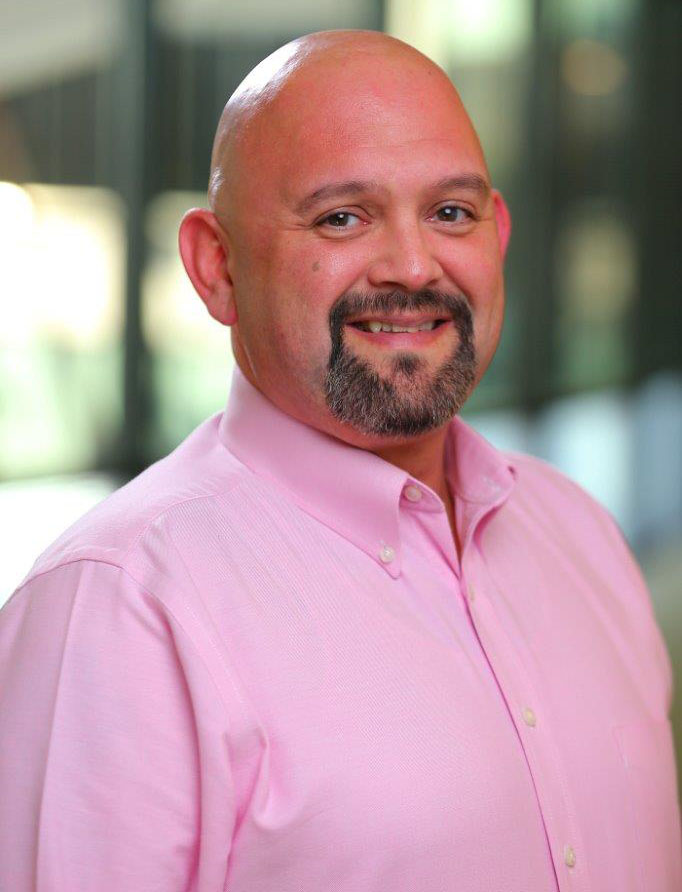 Audio Visual Design Group (AVDG) this week announced the appointment of Michael Forsyth to the position of IT Manager, where he will oversee the company's IT department in coordination with the IT operations of AVDG's parent company, Guitar Center.
His appointment underscores AVDG's ongoing expansion and follows the recent appointments of additional leading industry personnel in key management positions.
Forsyth brings more than 20 years of IT experience to the position, including network management, telecommunications, budget planning, personnel training, help desk operations, and execution of technology strategies.
As head of IT, he will be responsible for the functional design, strategy, and technology infrastructure for AVDG.
Audio Engineering Society Welcomes Jonathan Wyner as President
Jonathan Wyner has started his term as President of the Audio Engineering Society beginning Jan. 1.
Wyner's experience includes 30-plus years as both an active AES member and as an audio technologist. Wyner's professional industry involvement currently includes his roles as Chief Engineer at M Works Mastering, Education Director for iZotope in Cambridge, MA, and Professor at Berklee College of Music in Boston.
Don Zadunayski Joins Symetrix as Regional Sales Manager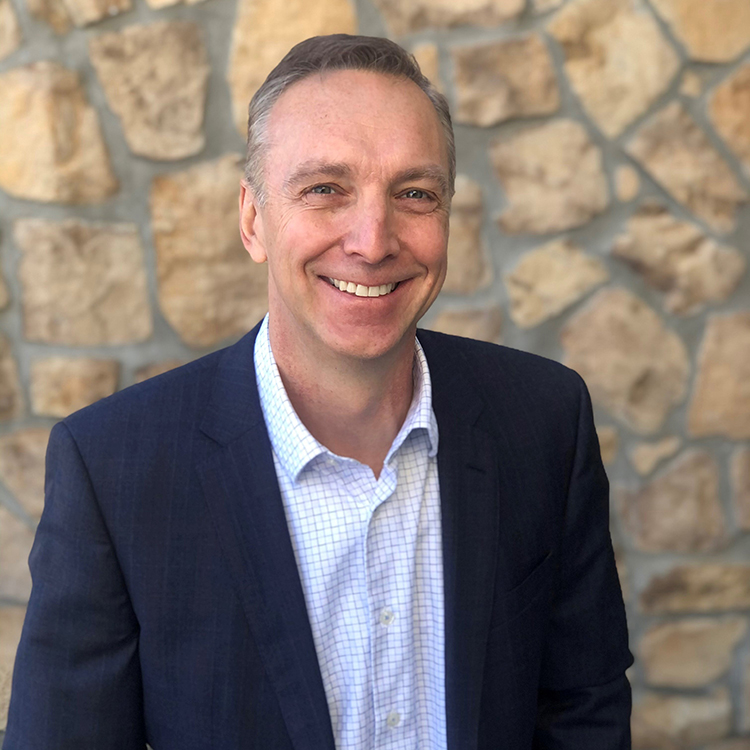 Symetrix Inc., this week announced that Don Zadunayski has joined the company as regional sales manager, overseeing Hawaii, Northern California and Northern Nevada.
With a background ranging from first-hand experience as a dealer to managing a network of integrators, distributors and consultants for Bose Corporation's Pro Division, Zadunayski brings a wealth of experience to this new role.
Rich Villafane Joins Nortek Control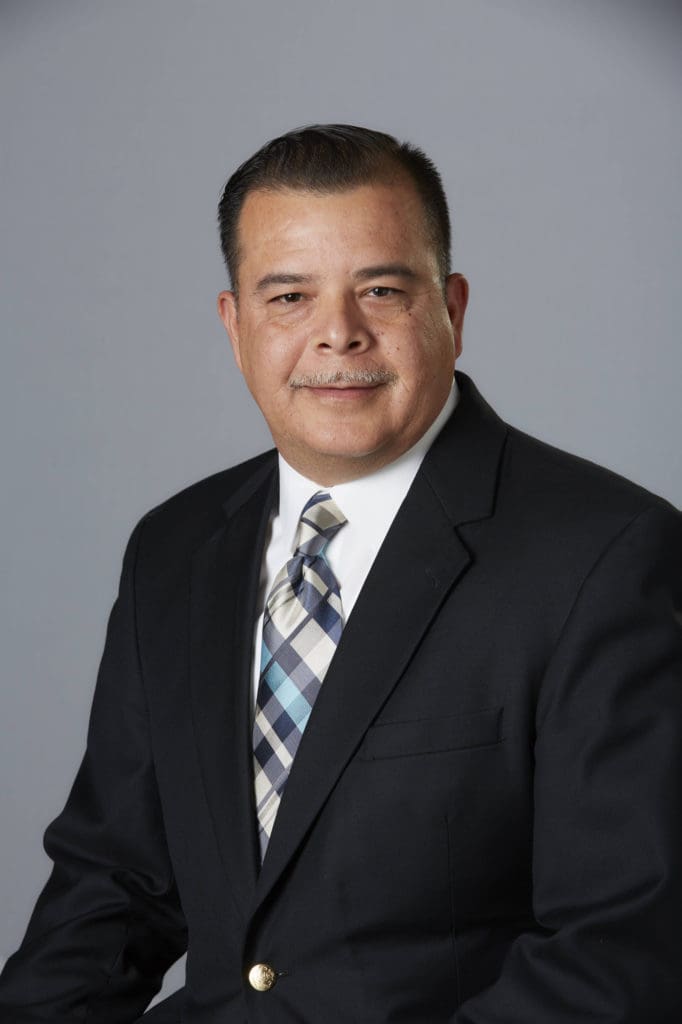 Nortek Control this week announced that Rich Villafane has joined the company as the new regional sales manager for its security, control power/AV and health and wellness business lines covering Alabama, Mississippi, Georgia and the Florida panhandle.
Prior to joining Nortek Control, he held sales management positions at Interlogix and DMP. Villafane is also a retired veteran with 22 years of service with the Army and Army Reserve including two tours of service in support of Operation Enduring Freedom and Operation Iraqi Freedom.
If you enjoyed this article and want to receive more valuable industry content like this, click here to sign up for our digital newsletters!