AV News to Know Jan. 29, 2021: New Products, Cool Projects and People in New Places
In this week's edition: Hall Technologies launches HIVE Control, BrightSign players assist horse auctions and a flurry of hires.
Leave a Comment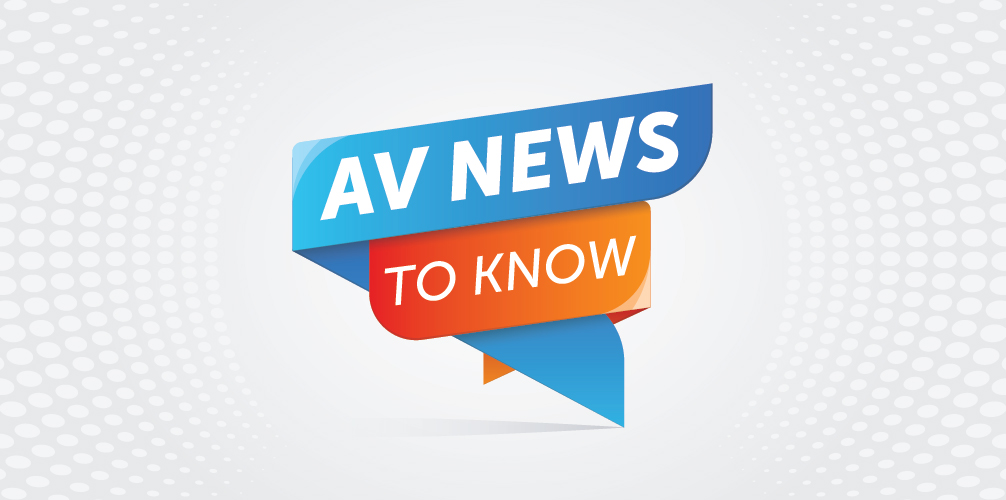 Here's a closer look at some of the AV news, products and projects you might have missed this week. We call it AV News to Know:
New AV Products
LG Unveils Two New Indoor DVLED Series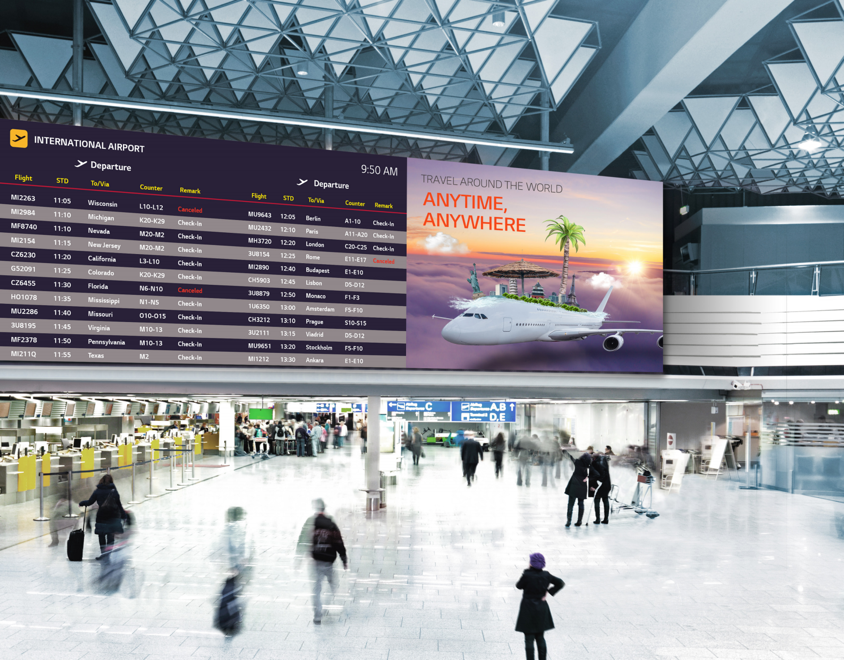 LG Business Solutions has unveiled two new indoor direct-view light-emitting diode (DVLED) display series, the Versatile LSCA and the Ultra Slim LSCB, which will offer options ideal for indoor environments such as office lobbies, shopping malls, hotels, transit hubs and stadiums.
Both the LSCA and LSCB will ship with LG's new CVCA controller and webOS Signage platform. This will deliver advanced viewing options from multiple inputs and simplified system control.
LG's webOS Signage smart platform features a Quad-Core System-on-Chip design that can execute several tasks to provide content playback from baseband-connected high-resolution video sources, the built-in media player, or the built-in video streaming decoder.
The controller also has 3.6GB of storage for applications and content and a TV-style remote control with an intuitive user interface that puts system and image control in the palm of your hand.
Hall Technologies Announces the Launch of HIVE Control

Hall Technologies this week announced their latest leap in technology innovation, HIVE Control. This AV solution leverages the best in modern IoT, legacy control, and automation.
HIVE Control will offer major improvements to the industry's three major pillars of AV control technology: software, interface, and hardware.
HIVE Control is comprised of three key elements:
HIVE Cloud Control provides users with 24/7 control to configure, manage, and service multiple clients from anywhere in the world. This subscription-based asset management platform allows users to connect an unlimited number of rooms under one subscription for quick and easy integration and infinite scalability.
Unlike other AV control systems on the market, HIVE Control utilizes a node-based architecture that does not require the need to maintain a centralized server or the purchase of gateway devices. Instead, the HIVE Touch and HIVE Node are designed to directly connect to all existing AV hardware, including legacy devices without the need for programming.
The HIVE Touch is an all-in-one, elegant touch panel display engineered to seamlessly control any ProAV hardware and automation devices in a room. The HIVE Touch is adaptable to any space and application.
Chief Collaborates with Google Workspace
Chief this week announced their partnership with Google Workspace to support new Google Meet Series One Room Kits.
Series One Room Kits deliver innovative and immersive meeting experiences that help people feel like they're working together. The kits feature devices including smart audio bars, smart cameras and the meet compute system that blend into office environments.
As a certified Google Meet partner, Chief provides a variety of mount solutions and accessories that offer versatility and streamline the installation process for small, medium or large room kits. Chief Fusion Micro-Adjustable Tilt Wall Mounts, Manual Height Adjustable Carts and Floor Support Mounts can be configured for single or dual displays to promote flexible, creative use of meeting spaces.
The LTM1U and XTM1U wall mounts feature Centerless shift, Centris tilt, ControlZone leveling adjustment and ClickConnect Latching. They offer flexible adjustment of large and extra-large displays with a low-profile display mounting solution.
Utelogy and Adtech Develop Managed Services and AV Control Solution

Utelogy Corporation this week welcomed Adtech Systems to its team of global Solutions Partners providing managed and professional services.
The addition of the Utelogy Software Platform to Adtech's managed services ecosystem allows Adtech to expand its capabilities by providing IT leaders with analytics and insights into their technology investments with visibility into room usage, digital signage activity, and platform utilization, in addition to expanding on remote device control solutions and 24/7 monitoring.
The partnership between Utelogy and Adtech also delivers on total collaboration system efficiencies – including lower operating costs, reduced downtime, faster device connectivity, access to actionable business intelligence, and an enhanced user experience.
Matrox Extio 3 Introduces KVM-over-IP Operations for NewTek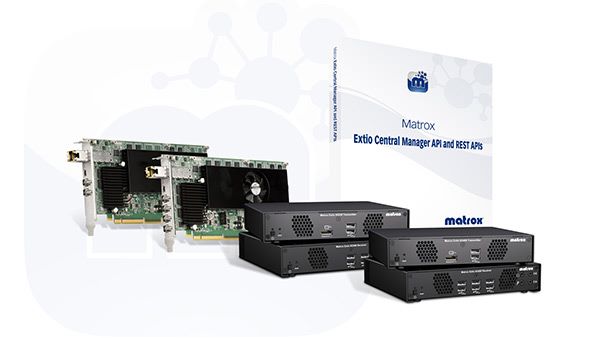 Matrox Video this week announced Matrox Extio 3 IP KVM extenders are now compatible with NewTek's 3Play 3P1 IP replay solution and TriCaster TC1 live multi-camera production system.
This collaboration enables broadcast facilities to create KVM-over-IP infrastructures, empowering users to connect to and control NewTek's systems,and facilitate live event productions from a remote 4K or multi-display station over LAN or private WAN.
Symetrix T-10 Glass Outshines the Competition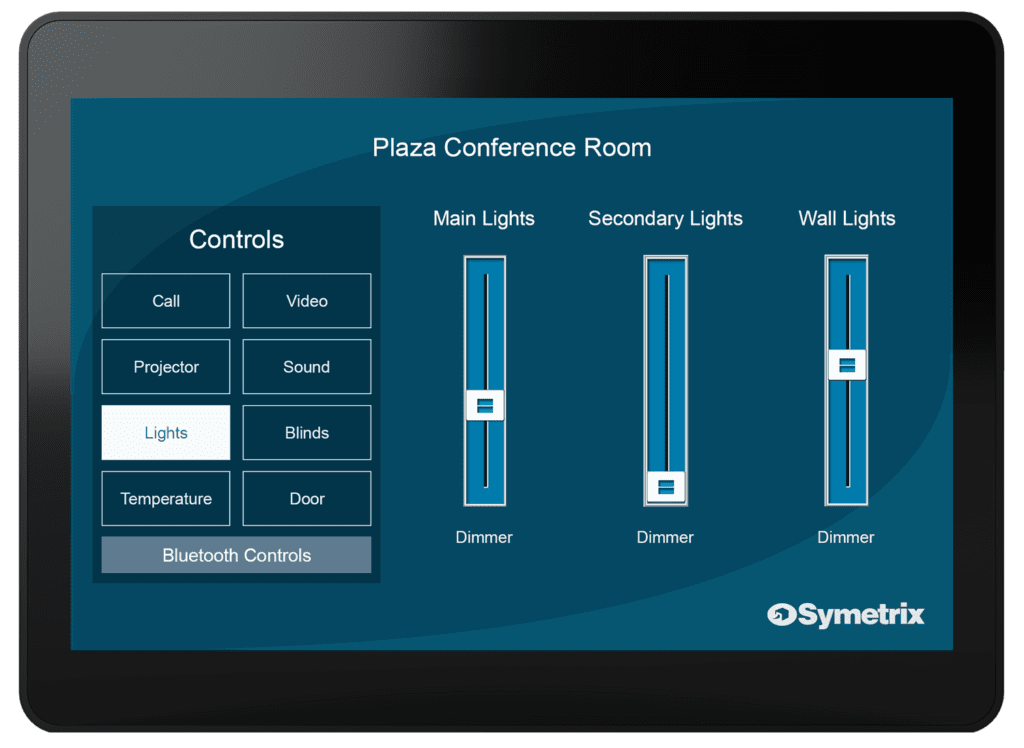 Symetrix has unveiled the all-new T-10 Glass, Symetrix's largest, brightest and most powerful touchscreen yet.
The 10.1-inch 1920×1200 display in the T-10 Glass provides stunning high-resolution images at over 224 ppi. The class-leading 850 nits maximum brightness ensures the T-10 Glass will maintain full image clarity and color even in direct sunlight.
The multi-touch capacitive touchscreen makes it the first touchscreen from Symetrix offering simultaneous 10-finger control for instant, accurate response and control in any situation.
Audio Visual Projects
BrightSign Takes Historic Horse Auctioneers into The Digital Age
BrightSign media players are powering a new installation at Tattersalls auction houses, demonstrating how a historic sales environment can retain its traditional and classic ambience, while embracing digital AV technology to enhance the visitor experience.
A household name in the racing community, Tattersalls is the leading bloodstock auctioneer in Europe. Founded by Richard Tattersall in 1766, Tattersalls sells National Hunt and Flat Horses to bidders across the globe in sales events screened internationally.
Last year, more than 7,000 horses were sold across Tattersalls' sites. The auctioneer is based in Newmarket, England and owns another site in Ratoath, County Meath, Ireland. Tattersalls also conducts sales at two non-permanent locations in Ascot and Cheltenham, England.
During sales days, Tattersalls uses an AV system to display lot numbers and prices in guineas, alongside a video feed of the horses being led around the ring. Additional currencies are also displayed, depending on the audience, including Hong Kong Dollars, Chinese Yen and Emirati Dirham.
The original display systems at the auction sites had functioned well for around 20 years, but had finally come to the end of their working life. Consisting of individual LED segments in hardboard enclosures, the displays across all sites looked tired and were inflexible to use and ran on an RF feed.
Tattersalls turned to Spectra Displays, who proposed a complete turnkey system based on BrightSign players, blending functional, high-tech displays into the auctioneer's historic buildings, which it is legally required to preserve under the UK's Listed Building regulations.
Using BrightSign XT1144 players, the Spectra digital signage takes a video feed from a camera on the main ring and displays it with text overlaid onto the live footage on LED screens from Spectra's indoor WM range and outdoor HV range.
At all sites, the screens show the bid number, prices in the appropriate currencies, plus horse traits and breezing videos, where bidders view the horse running at a moderate speed. Different screens show the same core content, with the presentation adjusted to suit the size of the monitor.
For instance, the smallest screens display just current lot number and horse price in guineas. There is a ticker of previous lots sold and the value they sold for in guineas on some displays. Content is streamed online for the benefit of remote bidders around the world.
"We were faced with either writing a bespoke PC application or finding a player that allowed for more interactive features," said Richard Handley, manager at Spectra Displays. "Other players could trigger input but would not enable a user to write their own script without creating an HTML5 webpage."
The final LED installations at Newmarket and Ratoath use five 5x3m LED screens and a number of smaller monitors. The installations at both sites include a video screen in the main sales ring and repeat screens over the entry and exit doors.
An outdoor rolling sign in the pre-parade ring at Newmarket has been complemented with additional outdoor monitors, including four screens placed around a post in the parade ring, which are an enormous advantage given the reduced indoor capacity at the venue due to COVID-19 restrictions.
At Ratoath, a screen around the side of the building can be comfortably viewed from the restaurant areas, and a large screen in place at the stable block keeps everyone 'behind the scenes' up to date with progress of the sales.
Spectra was also able to provide display solutions for the temporary sites at Cheltenham and Ascot. At Cheltenham, they provided Tattersalls with screens in flight cases which are fitted to permanent brackets at the site before a sale and hoisted up to the back of the sales ring.
Cabling to link to the players is left in place permanently. Ascot has been kitted out with permanent internal and external screens at a number of locations, including staff hostels and catering facilities.
Spectra used BrightAuthor to create templates, and then combined this with its own PC application to control live content on all of the players. Spectra controls numerous BrightSign players across the site using this custom PC software, which enables the content on the screen to be updated in real time.
For example, they used BrightAuthor to create a template of lot numbers and prices, so these can be updated in increments to keep up with the fast pace of sales. The players also allow auctioneers to switch between the live sale and breezing videos.
A video feed from an XT1144 player is combined with a secondary BrightSign player running a BrightAuthor script to call up the breezing videos using the lot number to play them. With the 'insert live window' feature in BrightAuthor, breezing videos are shown in the corner of the screen with lot numbers and the feed from the sale displayed full screen.
"We are delighted with the finished installation, which blends seamlessly into the traditional aesthetic of our buildings," said Tattersalls marketing director Jimmy George. "We are particularly thrilled with the displays placed outside the parade ring, allowing live updates to be seen from any direction.
"The reliability and consistency of both the LED displays and BrightSign players has been a stand-out feature. We're always looking to improve the flow of our sales."
BrightAuthor's 'drag and drop' capabilities enable Tattersalls to easily make changes to the templates themselves, such as adjusting layout or changing text size, without any complex re-programming. This feature has already proved useful.
At first, a ticker of previous lot numbers ran around the main screens behind the sales ring, but this proved distracting for audiences, so Tattersalls removed it themselves.
As well as driving the displays, the BrightSign players also provide bid information overlays for additional LCD screens within the auction houses, which normally display a simple live video of the sale.
"Tattersalls is very reliant on a screen functioning smoothly during sale days," said Handley. "PC crashes or unexpected updates would be very damaging to the sales. Not only is the live feed used in broadcast, it is also kept as a legal record of each individual sale."
The installation at Tattersalls demonstrates that BrightSign-powered digital signage technology can be successfully introduced into historic buildings, retaining their character while offering a 21st century customer experience.
Hi-Rez Studios Raises Its Game with Clear-Com
Esports has grown from a niche pastime to a billion-dollar industry, drawing more attention from broadcasters, advertisers and fans and raising the stakes for the entire gaming experience.
According to Hi-Rez Studios lead broadcast engineer Dylen Roberts, "Having the right communications system is a big part of that.
Hi-Rez, an Atlanta based game developer and esports event production company, is relying on Clear-Com's HelixNet digital network Partyline, LQ series of IP interfaces and the Agent-IC mobile app to facilitate higher-quality communications among its teams and technical crews.
The company hosts multi-player gaming tournaments enabling the events to be broadcast on gaming and online platforms such as Twitch, Steam, Facebook and YouTube. They have a robust and demanding schedule with an average of up to six league tournaments per week all varying in size, scope, and communications needs.
"We're on anywhere from five to six days a week, with broadcasts lasting up to eight hours at a time, and we're only continuing to grow," said Roberts. "We definitely needed to get a handle on our comms capabilities."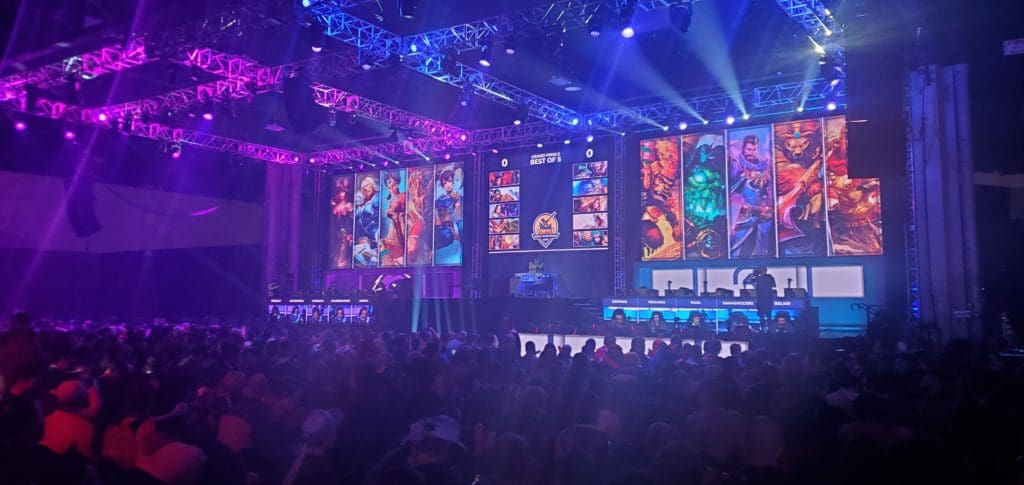 A typical production crew for a Hi-Rez gaming event may include several producers, a director, a technical director, playback and graphics operators, stage screen operators, lighting and administrative teams.
With HelixNet, all parties can talk and listen to other channels as needed, as well as converse point-to-point with team members, with the option to turn different audio streams on and off as needed throughout the event production.
"It's one-stop shopping," he said. "It's great not having to route 15 different things through multiple sources. For example, our audio operator can mix audio through the program feed without having to change headsets. Our production crews can talk to the talent without having to run a different IP system.
"All the different functions are easy to use and everything coming through the systems is clean and has almost no latency," he said.
With the onset of COVID, Hi-Rez was required to move all their operations online, creating a need for remote production capabilities in addition to their wireless HelixNet matrix. Roberts has continued to add to the HelixNet system as different needs arise.
"That's where the modular design of these systems really comes into play," he said. "As we grow and face unanticipated hurdles, the system is scalable and easy to change and expand."
To address their new remote communications needs, Roberts opted to add multiple LQ units. These systems extend the capabilities and intercom channels of the HelixNet system by interfacing with remote personnel who have downloaded the Agent-IC mobile app onto their smartphone, tablet or wearable device.
Agent-IC connects to LQ over 3G, 4G, LTE and Wi-Fi networks and provides users with a fully functional intercom client that can monitor the HelixNet system and receive IFB feeds.
As the esports industry accelerates and expands, Roberts and Hi-Rez Studios are confident the Clear-Com systems will keep pace and grow with them, continuing to deliver increased quality, clarity, speed and a more streamlined production workflow.
"Our comms system has been a real game-changer, and I can rest easy knowing that it can rise to the challenge of whatever we need," he said.
People and Places
PSNI Global Alliance Adds Four Certified Solution Providers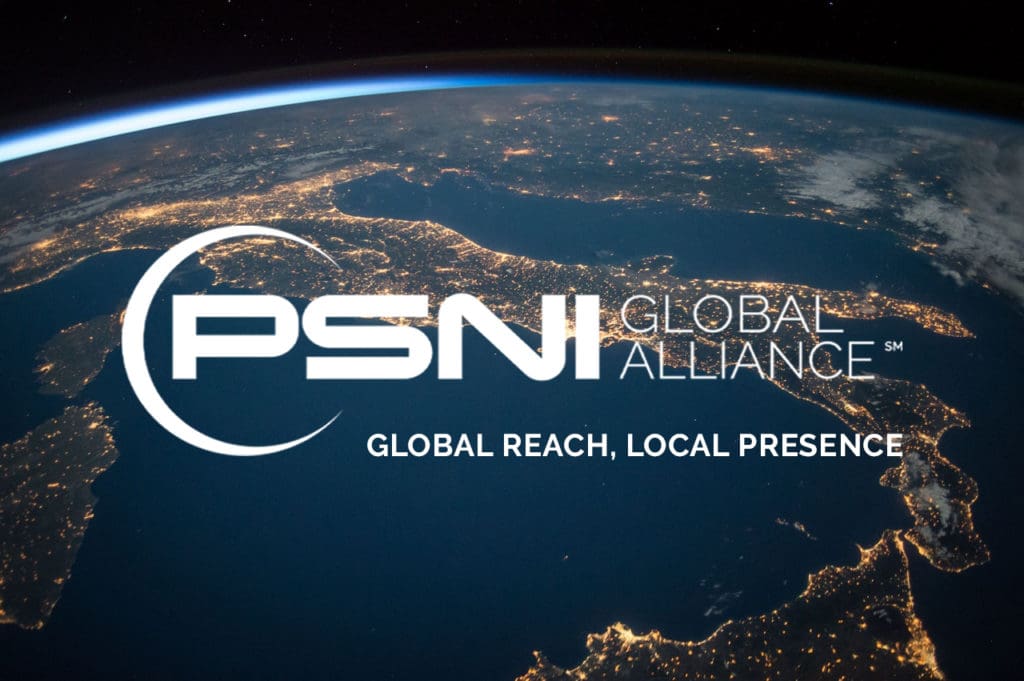 PSNI Global Alliance has further reinforced its global presence with the addition of four new Certified Solution Providers (CSPs) to its worldwide network.
The four newest Certified Solution Providers that were vetted for the PSNI network of providers include Techsvit – based in the Ukraine – who specialize in IT-integrated applications, covering vertical markets from education to retail and the workplace.
Rome-based Team Office has 30 years' experience in digital signage and unified communications and are renowned for promoting industry standards (operating to UNI 11799: 2020 standard) in the Italian capital and beyond.
Smart AudioVisual, located in Zagreb, Croatia, was founded in 2014, and is divided in three specialties: smart AV, smart net and smart sense. The AV group specializes in professional AV, broadcast and digital cinema installations, including IPTV infrastructure, eSport and gaming infrastructure systems and advanced projection techniques.
Solotech, located throughout North America, has a reputation in live events – with clients such as Céline Dion, P!nk,  Elton John and the Weeknd to name just a few – as well as system integration and solution sales across all vertical markets.
PSNI Global Alliance represents nearly 200 licensed service and integration offices in 50 countries spanning six continents.
Environmental Lights Announces Brad Tedder as New CEO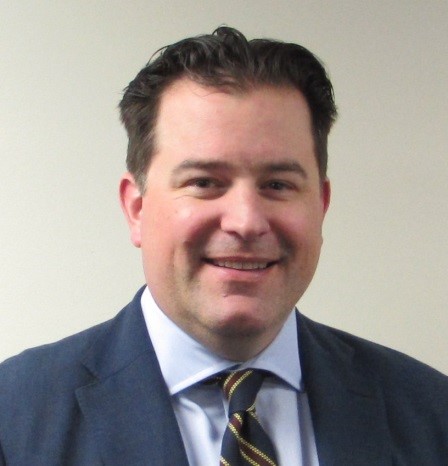 Environmental Lights recently announced they have named Brad Tedder as CEO.
Founded in 2006, Environmental Lights was built with a focus on engineering quality solutions and providing excellent customer service. Tedder brings extensive experience in both areas and will lead Environmental Lights into its next phase of growth.
Epson Names Mark Roslon as Director of Product Management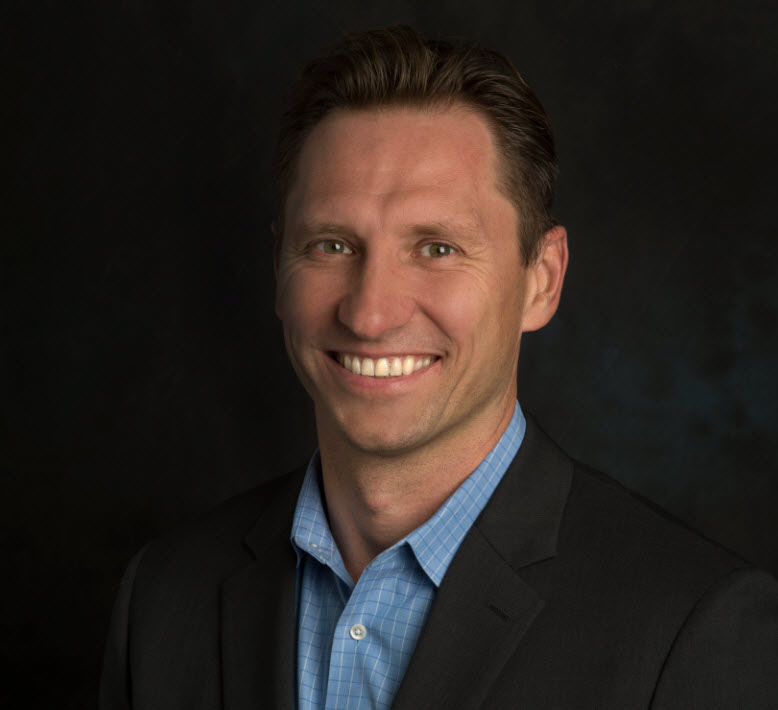 With more than 10 years of experience leading Epson's various product lines, Mark Roslon welcomes his new role as director of product management for commercial projectors and augmented reality glasses.
After joining Epson's strategy and market analytics team, Roslon took responsibility for managing Epson's point of sale printing solutions in Latin America.  He then moved into the North America organization to manage Epson's consumables portfolio (ink and media) and later added retail and commercial scanners.
He now joins the commercial team to lead Epson's projector business across K12, higher education, corporate, large venue, and rental & staging segments, and to develop new business in digital experience and signage, and augmented reality displays.
SAVI Appoints Ross Livingston to Lead Product Management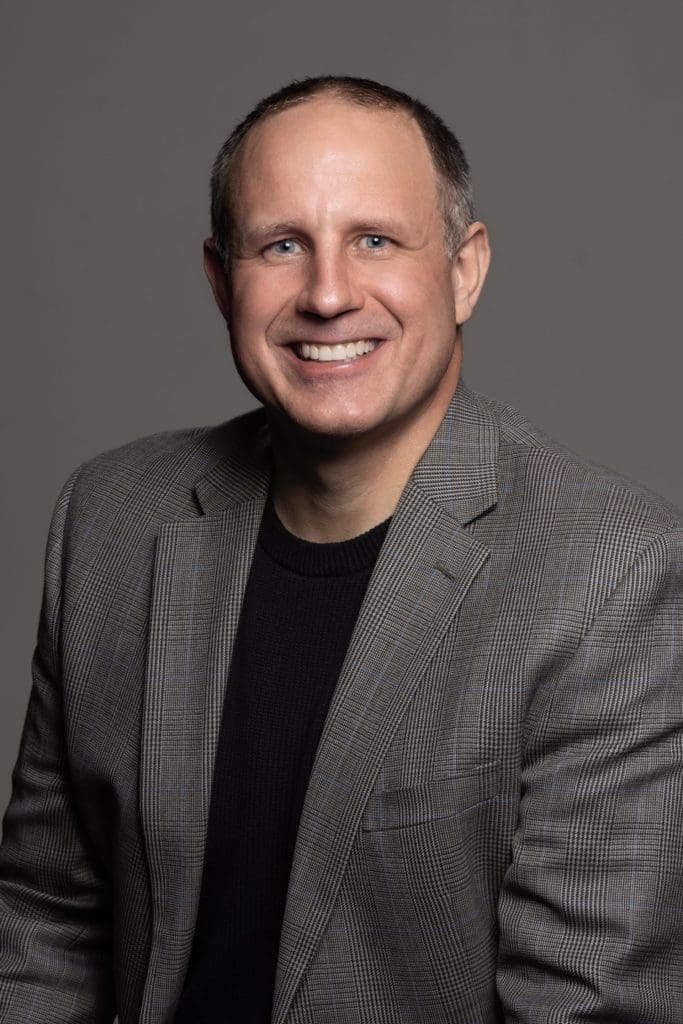 SAVI Controls recently announced the addition of Ross Livingston as their new senior director of product management.
Livingston joins SAVI with more than two decades of experience in all facets of tech industry management and product innovation.
Prior to SAVI, he managed core operating systems, remote controls, and AV products when he served as senior director of product management at Control4.
Draper Announces New VP of Sales, AV Sales Director
Draper has announced Lee Denhart as its new vice president of sales.
Denhart has been with Draper for 31 years, serving as field sales manager and most recently as most recently architectural market manager. He will oversee sales of projection screens, projector lifts, AV mount and structures, solar control products (including window shades) and gym equipment.
Draper has also promoted western region manager Randy Reece to director of audiovisual sales and marketing. Reece replaces Bob Mathes in the role, following Mathes' retirement in early 2021.
Reece has been with Draper since the late 1990s. He has returned to Spiceland from California where he spent the past several years in charge of the Draper west coast office.
TVU Networks Welcomes Allan Delaurier as VP of Sales for Canada, CIS Regions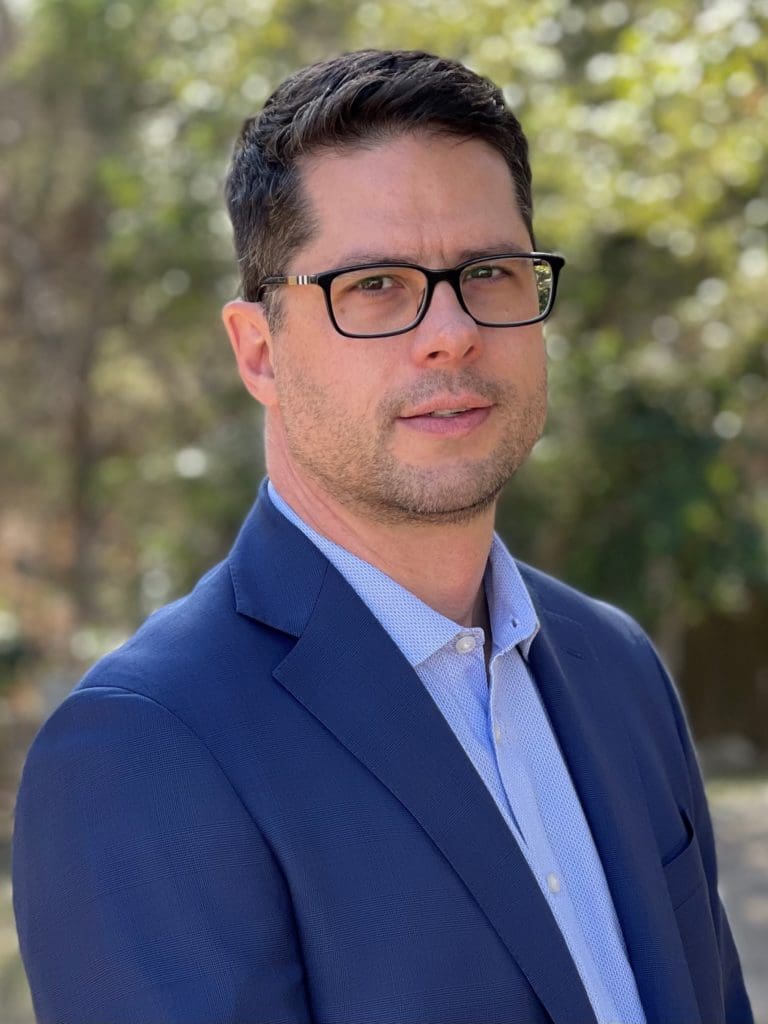 TVU Networks recently announced Allan Delaurier joined the company on Jan. 4 as vice president of sales for Canada and the Commonwealth of Independent States (CIS). Based in the greater Toronto area, he is focused on helping to meet the growing demand for TVU cloud-based and remote production solutions in both regions.
A 20-year industry veteran, Delaurier most recently served as sales manager for Canada at Avid Technology, where he rebuilt the company's sales team and developed strong relationships throughout the region.
He has also held leadership roles at Grass Valley, Harris Corporation, and Evertz Microsystems, where he directed wide-scale sales and development initiatives for global markets.
David Workman Joins Embrionix as Global OEM Sales Manager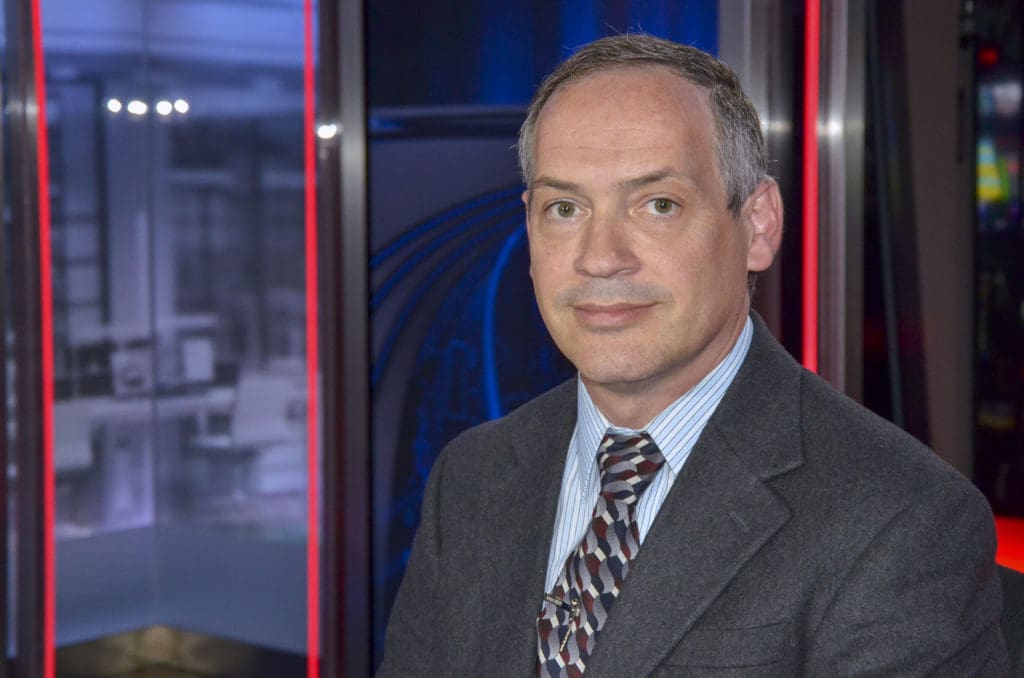 Embrionix, a subsidiary of Riedel Communications, this week announced the appointment of David M. H. Workman as global OEM sales manager.
Workman will collaborate with manufacturers of high-end broadcast electronics equipment to help them deliver advanced, multiformat I/O solutions to their customers.
Most recently, Workman served for almost four years as director of sales and business development for Telemetrics Inc., a manufacturer of high-end camera robotics equipment.
Other prior positions include vice president, news automation systems, for Vizrt USA; senior director, segment marketing, for Grass Valley; and business development consultant for LucasFilms' THX Ltd.
Earlier in his career, Workman held product/program management and engineering positions for Microsoft Corporation, Abekas Video Systems, and Grass Valley.
If you enjoyed this article and want to receive more valuable industry content like this, click here to sign up for our digital newsletters!