AV News to Know May 7, 2021: New Products, Cool Projects and People in New Places
In this week's edition: Audix releases new condenser mic, FOR-A helps local weather forecasters and a flurry of AV movement.
Leave a Comment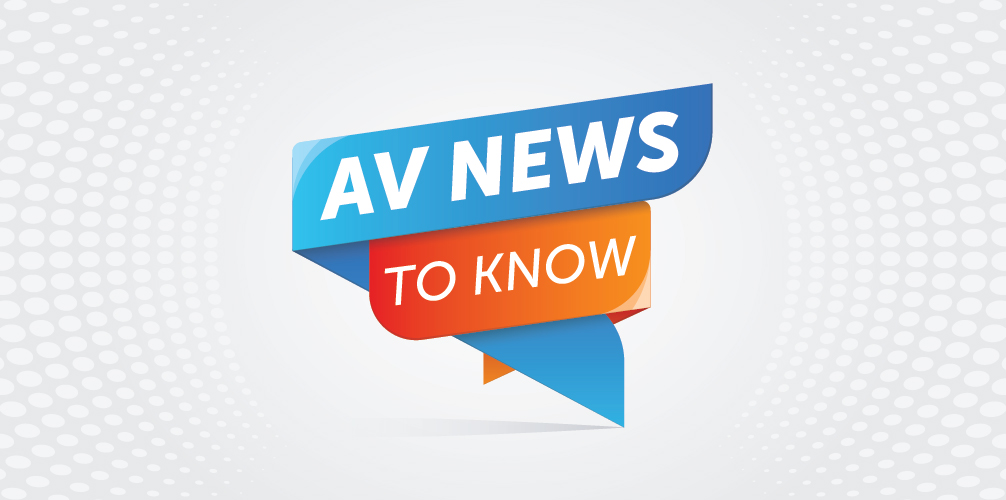 Here's a closer look at some of the AV news, products and projects you might have missed this week. We call it AV News to Know:
New AV Products
Shure Collaborates with Barco on Wireless Videoconferencing
The Shure Audio Ecosystem now pairs with Barco ClickShare Conference, allowing customers to combine audio for remote communication with wireless connectivity in any meeting space.
Shure's DSP IntelliMix P300 and ANIUSB-MATRIX are also certified for ClickShare Conference. Flexible signal routing allows for seamless connectivity between rooms, laptops and mobile devices. Combined with Microflex Advance or Microflex Wireless microphones, the clear sound reproduction and intelligent mixing keeps the agenda on track with clear communication.
Carousel and ScreenBeam Bring Content into Meeting Spaces and Classrooms
Carousel Digital Signage has partnered with ScreenBeam to keep meeting spaces and classrooms alive with digital signage content while screens are idle.
The integrated solution converts ScreenBeam wireless presentation systems for enterprise and K-12 customers into Carousel Cloud media players upon conclusion of a presentation or lecture, creating an ideal digital signage solution for meeting spaces and classrooms.
Audix Debuts A127 Omnidirectional Metal Film Condenser Mic
Audix is now shipping the A127 omnidirectional metal film condenser microphone for critical recording applications.
The A127 is the culmination of years of research and development in condenser technology and is designed to capture acoustic instruments with transparency, accuracy and purity. Utilizing a reference-grade, half-inch Type 1 metal film capsule, the omnidirectional A127 delivers unmatched audio capture for professional studio recording, broadcast, film and sound design.
Videotel Digital Announces Hands-Free Screen Control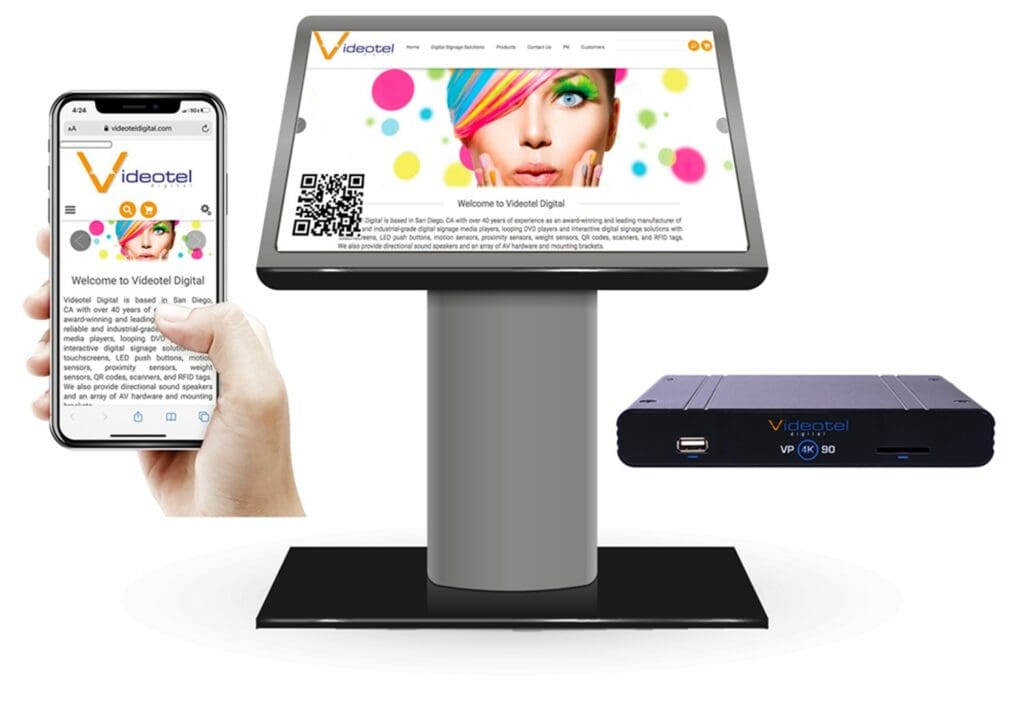 Videotel Digital recently announced that its new hands-free screen control will work with its VP90 digital signage media player.
The VP90 digital signage media player is available in 4K and 1080 and is industrial grade for applications that require 24/7 continual use. It can be used for interactive or continually looped content, or as part of a network.
Content can be locally sourced via USB or SD and/or it can also stream content from a network. The VP90 comes equipped with free life-time digital signage cloud-based software, which means no licensing fees, no renewal fees and no upgrade fees.
ClearOne CONVERGENCE Enables Recurring Revenue Opportunities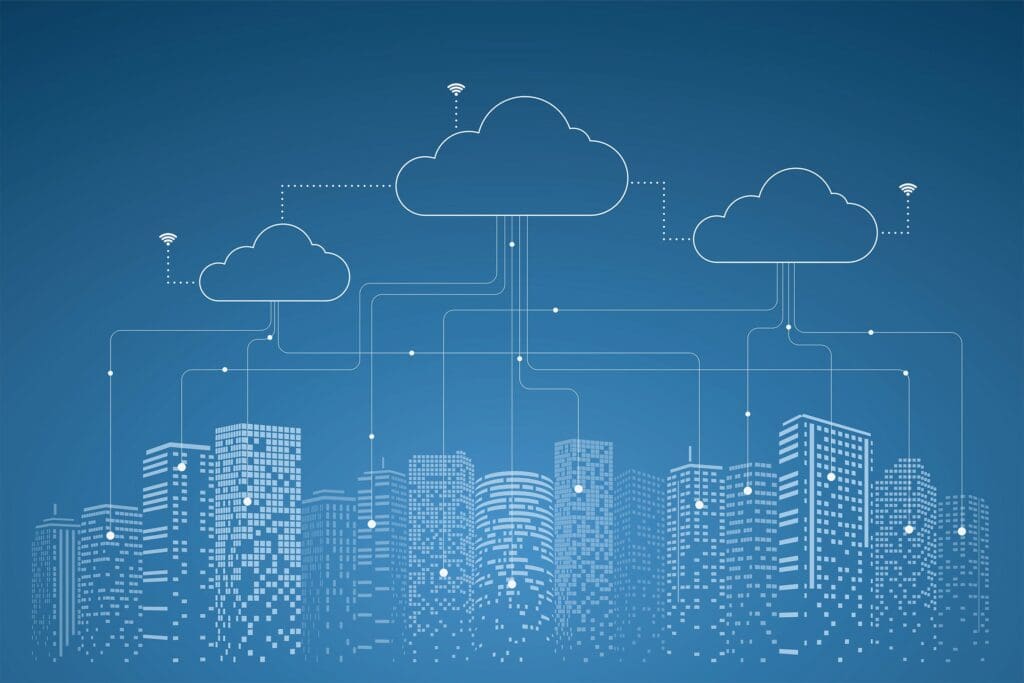 ClearOne recently announced the availability of CONVERGENCE AV Cloud, which expands recurring revenue opportunities for remote, real-time Management as a Service (MaaS).
CONVERGENCE Cloud software is a unified AV network management platform to monitor, control, and audit ClearOne Pro Audio and Video products and services. Remote real-time system access provides at-a-glance and all-inclusive dashboard views with auto-discovery of pro audio devices and unlimited scalability designed to support organizations of any size.
DVDO Launches 4K AV Extender for Presentations

DVDO recently introduced DVDO-PSE-1, an HDBaseT AV extender specialized for delivering presentations from multiple presenter sources across classrooms, boardrooms, lecture halls and houses of worship.
DVDO-PSE-1 comprises a slimline transmitter featuring dual HDMI as well as an analog VGA input to host laptops, Blu-ray players, set-top and streaming boxes including legacy VGA devices.
Audio Visual Projects
Dongil Church Elevates Services with HARMAN Professional Solutions
Dongil Church recently hired TechDataPS Co., Ltd. to design and install a HARMAN Professional audio solution.
Originally located in Dangjin, Chungcheong-do, South Korea, Dongil Church was established in 1996. In 2020, the church relocated and built a new 600-seat temple in Dongdaesin-dong, which is in the Seo-gu district of Busan.
In addition to offering sermons and contributing to the development of the community in various ways, the church helps pastors of the Protestant church become missionaries in India. Wanting to bolster its facility and offer guests enhanced experiences during services and events, Dongil required a new audio system that delivers sparkling sound and speech intelligibility.
TechDataPS equipped Dongil with a HARMAN Professional audio solution that features JBL Professional loudspeakers, AKG microphones, Soundcraft mixers and much more.
TechDataPS installed JBL VTX A8 compact line array loudspeakers and VTX B18 arrayable subwoofers. For stage monitoring, the system includes JBL VTX M20 professional stage monitors, AC195 and PRX812W full-range loudspeakers, as well as a dbx PMC16 personal monitor controller.
Crown I-Tech 4x3500HD amplifiers power the system, while a Soundcraft Vi1000 digital mixing console and Compact Stagebox provide professional mixing functionality.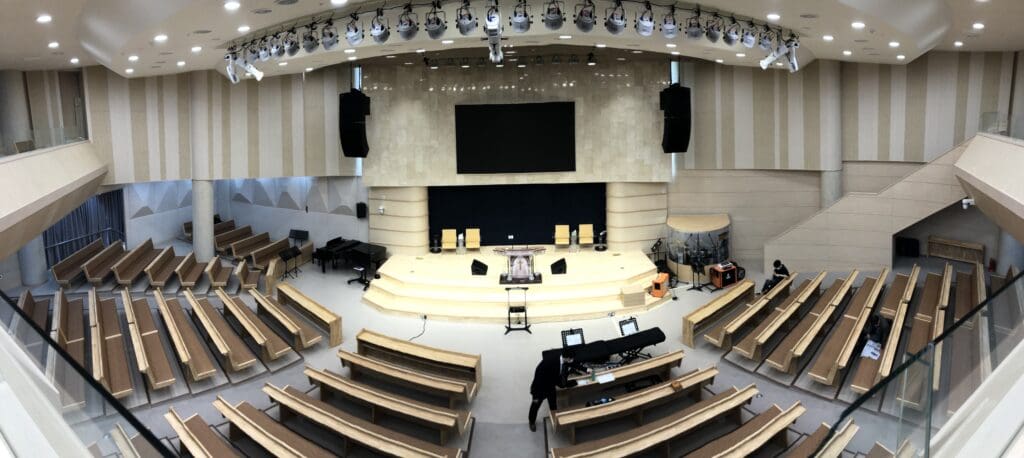 The solution features an array of AKG microphones, including the Drum Set Concert I collection, C214 large-diaphragm condenser, PZM30 D hemispherical boundary layer mic, WMS470 Vocal Set D5 wireless system, D5 CS dynamic vocal mic and HC81 MD lightweight cardioid headworn mic.
TechDataPS deployed JBL Control 16C/T ceiling loudspeakers, while BSS EC-V Ethernet volume controllers and BSS BLU-100 signal processors with BLU link provide added flexibility and audio performance in the church's baby room.
The systems in the children's room and both elementary rooms use JBL EON612 self-powered loudspeakers, AKG microphones and a Soundcraft Ui16 digital mixer, while the multipurpose room features JBL KP4012 full-range loudspeakers as the main speakers, JRX212 speakers for the monitors, a Soundcraft Si Impact digital mixing console and Soundcraft Mini Stagebox 16i.
Rounding out the solution, TechDataPS equipped Dongil's café and choir practice room with JBL EON208P all-in-one portable PA systems, which offer excellent sound and Bluetooth wireless playback capabilities.
Representatives from the Dongil Church reported to the TechDataPS team that the church was seeking a powerful, dynamic, and easy-to-use audio solution for the church and were very satisfied with the sound of the JBL VTX Series speakers.
Furthermore, they reported that the Vi1000 is compact and comfortable to use, and although the maximum number of AKG wireless microphone 900 mega channels is limited to 10 or less, they were quite impressed with the mic preamp's high-quality and operational intuition.
"Places of worship like Dongil Church require pristine sound throughout the facility for an overall better listening experience," said Amar Subash, VP & GM of HARMAN Professional Solutions in Asia Pacific.
KOTV Enhances Weather Segments with FOR-A FVW-700 Telestrator
KOTV, the CBS affiliate serving Tulsa, Okla. (DMA #58), is enhancing its newscast weather segments with a new FOR-A FVW-700 telestrator. No matter the forecast, the FVW-700 live annotation tool has proven to be useful since it was installed in late March.
"When a meteorologist does a 'First Forecast,' 'Final Forecast,' or 'Severe WX' presentation from our WX Pod position, he or she will use the telestrator to help reinforce or further illustrate what they are communicating," said John Quesnel, director of production for KOTV/KQCW. "The meteorologists can also call up a live video feed from any of our seven skycams, 10 weather trackers, or 15 live units to help point out or illustrate a key weather item."
Rain or shine, the FVW-700 helps provide clarification for KOTV viewers. "During non-severe weather, it could be used to point out weather phenomena or highlight certain weather data," said Quesnel. "During severe weather, this could be storm path, timing, speed, direction, etc."
Although the FVW-700 has only been used for weather segments so far, Quesnel said the station plans to use it to accentuate storytelling for news stories as well as for high school or college football coverage. KOTV uses a touchscreen, but the FVW-700 also supports annotation for up to two wireless tablets via Wi-Fi for additional production flexibility.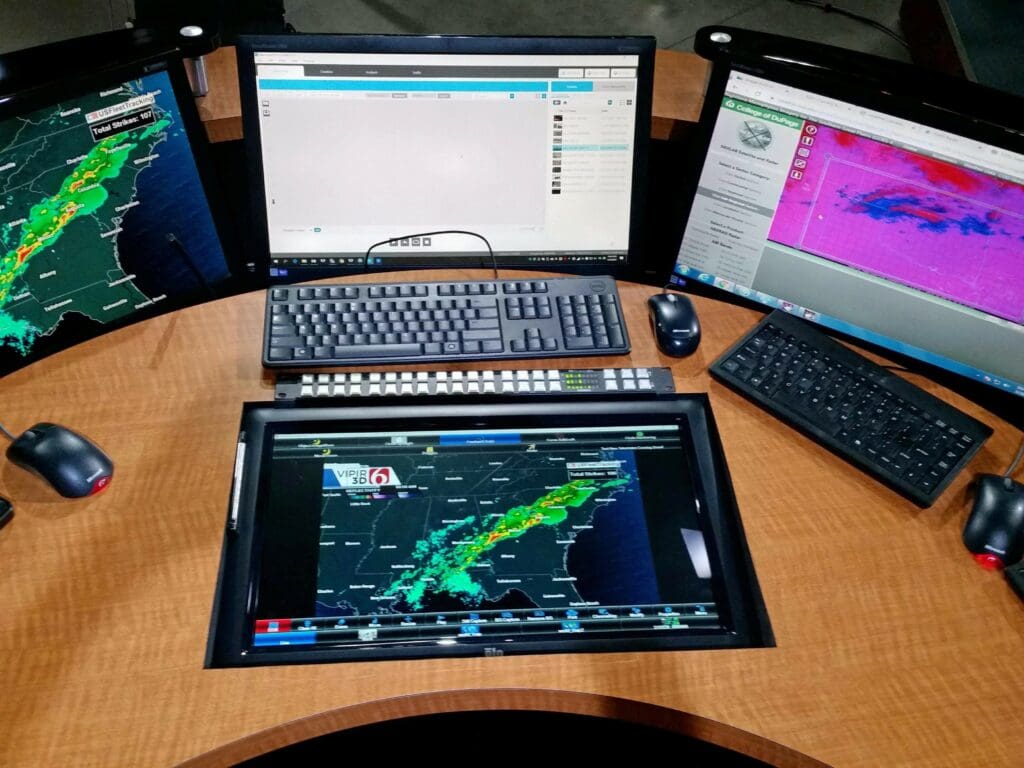 Part of a duopoly with CW affiliate KQCW, KOTV produces 50 hours of live news per week, including 12 hours for KQCW. Both stations are owned by Griffin Communications.
Designed to provide creative on-screen annotation options for sports coverage, weather reports, medical instruction, and more, the FVW-700 is offered in two models to fit specific needs, including 4K and all-in-one models.
Users can draw freehand, as well as straight lines and graphic shapes, with various types of lines, thickness, edge width, and colors. Numbers, still images, highlights, and animations can also be placed over video.
Advanced tools include automatic freehand formation, which uses a noise reduction algorithm to allow sharp angles as well as shaped smooth objects, and edge joining, which uses an edge-rendering algorithm that recognizes edges of lines drawn as outlines of a larger shape and joins them.
People and Places
Solutionz, Inc. Announces Michael Frank as President of Southeast Region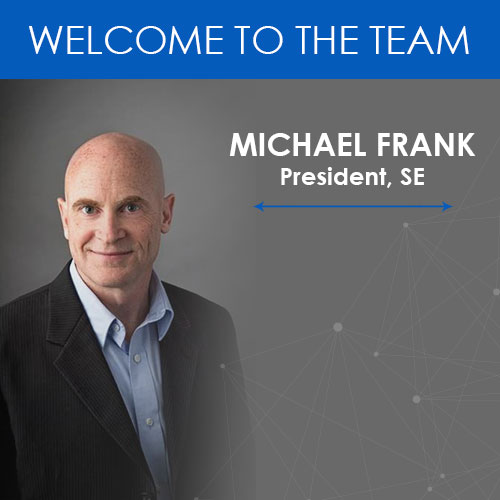 Solutionz, Inc., this week welcomed Michael Frank as the new president of the Southeast. Frank will be taking the reins from Barry Goldin, who will retire at the end of May after a successful career spanning 40 years. Michael will oversee 6 sales offices in Georgia, North Carolina and South Carolina.
Frank brings more than 30 years of sales and leadership experience in the audiovisual industry. As sales director for eastern Americas for Biamp Systems, he is credited with double-digit sales growth in the past 10 years in regional and territorial markets.
In addition to his role at Solutionz, Frank is a lieutenant commander in the U.S. Coast Guard Reserves as senior reserve officer at Base Charleston.
PPDS Appoints Scott Adams as Sales Director for Hotel TV
PPDS this week announced the appointment of Scott Adams as its new director of hospitality.
With more than 25 years of pro AV hospitality experience, Adams will play a key role in PPDS' ambitions to become the "brand of choice" for the hospitality industry in North America.
Adams, a U.S. Air Force veteran, has held several senior sales management roles during his career, including Philips, having originally joined the company in 1995 and spending 15 years as a regional sales manager.
Adams' responsibilities in the newly created position include developing and executing the company's hospitality strategy, forming new partnerships with the AV channel (resellers, integrators, distributors and franchise owners) and communicating the benefits of its range of 4K, Chromecast built-in, Philips MediaSuite pro Android TVs.
Listen Technologies Names Kim Franklin Vice President of Marketing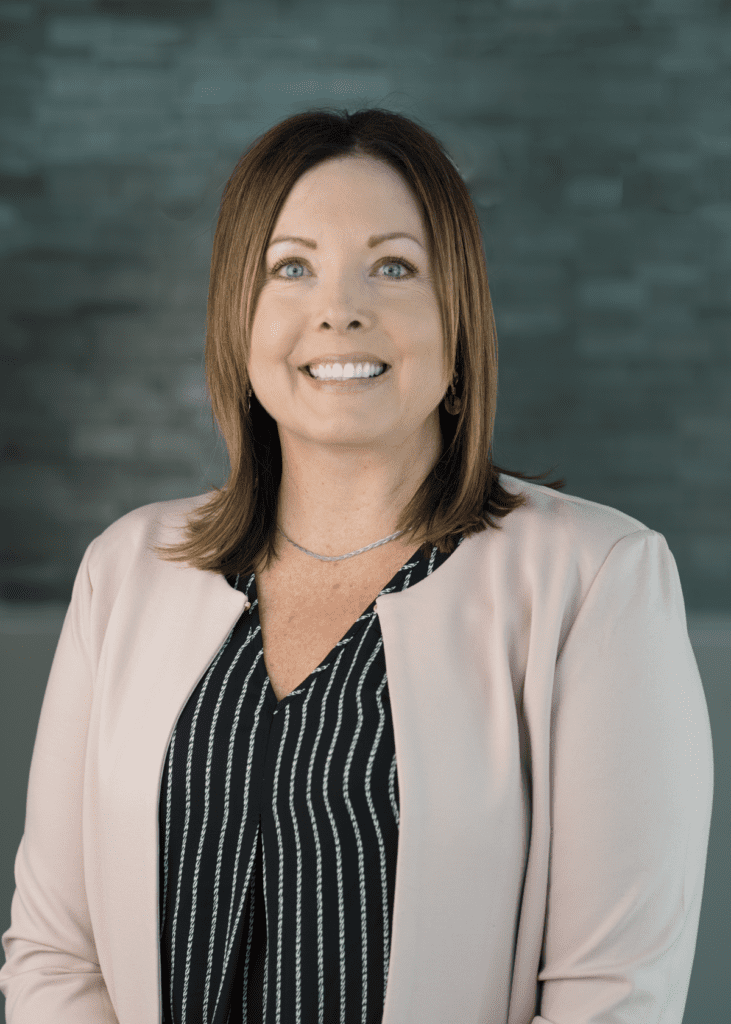 Listen Technologies Corporation has promoted Kim Franklin to vice president of marketing.
In this role, Franklin is responsible for leading brand strategy, corporate marketing and communications, digital marketing and public relations.
Franklin joined Listen Technologies in 2014 and has been instrumental in driving channel development through solutions marketing, events, campaigns, corporate branding, advertising, and communications. She will lead the marketing team to achieve strategic growth and advance Listen Technologies' digital marketing investment.
B-Tech AV Mounts Appoints Tiffany Dozier as Vice President of Sales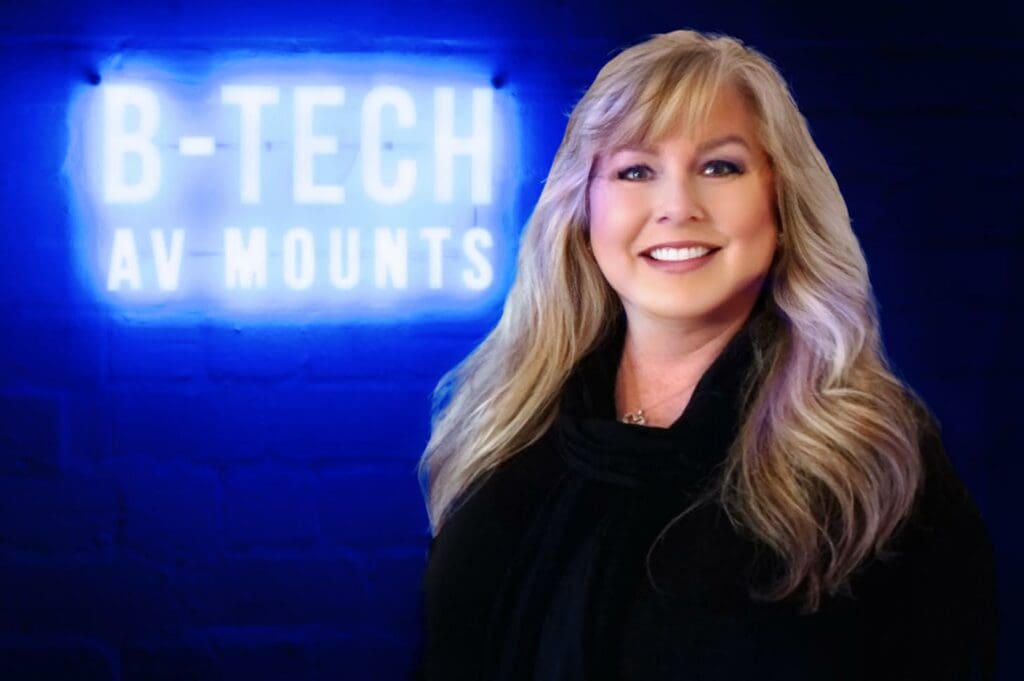 B-Tech AV Mounts recently announced Tiffany Dozier as regional VP of sales for the region and bringing with her 25 years of experience in the AV industry.
Dozier previously worked with Premier Mounts for 24 years as their executive VP of sales. She
will be working on developing and leading the efforts of internal and external sales teams. She will also be working to connect and educate integrators, architects, and consultants on the benefits of using high-quality mounting solutions for their projects.
Group One Names James Tunnicliffe As Calrec Technical Support Engineer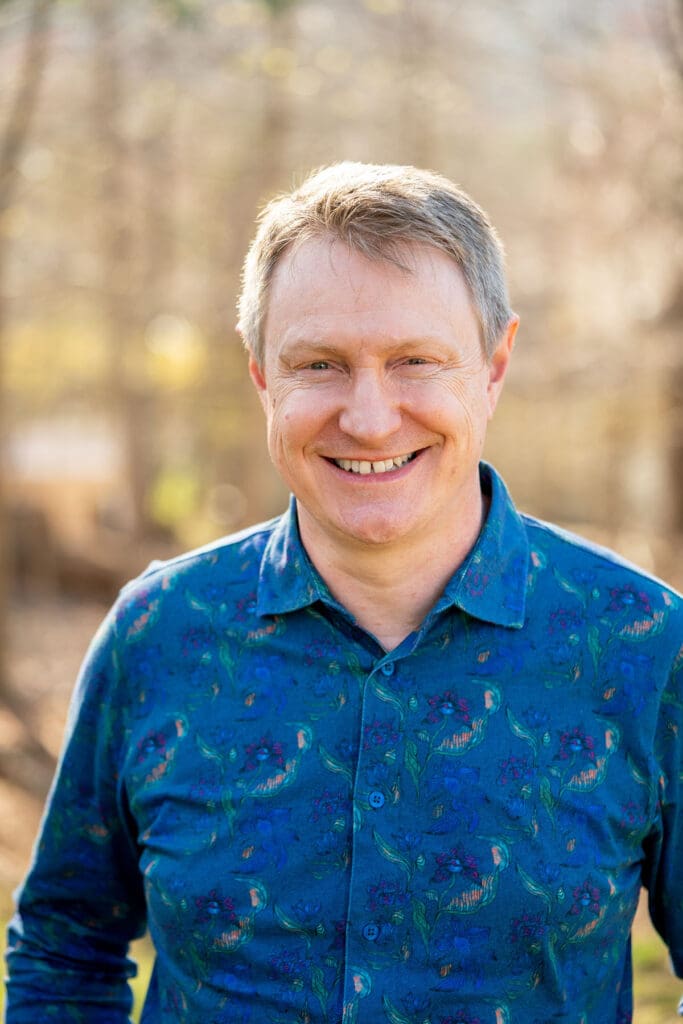 Group One Limited recently welcomed James Tunnicliffe, who joins the team as technical support engineer.
In his new role, Tunnicliffe will be responsible for providing phone- and IP-based product troubleshooting and repair coordination, onsite service and maintenance calls, system design assistance and trainings, and liaising with Calrec's headquarters in Hebden Bridge, England.
Prior to joining Group One, Tunnicliffe spent nine years with Harman Pro North America as Studer's applications specialist, following nearly a decade working as a field service engineer and product specialist for Euphonix.
These two manufacturer roles were preceded by seven years spent as the chief technician and service manager for Design FX Audio in Burbank, plus three years as a studio technician and engineer for Westlake Audio in Hollywood.
Digital Watchdog Invests in Sales Engineer Team
Digital Watchdog (DW) announced the appointment of three new sales engineers and one new field engineer to support the DW sales team and partner integrators.
As a DW field engineer, Julian Garcia is primarily responsible to help with technical support escalations. In addition, as DW sales engineers, Joseph Koehl, Bobby Dick and Rafael Saenz help with the planning of systems and overcoming technical issues with existing systems, create training materials and author technical collateral.
A U.S. Marine Corps veteran, most recently Garcia was technical support specialist III at Panasonic Avionics where he attended to in-flight aircraft experiencing connectivity issues. He previously oversaw and trained technical support personnel on CCTV products as Technical Support Supervisor at Hunt Electronics.
Koehl will have a primary focus as sales engineer for the central U.S. Most recently, he was product support manager for Stanley Security, where he selected and validated potential product solutions.
Dick will have a primary focus as sales engineer for the southern U.S. Most recently, he was with Hikvision USA where he served in multiple capacities including sales engineer, product test engineer and director of learning and development.
Saenz will have a primary focus as sales engineer for the western U.S. Most recently, he worked at Hikvision in technical Support. His experience is in technical support and customer service.