Gearslutz AV Web Forum Rebrands as Gearspace to Be 'More Inclusive'
Web forum that touts itself as the largest in the world dedicated to AV and technology gear rebrands as Gearspace after almost 19 years.
Leave a Comment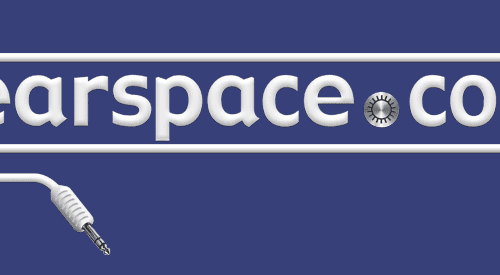 We're all learning quite a bit these days about what it means to be inclusive and the steps we need to take to get there. I recently heard from a loyal reader with a lofty position in the industry about a headline and newsletter subject line he deemed had crossed the line regarding display size.
It's a headline we'd written in some form or another in the past without incident, but people are more tuned into these things these days and we, as a media outlet that's counted on to deliver the content our readers want in a format that doesn't drive them away, must think more about those things.
Related: Highlighting the Business Benefits of Diversity, Equity and Inclusion
Maybe that's the thinking behind today's announcement by the London-based web forum formerly known as Gearslutz that it's rebranding as Gearspace just a few days short of its 19th birthday. The forum was born on April 1, 2002—and I have to wonder if some thought the original name was a joke.
Gearspace was born, forum leaders say, in an effort to "reposition the brand to be more inclusive." It's obviously a step in the right direction, but I have to wonder why the original name was ever used at all. I can't imagine there was ever a time when using that time to refer to AV pros was ever a good thing.
I'd never heard of Gearslutz until the announcement of their rebranding and maybe that's on me, but I'm wondering how the company survived as long as it did with a name that clearly had to rub a segment of the industry wrong.
Again, we and our sister publications have been guilty of crossing lines in headlines and even in talking about the size of AV racks in the past and we're all learning that's not really the best way to attract the widest audience these days. In fact, it's more likely to turn people off than entice them to read more.
Lessons from Gearspace Rebranding
It's great that the folks from Gearspace have learned that lesson too and chances are we'll see more changes across the AV industry that reflect the new sensibility that comes with increased education. So-called "booth babes" were a trade show staple for years too and now almost no one employs them.
"After nearly two decades, it feels great to move forward with a more progressive and inclusive name," said Gearspace founder Jules Standen in the announcement. "We're certain our new name, Gearspace, will stand the test of time and provide a more all-encompassing platform for the pro audio industry.
"Gearspace will continue to offer the same audio-focused content and will strive to be the best online community possible for people of all genders and cultures. This change has been in the works for many months. We are all excited about this next chapter," he said.
I'm shocked it took 19 years for Gearslutz to rebrand, but the good thing is it's happened now. People are learning what they can and can't or should and shouldn't say or do these days and we're all better off for it.
When the goal is bringing people into the discussion, the last thing we should ever do is chase them off. It's a lesson we're all learning in different ways and at different times, but it's one we all need to learn and one that will make the AV industry more welcoming for everyone of all backgrounds.