Shure Announces Details of Celebration of Life for Mark Brunner
Shure will broadcast celebration of life for VP of global corporate and government relations Mark Brunner, who died unexpectedly on Oct. 1.
Leave a Comment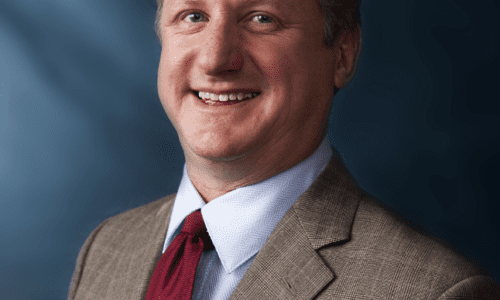 Shure, in coordination with his family, has announced details for the celebration of life event for Mark Brunner, Shure's VP of global corporate and government relations, who died unexpectedly on Oct. 1.
The event is scheduled for Thursday, Oct. 15 at 11 a.m. CT. It will be broadcast online with limited attendance due to COVID-19 restrictions.
The celebration will include:
Shared memories from Mark's family
Remarks from close friends and Shure co-workers
Musical performances by Mark's favorite local bands
A video tribute
Shure president and CEO Christine Schyvinck announced the "unexpected passing" of Brunner earlier this month.
Brunner joined Shure in 1989, "and he touched the lives of everyone he worked with," she said in the announcement.
"Mark was a trusted advisor, a mentor, and most importantly, a friend," said Schyvinck in the Shure announcement.
More About Mark Brunner
An online page has been set up to share memories of Brunner. He served as an "ambassador for the company," according to the company announcement, holding several key positions since joining Shure in 1989, including director of advertising, managing director of the musical instrument and touring sound business unit and senior director of global brand management.
Brunner "was instrumental in helping Shure build an even stronger reputation among associates, customers, industry influencers and the public and was a cherished friend and mentor," according to the company announcement.
In lieu of flowers, the family requests donations be made to World Wildlife Fund, as wilderness preservation and the reduction of human impact on the environment were important focus areas for Brunner, or Chicago Independent Venue League, as he loved live local music.
Cards or letters for the family can be sent to the following address:
Mark Brunner Family c/o Shure Incorporated
5800 W. Touhy Ave.
Niles, IL 60714