Scent is a Viable Technology Market That Integrators Should Sniff Out
Scent technology should be considered an up-and-coming element for many integration firms' existing clients across several key verticals.
Leave a Comment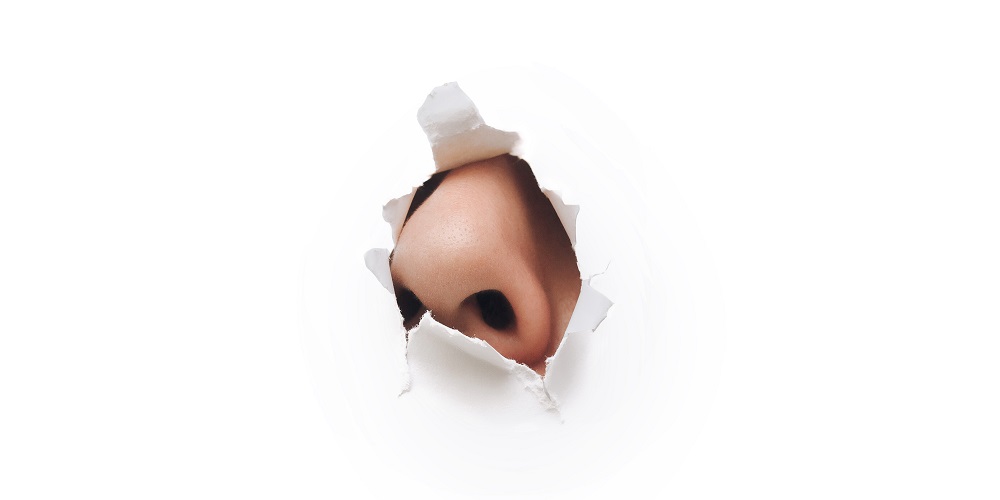 Integrators already utilize audio-, visual-, and touch-based technology regularly in their work. But very few offer solutions which appeal to the human sense of smell.
Though it doesn't quite seem like a "burgeoning AV market" yet, scent and scent technology could be the next piece of the AV systems puzzle in more than one vertical market.
Where scent technology is used now
According to Scott Gantkin of USIS AudioVisual Systems, the most prevalent intersection between pro AV and scent is in live events situations — specifically, trade shows.
"They use a scent diffuser to lightly dissipate a brand-related smell," he says. "Then, they'll extend that to, say, work with chefs catering the event to create dishes which pair well with the scent."
Eucalyptus is the most popular scent at large events, according to Gantkin, because most people react to it fairly positively.
"I find myself designing for event spaces like ballrooms and nightclubs as well, but it is incredibly client-specific and might not ever be a general use case."
Gantkin has never seen these services come from an integrator in such spaces, noting that they are usually brought in by an event production company or another third party provider.
But, he says, there should be plenty of opportunities for specialized integrators to offer "scent as a service" or other such offerings to spaces like luxury hotels, high-end retail, experiential museums & galleries, and even some corporate settings/retreats.
"I think it can be integrated into HVAC and would imagine the product growth is more going in that direction," he says.
According to Eddie Betz, the CEO of www.brilliantscents.com, scent has the ability to trigger our emotions, making it an essential element in all business locations today.
"Scent can do everything from fight fatigues and even promote mental clarity. An adult can distinguish 10,000 different smells, and unlike our other senses, scent travels immediately through various parts of your brain instead of being processed centrally first. These factors can actually influence shopper behavior, including purchase intent."
Fun fact: apparently, eucalyptus is the most popular scent at large trade events, given its relative agreeability to most people.
Future market opportunities
There are some fascinating pieces of evidence that smell can alter how humans perform tasks.
"In corporate settings, studies have shown that lemon scent reduced typing error by 54%, jasmine 33% and 20% lavender," Betz says.
"Scents have also been shown to persuade customers to stay in retail spaces longer, browse more, improve their sense of quality and create a warm feeling of familiarity."
Related: How Integrators Can Thrive in the Evolving Corporate AV Market
In addition, Betz says hotels and innovative retailers are starting to adopt ways to give shoppers/customers an enhanced experience which will reinforce memories, so that each time you visit, you are able to access the memories formed there.
This ties in to the greater wellness trend we're seeing take over many corporate cultures in the last few years.
But of course, aromatherapy isn't a new concept. As Betz points out, it has been used for thousands of years because scent is so closely associated with the emotional center of the brain.
"Research has shown that emotions may be influenced by what we smell, thus creating a state of wellness," Betz says.
How to integrate scent into these spaces
We've only heard from one integrator who provides a full scent solution in any one of the aforementioned verticals.
Steven Seiden of Fluid Audio Communications says their "scentwave" delivery system was used by a large chocolatier's retail stores to provide them an extra chocolatey smell.
"Retail coffee stores have used scent for a stronger coffee smell. We've also used them in open areas of hotels to provide a pleasant odor as guests enter," Seiden says.
Their solution delivers fragrance using dry-air technology without sprays, aerosols, or oils. Adjustable duration and intensity settings and built in timers and motion detection make it easier for clients to customize the scent output.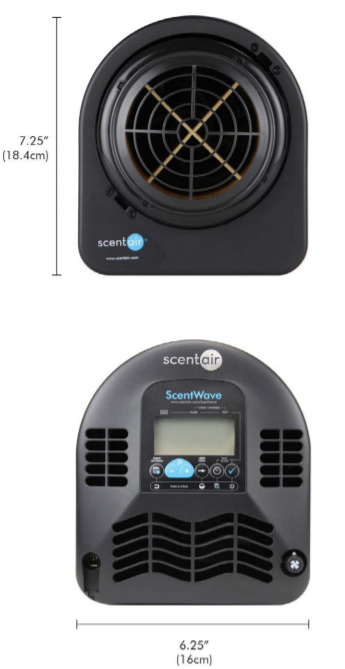 The ScentWave offers multiple installation options and supplies interchangeable cartridges which are quickly loaded into the unit.
The firm also offers an extensive "scent library" of cartridges to choose from, ranging from "clean" and odor-neutralizing smells to more complicated and mood-setting blends.
While Betz called the scent solutions category a "billion dollar industry," the real challenge will be for integrators to let their clients know what they're capable of.
Part of that will require integrators to build off of existing relationships with their clients — especially retail ones.
"With so much of today's shopping happening online, brick and mortar stores are having to set themselves apart with new innovative marketing tools to create an immersive shopping experience that will assist in the ultimate customer experience- and scent is key," Betz says.
"When selling a service to a client, it can easily be sold as part of the overall experience enhancement that the integrator is providing to the customer already. Imagine an AV setup in your home or business and in addition to the sound and vision, scent can now be used to create a fuller experience that literally transports a consumer by utilizing 3 of the 5 major senses instead of just 2."
His company's technology uses a proprietary cold diffusion system within a building's HVAC, making it easier for any company or person to enhance the experience in their space — and, potentially, making it easier for integrators to add-in such a service or make it a recurring revenue opportunity.
This is all a big "what-if" right now, but if at least one integrator can do it, why can't your firm?
If you enjoyed this article and want to receive more valuable industry content like this, click here to sign up for our digital newsletters!