Synnex InfoComm 2019 Booth Focuses on Experiences Created with AV Technology
Many manufacturers will be represented in Synnex's InfoComm 2019 booth, but they won't be the stars. It's all about the AV experiences they can create.
Leave a Comment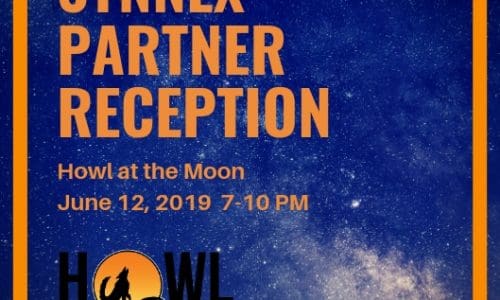 Synnex is taking a more understated approach to InfoComm 2019 [booth #1351], but certainly that doesn't mean the distributor is ignoring its manufacturer partners. In fact, those partners will be well-represented in the booth in solution-based applications throughout the space.
That includes meeting spaces that can be reserved as necessary by Synnex staffers and representatives from its partners, collaboration communications showcased through the space and a full suite of digital signage layouts to show attendees what's possible through a partnership with Synnex and its partners.
"What you'll see will be a full experience with the technology supporting that experience," says Sandi Stambaugh, VP of product management for Synnex Corporation. "We wanted to showcase the different value we provide. It's more than just the technology."
That includes Synnex's programs related to financing, meeting rooms as a service and more, she says.
"We're focused on making subscription-based services easy to buy and easy to sell," says Stambaugh. "We're seeing more requests for different financing models. Consumers are becoming comfortable with subscriptions for the things they want. They're demanding a better experience."
The subscription model is suited for corporate, retail applications and hotel lobbies but can be used in other vertical markets too, says Stambaugh. There's more demand in the public sector these days for subscriptions
More About Synnex at InfoComm 2019
The Synnex booth will include a conference room environment featuring many of its partners, including Samsung, LG Electronics, NEC Display, Vaddio, Middle Atlantic, Kramer Electronics, Poly, Logitech and Microsoft. The room will feature a meeting scheduler that will allow easy access to open slots.
Synnex has booked more than 75 meetings in the rooms within its booth and partners are using the tech-filled meeting rooms for more than 50 appointments, says Stambaugh.
There will be a Peerless-AV kiosk that can show off the power of wayfinding within the Synnex booth and an app-based scavenger hunt that allows attendees to win prizes for interacting with its partners throughout the show. Each interaction garners points and can win travel vouchers.
Synnex will also be hosting a welcome reception with Verizon on Tuesday night, a breakfast session on Wednesday morning, its annual partner reception on Wednesday night at Howl at the Moon, a happy hour in the booth on Thursday and is a sponsor of the AVIXA Foundation 5K run-walk on Friday.
If you enjoyed this article and want to receive more valuable industry content like this, click here to sign up for our digital newsletters!