Selling AV Products Outside the Channel Isn't Only a Bad Idea—It May Be Illegal
Distributors & AV channel leaders doing what they can to stem the tide of pro AV products being sold on Amazon, eBay, Craigslist and more.
Leave a Comment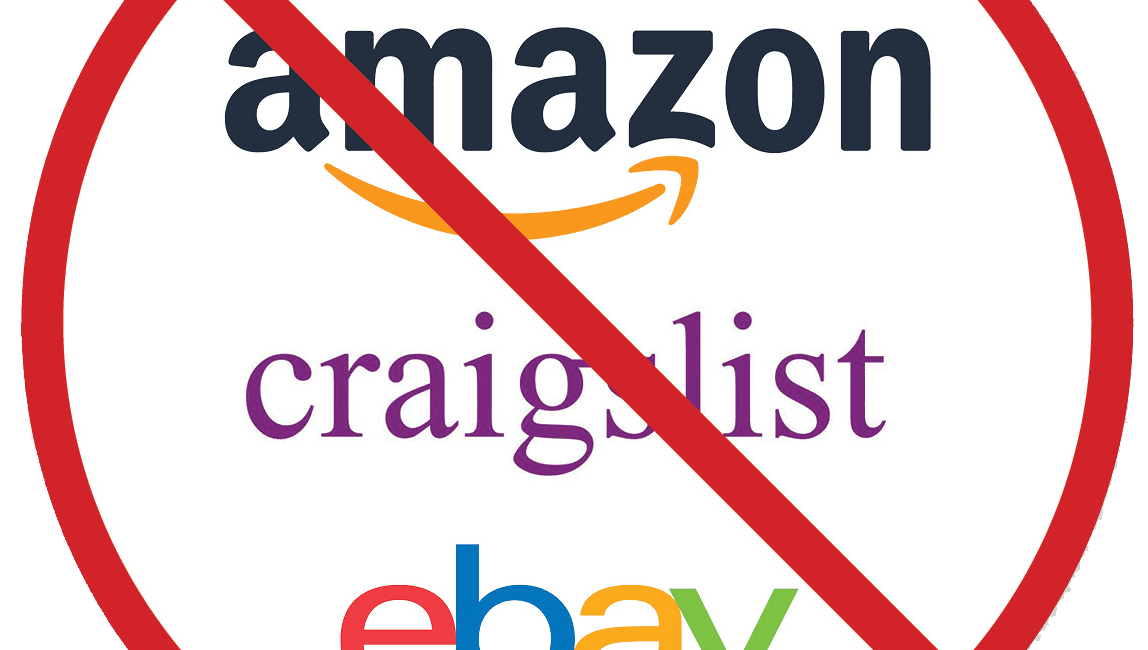 Never has the phrase "buyer beware" been as appropriate as it is when you're talking about the idea of buying AV products from online retailers or resellers rather than directly through the manufacturer or through an authorized AV channel distributor.
If you're buying—or selling—AV products online at places such as Amazon, eBay or Craigslist, you're probably not going to end up with a warranty on that product, so the deal you might think you're getting might end up costing you even more in the long run.
Even more troubling, some of the products that find their way to online retailers aren't always what they seem, whether that means being used, damaged or possibly stolen.
So, to make a few extra bucks as a seller or save a few as a buyer, you might unwittingly be party to a criminal activity.
MAP May Take a Costly Hit
While many AV channel leaders say online sales of AV products, whether by the company that made them, someone who bought them, or someone who stole them, is the new reality in this age of online shopping, that doesn't mean they're not thinking about it.
"If there's a product that's priced way below what you can get through the channel, there's probably a good reason for that,"
The biggest concern for many AV association leaders is the idea of maintaining minimum advertised prices (MAP) when listing these products online or selling them outside the traditional AV channel.
MAP is a minimum amount that resellers agree not to advertise below.
That agreement includes brick-and mortar-stores and Amazon. If a reseller chooses to advertise that brand's product at a discount, they would be in direct violation of the company's MAP agreement.
MAP agreements exist to promote fair competition across all distribution channels, maintain brand identity and value, allow smaller sellers to compete with larger retailers, prevent underpricing and protect seller margins.
Selling AV Products Online: The New Reality
In this age of commoditization of AV products, having an avenue that allows sellers to pick their own prices could be fraught with disaster without the MAP guidelines in place.
Some companies go as far as having employees who scour these sites regular to ensure MAP standards are in place and contact resellers who post their products without authorization.
"We are seeing more cases of it, but it's not something I'm really concerned with," says Almo Professional A/V executive VP and COO Sam Taylor.
"Most of our true AV partners understand the importance of not going around the channel and not grabbing that little bit of extra business.
"If there's a product that's priced way below what you can get through the channel, there's probably a good reason for that," says Sam Taylor.
"If there's a product that's priced way below what you can get through the channel, there's probably a good reason for that," he says.
AVIXA's board of directors incorporated the value of integrators in creating what the association has dubbed "exceptional experiences" into its last two strategic plans, says CEO David Labuskes.
Those experiences, he says, are made possible in part because of the integrators who install the systems.
"With growing demand for pro AV products and services, we will continue to see them offered through a variety of channels, including retailers," he says.
"But with the increased commoditization and consumerization of certain facets of AV, the role of the expert AV integrator will only become even more pronounced.
"A large part of the emphasis on integrating AV technologies to create experiences for our customers is a reflection of the value our members—especially integrators—deliver on a daily basis.
"There have always been and always will be customers who want to purchase AV products from our manufacturer members in whatever way they find most convenient, including from companies like Amazon.com.
"But we believe the majority continue to be in the market for an outcome, whether it's better communication and collaboration or a better customer experience. In such cases, no one is better qualified to deliver that outcome and maximize the value of AV products and solutions, than AV integrators," says Labuskes.
NSCA executive director Chuck Wilson calls the sale of AV products outside the channel "the new reality," but emphasizes association officials do ensure there's no effort to undercut the entire industry by a seller listing AV products for below the manufacturer's MAP.
"Most times, what's there isn't a great deal," he says.
Sandi Stambaugh, VP of product management for Synnex, says the trend of AV products being sold outside the channel from manufacturer to distributor to integrator is "inevitable" but "something we talk about a lot."
'Go-to-Market Strategy' Involves Going Online
Synnex does not include terms in its contracts with manufacturers barring them from selling their products outside the AV channel, says Stambaugh. In fact, Synnex is "part of their go-to market strategy" and must follow the will of the manufacturer if they decide to sell their products online.
Members have quarterly business reviews with Synnex officials and the topic of online product listings will come up as part of the go-to-market strategy discussion, says Stambuagh.
Almo has a separate division for e-commerce, but does not sell pro AV products through that division, says Melody Craigmyle, VP of marketing and communication at Almo Corporation. It's mainly things like furniture, home comfort and seasonal décor, she says.
Almo's policy within the pro AV division is not to sell anything directly to end users. All sales go through a channel partner or reseller, says Craigmyle. Any Almo channel partner that sells online is required to abide by all manufacturers' MAP programs and authorization programs, she says.
How to Sniff Out Fraud
Almo follows a procedure to eliminate fraud when it comes to products being sold outside the traditional channel, says Taylor.
Signs of AV fraud: 
someone calling out of the blue from a new company or someone they don't know — often done using fake email addresses
someone calls asking for immediate shipment of the products without much regard for how much it's going to cost
ordering in round numbers, since few AV projects need exactly 50 or something or exactly 25 of something else
"It used to always be projectors, because they have smaller boxes and larger value, but we've seen some display orders coming through now," says Taylor. "We also can sometimes see a shopping list of things that don't really go together."
When these potential fraud situations come up, Almo staffers look up the delivery address on Google to figure out why the products aren't going to the usual location.
"The faster these people are pushing, the more everyone should have their radars up."
These fraud attempts happen at least a couple of times every quarter, he says. When searching these sites, remember to also look out for small misspellings, particularly of the company or product names or packages that include products that don't typically go together, says Taylor.
While this may not be a case of fraud, it's a warning sign, he says.
If someone calls a distributor and doesn't care all that much which model number or brand you sell them as long as you can get it to them quickly, there's a solid chance you're dealing with a fraudulent situation, says Taylor.
At least once many years ago, Almo had to get police involved in a fraud situation when a buyer made a second attempt to buy products from the distributor and sell them.
"Fortunately, the bad guys got greedy and made a second attempt," says Taylor, noting police intercepted the second shipment and recovered all the products from the first one in that case.
"We always tell our salespeople to trust your gut," says Taylor. "If something seems a little bit off, it's always worth taking that extra time to verify."
AVIXA doesn't play the role of policeman when it comes to searching for AV products being sold outside the traditional channel, says Labuskes.
"As an association that represents the entire industry, we don't believe it is our place to regulatethe laws of supply and demand within the marketplace," he says.
"Rather, we've continually, on both a tactical and strategic level, looked toward offering services to the industry that help members clarify their value and deliver valuable products and services that will attract customers and profit."
Stambaugh says many AV products sold online rather than through distributor or directly to the integrator come with higher prices than available through the channel. And, while that means higher profits for the seller, it could have unintended consequences, especially when the manufacturer is selling the products on its own.
Listen: Pro AV Needs More Diversity and American Made Audio Visual Products: Episode 19 of AV+
"Some [AV manufacturers] go into it without their eyes wide open," she says,"and don't think through the impact they can have on the integrator community."