Synnex Share the Magic Initiative Celebrating 10th Year of Helping Local Children in Need
Synnex Share the Magic program has raised $12 million for Make-A-Wish South Carolina and three local Palmetto State endaeavors—and has bigger plans in 2020.
Leave a Comment
What started as a local fundraising gala in 2011 has developed into $12 million raised for local children and their families in need through Synnex's Share the Magic initiative, the brainchild of president of U.S. distribution Peter Larocque.
"Peter had a vision to create a fundraiser around supporting children and families in need in South Carolina," says Sandi Stambaugh, VP of product management at Synnex, which led to the creation of Share the Magic. Larocque was a Make-A-Wish South Carolina board member at the time.
The initiative helps the local Make-A-Wish chapter along with Clement's Kindness Fund for Children, Pendleton Place and A Child's Haven. Through an annual golf tournament, a day at the ballpark with Synnex and other initiatives, the effort continues to grow in popularity and impact, says Stambaugh.
The money raised has helped to pay medical bills, expand facilities, add services and grant wishes for children and their families in the four programs, she says.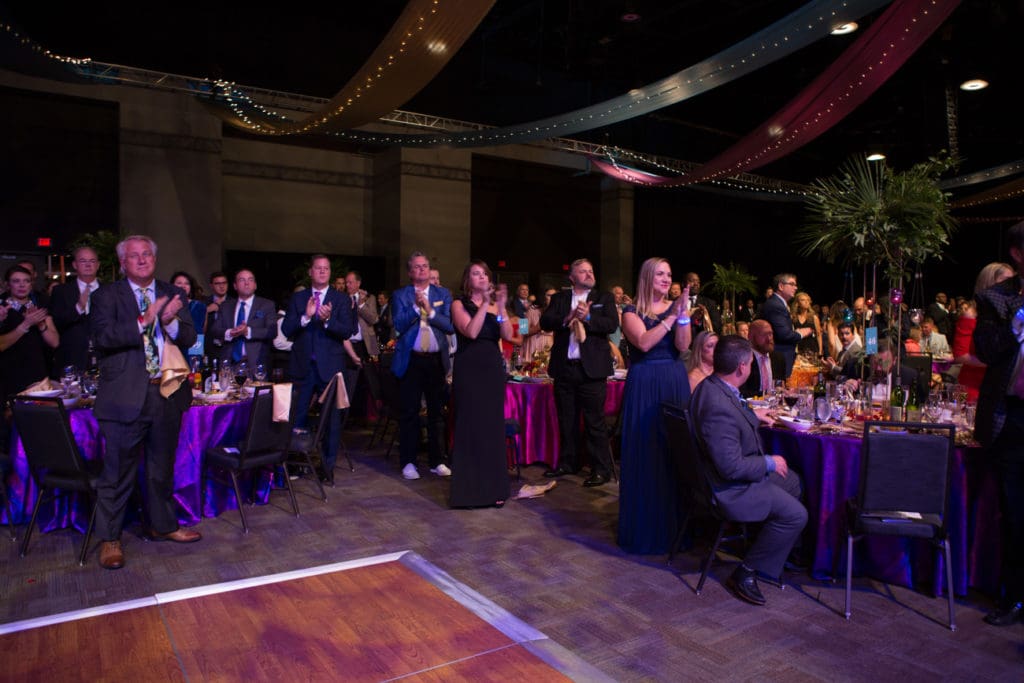 Every December, Synnex staffers do a check reveal at the office for each of the charities and one of the families helped by one of the four Share the Magic charities often attend the event, says Stambaugh.
"(As a Make-A-Wish board member), Peter had a firsthand view of the needs," she says. "He has the heart for giving back. When he wants to do something, it usually isn't small. He doesn't just rally people at Synnex. There are a lot of people involved.
"Exposure to those who are impacted and being face to face with the need and the benefit it can bring really drives the involvement. We're pretty blessed," says Stambaugh.
Synnex vendors and customers have also helped to raise money and participated in some of the Share the Magic events, says Stambaugh.
"It's just part of our culture as an organization," she says. "It's all about finding a way to do more and be impactful and giving back to those who need it. We're looking for that way to do more.
"Our employees are entrepreneurial. That's the spirit that drives us. That's the culture here," says Stambaugh.
Beyond Share the Magic
In addition to Share the Magic, Synnex employees also help charities related to robotics, Girls in STEAM, veterans and food banks. VP of sales Tommy Plumer launched a golf tournament six years to help autistic children that's raised more than $130,000, says Stambaugh.
"Our associates are constantly searching for ways to give back," she says. The company also hosts an annual holiday party where they collect thousands of gifts through the Country Santa initiative for local children who might not otherwise feel the same joy as their peers.
The Synnex Community Involvement Committee chooses a handful of charities to support each year and the company's Face to Face women's group supports two charities each year, says Stambaugh.
Companies within Varnex—a community of resellers within Synnex—often arrive in towns where the distributor is hosting regional events a day ahead so they can get involved in a community event or launch their own, she says.

Synnex also sponsors the NSCA Education Foundation's annual Drunk Unkles concert during InfoComm week and AVIXA Foundation 5K, among other events throughout the calendar.
"Everyone's looking for ways to give back and do more for those who are in need," says Stambaugh. "We're a family here. We're a business and we've grown so much over the years, but at the root of it, it's all about doing more for each other.
"It's the root of who we are as an organization. It's the heart of our people and the heart of our industry. Part of why I have such as passion for this industry is the people in it. There is a real heart for giving back. They want to do more than just ship boxes and do installs," she says.
In a competitive hiring market, Synnex's focus on philanthropy helps to attract people who are highly regarded, says Stambaugh.
"Folks want to work for a company that has a heart," she says. "Having that passion to give back is really important and is really a draw.
Coming next Monday: The next installment in our Connected to the Community series. If you know about an AV or IT company doing something good, email executive editor Craig MacCormack at craig.maccormack@emeraldx.com.
If you enjoyed this article and want to receive more valuable industry content like this, click here to sign up for our digital newsletters!