What Corporate IT Departments Need from Integrators Right Now for WFH Technology Systems
Integrators can provide for their corporate clients' WFH technology needs by paying attention to these critical areas.
Leave a Comment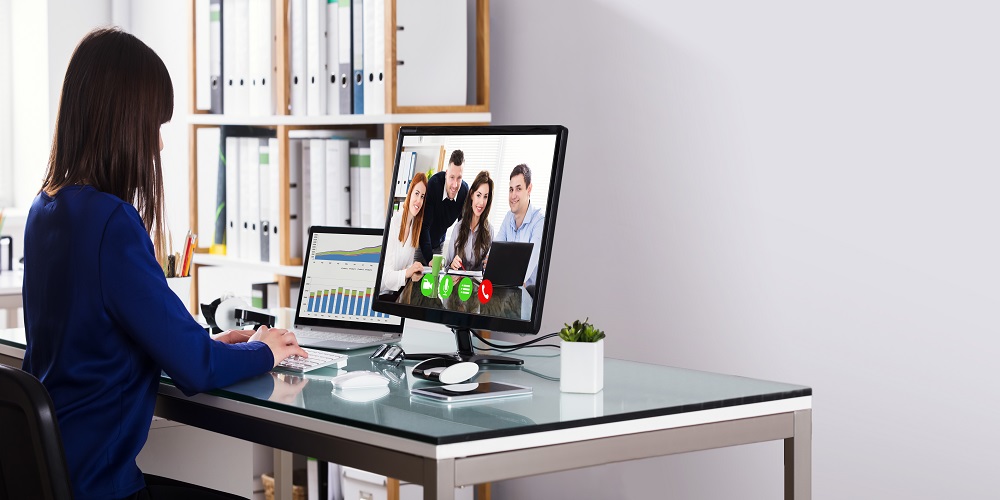 Remote work and contractor-based employment are not entirely new trends, but the rate of employers adopting this practice expanded greatly in 2020. But most people's homes don't have the technology infrastructure to ensure reliable high-quality video conferencing, internet speed, and data protection which are tantamount WFH technology needs.
The integration firms that technology managers and decision makers should be partnering with are those that take action to diversify their clientele beyond commercial projects to provide for those evolving work from home technology needs. 
Here is what you should know about the most pressing needs your corporate clients have this year.
Providing consistent call quality
With the right products, professionally designed video conferencing systems can be applied in home offices as easily as in boardrooms. 
Whether a newly-working-from-home client wants to integrate their living room TV as part of a video conference system or simply wants improved performance from their desktop computer monitor, integrators should focus on providing solutions for just about every budget.
This means making smart packaging deals through partnerships with manufacturers and distributors. 
This means making smart packaging deals through partnerships with manufacturers and distributors.
From PTZ and ultra-wide cameras to USB microphones and better speakers, integrators have access to all the tools required to transform an impromptu home office into a modern powerhouse.
Enterprise grade networking gear can be applied to ensure ultra-reliable connections and speeds, and integrators familiar with specific digital conferencing platforms can provide insight into what equipment works best for each platform. 
Remote System Monitoring A Very Sellable Feature
In order to keep every customer happy and maximize trust and appreciation for the installed networking, audio, video and control equipment, integrators should explain the benefits of remote system monitoring and management through IP.
The ability to respond immediately when a router malfunctions can be a game changer for many projects, as frustration stemming from equipment issues can easily overwhelm non-technical homeowners. 
Read Next: AV Product Packages That Help Integrators Solve COVID-19-Related Problems
Power control solutions, tied in with remote management services, enable instant equipment resets or adjustments.
In a home with other technologies, such as a home control system, integrators can deliver enhanced benefits by integrating scenes for specific video conference participants, daily schedules or customized alerts, which can all be programmed remotely, without need for physical interaction or having to roll a truck for a five-minute fix. 
Tiptoeing the resi-commercial line
Whether in an apartment, a house or a sprawling estate, any client working from home is a prime candidate for a home control system or targeted improvements such as professional-grade outdoor audio.
Commercial integrators' experience designing and outfitting outdoor spaces with impressive AV and control technologies translates extremely well to the residential market. 
When spec'ing a home video conferencing system, for instance, integrators can discuss adding multiple zones of audio for a more flexible work experience, or simply to provide more leisure activities.
If a control system is required or desired to handle multiple rooms of audio or video, suddenly the door opens to an entire world of upselling.
Integrators can detail the benefits of connected lighting, motorized window shades, garage door integration and advanced security/surveillance systems, branching off the home office needs to supply a more peaceful, customized environment. 
Many homeowners may be "happy enough" using their laptop cameras and microphones for video conferencing to suit WFH technology needs, but that is only because they don't know how to improve their home setup on their own.
They need professional guidance that only a custom integrator can provide.