Why I Don't Believe WFH is the New Normal
Alan Brawn outlines what he believes is the REAL "new normal" (and why working from home isn't as much a part of it as so many people seem to think it is").
Leave a Comment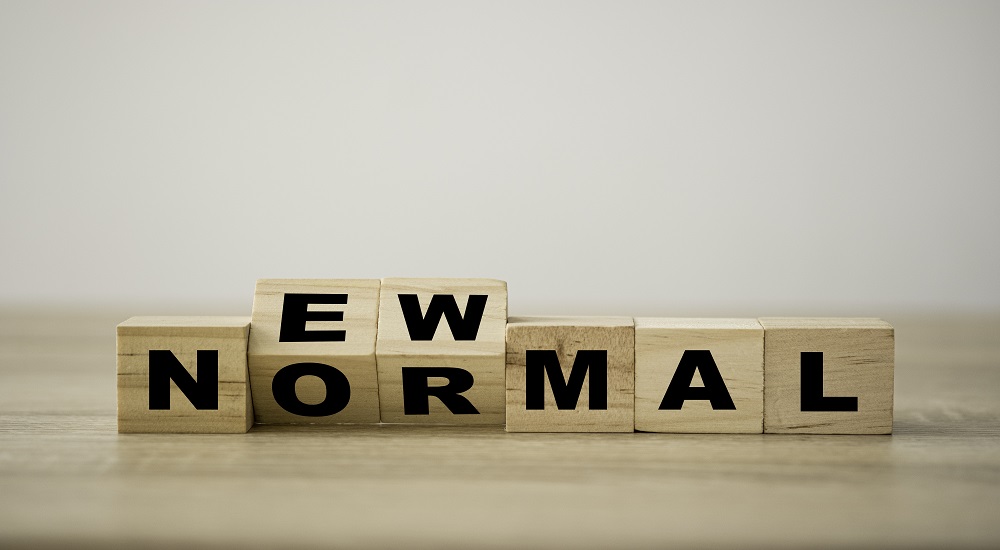 Cardinal Timothy Dolan of New York City opens a recent public service announcement on the effects of the pandemic by simply stating, "Troubling times". This is one thing we can all agree on. Perhaps the most pervasive and shocking element of the pandemic is the need to physically distance from one another and stay home. This means that a significant number of people who have never worked from home are now doing just that. This begs the question of how long this isolation will last and will work from home become the "new normal"?
As we enter the summer, most of us are slowly returning to work, and this will accelerate into the fall while many social distancing restrictions will still be in place. On the topic of working from home becoming the "new normal", behavioral research tells us that this will probably not be the case.
Please permit me to explain what may look counter-intuitive to some.
Article after article has been written about working from home. Most are optimistic and focus on the benefits. Many have worked from home for decades. Coincident with that, there can be a sense of freedom, setting your own priorities, avoiding distractions, and the opportunity for increased productivity to name a few.
What you rarely hear though is the flip side of working at home and this is the reason that I believe the majority of workers will return to their offices and for very valid reasons.
The folks at buffer.com recently did a several thousand-person research into the state of working remotely. What they reported lends credence to my own thesis.
They found that 20% of respondents felt like they were out of the loop. Remote communication and collaboration were difficult or not effective for them.
Also, 20% felt a sense of loneliness and both physical and mental isolation. Not being able to unplug and separate work from home affected 18%.
Working at home was fraught with distractions for 12% and 7% had issues with self-motivation. In other words, working from home comes with issues. For some these can be addressed and for others they cannot.
The office on the other hand provides social interaction.
It promotes the feel of a company, the culture, and a sense of team that is difficult if not impossible to fully accomplish via virtual meetings.
An expert on human factors in the workplace recently told me, "You can have as many virtual calls and meetings as you like but it does not take the place of face to face in an office."
If 60% of communication is body language (and it is), a video conference may come close in some instances, but the majority tend to fall short in one or more ways. Just stop and think about this for a minute.
If the research is correct and most do return to their offices as expected, this does not mean that it will be the same old offices (at least not long term).
Offices will evolve into a "new normal" and office life will embrace all sorts of new technologies.
Here are a few tech trends that will affect our new work environments (in office and remote) over the next few years.
IoT Connected Devices
There will be >41 billion IoT devices by 2027, up from approx. 8 billion in 2019. The Internet of Things (IoT) Market was valued at $194 billion in 2019 and is expected to reach $657 billion by 2025, at a CAGR of 21% over the forecast period 2020 – 2025.
BYOD and device sharing
In 2020 there are 10 billion personal mobile devices in use. 67% of people use their own devices at work. BYOD statistics show its market share in 2014 was at $94 billion and by 2022 it will exceed $370 billion.
Video conferencing
The global video conferencing market size was valued at $14 billion in 2019 and is expected to grow to over $50 billion by 2026.
Artificial Intelligence and Machine Learning (AI/ML)
AI describes intelligent software or hardware able to learn and solve problems. AI/MI is expected to have wide adoption in and implications for every industry. The global artificial intelligence market size is expected to reach $390.9 billion by 2025 at a CAGR of 46.2% from 2019 to 2025.
Touchless interactivity
The North American gesture recognition and touchless sensing market is witnessing significant advancements. The touchless sensing market is projected to grow from $6.8 billion in 2020 to reach over $15 billion in 2025 at a CAGR of 17.4%.
5G
The global 5G services market size is estimated to reach $41.48 billion by 2020 and expand at a compound annual growth rate (CAGR) of 43.9% from 2021 to 2027.
Video Analytics
The video analytics market size was valued at $4.10 billion in 2019, and is projected to reach $20.80 billion by 2027, growing at a CAGR of 22.7% from 2020 to 2027.
There are some overriding common denominators that are already affecting nearly every company in as we march to the "new normal". We are speaking of big data, the cloud, analytics, and security.
The first one is big data. The global appetite is huge and growing at an exponential rate. Big data worldwide is expected to hit 175 zettabytes by 2025, representing a 61% CAGR. 51% of the data will be in data centers and 49% will be in the public cloud. 90 ZB of this data will be from IoT devices in 2025. 80% of data will be unstructured by 2025. On top of business documents, video and audio are added with new content such as social media, IoT, streaming and geo data.
Where is this big data to be stored you ask? Gartner has predicted that 75% of all enterprise databases will be deployed on or migrated to a cloud platform by 2022 and cloud data management firms say demand has been unprecedented since March of 2020.
Analytics is next and it allows us to analyze all this data. The three dominant types of analytics –Descriptive, Predictive and Prescriptive analytics, are interrelated solutions helping companies make the most out of the big data that they have. Each of these analytic types offers a different business insight.
Finally we have security. We will see an onslaught of what is called zero-trust security. It upends traditional perimeter defenses by assuming that nobody and nothing can be trusted. Devices and users must provide additional proof of identity as they access increasingly sensitive information, even if they are already logged on to the network.
Will we ever go back to the "old normal"? The short answer is no.
The pandemic has forced us to look at things in new ways and to explore new technologies that can relate to what we have learned.
The "new normal" will not be a single place but rather an evolution and moving target. We will need to embrace the technologies noted above plus others not mentioned. Unified communication and collaboration may have become a buzz phrase over the last few years , but it will take on a new and expanded meaning and become the umbrella under which most businesses will exist and thrive post pandemic.
If you enjoyed this article and want to receive more valuable industry content like this, click here to sign up for our digital newsletters!