Commercial Integrator Media Kit Download
To learn more about CI's high-impact media opportunities for marketers in the commercial integration space, please complete the form below to download our 2019 Media Kit and Editorial Calendar.
Once you complete the form and hit submit the download will be sent to the email address you provided. * Indicates Required Field
Take Our Latest Quiz
Recommended For You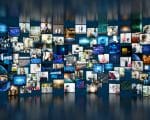 Organizations are seeing a boon when implementing AV over IP technology, and integrators are finding happy customers when installing AV over IP. In this webinar, you'll learn exactly why you need AV over IP.
The one-hour webinar will discuss the basics of fiber cable, as well as how its bandwidth capabilities support today's and tomorrow's AV formats, and guidelines for specifying and installing fiber products.