Atrion CEO Invited to Obama's Last State of the Union Address
Tim Hebert will be guest of Congressman Jim Langevin, who's focused on cybersecurity and improving IT workers' skills.
Tim Hebert is going to Washington—and the Atrion president and CEO will have a great view of President Barack Obama's last State of the Union address Tuesday night.
Hebert will be a guest of U.S. Rep. Jim Langevin, co-chairman of the Congressional Cybersecurity Caucus and the Career and Technical Education Caucus. Langevin has focused on cybersecurity and closing the skills gap for IT workers during his time on Capitol Hill. Among Atrion's areas of expertise is cybersecurity.
In an interview with The Providence Journal, Langevin called Hebert "a savvy and successful businessman who has fostered a culture of personal and professional development for Atrion employees."
Hebert created an apprentice program at Atrion when he couldn't find applicants with the technical skills he wanted. The program has since earned state certification.
set a tremendous example of what companies can do to support Rhode Island workers and to create a highly skilled workforce" for a growing industry, said Langevin in his announcement.
We don't know yet how much face time Hebert will get between rounds of applause from about half of the room and awkward Joe Biden facial expressions during Obama's speech. But his presence at the State of the Union continues Obama's focus on technology that's been part of his two terms as president.
Here's a look at Tim Hebert's philosophy and approach to business: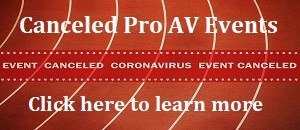 Take Our Latest Quiz
Recommended For You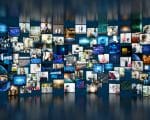 Organizations are seeing a boon when implementing AV over IP technology, and integrators are finding happy customers when installing AV over IP. In this webinar, you'll learn exactly why you need AV over IP.
The one-hour webinar will discuss the basics of fiber cable, as well as how its bandwidth capabilities support today's and tomorrow's AV formats, and guidelines for specifying and installing fiber products.
DON'T MISS A STORY Want
FREE

Unlimited Access Every Day?
Create your free account:
×
---
By registering to become part of the Commercial Integrator community of readers, you gain FREE access to all of our articles and help our editors customize your experience. By giving us your email you understand that you may receive commercial email communications from Commercial Integrator (Emerald X, LLC).
---
Already
Signed Up?