Meet the Man with the Crystal Ball Into InfoComm's Future
In addition to leading the creation of InfoComm each year, Jason McGraw plays a key role in regional programs and even chips in with international offerings. He's already thinking about InfoComm 2017.
While you're immersed in all the wonder and cool new technology manufacturers are debuting at InfoComm 2016 in Las Vegas, you'll have to pardon Jason McGraw if you catch him in a moment when his mind is on Orlando in June 2017, which will be his 24th annual InfoComm showcase.
That's because McGraw, the senior VP of expositions for InfoComm International, and his team have already started planning next year's show, an initiative he says takes 15 to 18 months to get right.
"Jason has overseen the continuous growth of our North American shows and he's had a founding impact on many of our international shows," says InfoComm executive director and CEO David Labuskes. "He's seen as a mentor for many of those shows. More important and exciting than that, though, is the gentleman he is. Every individual I've ever seen him interact with has seen a level of professionalism and courtesy that's almost impossible to comprehend."
McGraw performed in theater shows in college and was the sound man for Emmet Swimming before making it to InfoComm. Among his highlights outside of planning the shows was the chance to play and sing with The Smithereens at InfoComm 2006. Let's go Back Stage and find out more about Jason McGraw.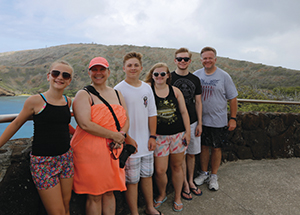 Learn more about what's in store for InfoComm 2016.
Take Our Latest Quiz
Recommended For You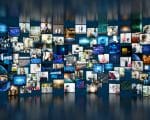 Organizations are seeing a boon when implementing AV over IP technology, and integrators are finding happy customers when installing AV over IP. In this webinar, you'll learn exactly why you need AV over IP.
After attending this free webinar from Commercial Integrator and TechDecisions you'll understand what you need – and everything you can do – to ensure you get the best UC services for your organization working together.