Enrique Iglesias Injured By Freak Drone Accident During Live Performance
Singer badly sliced his fingers after reaching up to grab a drone on stage during his recent tour in Mexico.>
While performing his Sex and Love tour to a 12,00-strong crowd in Tijuana, Mexico, Enrique Iglesias accidentally sliced his hand on stage when reaching out to grab a drone that was filming the show.
"During the show a drone is used to get crowd shots and some nights Enrique grabs the drone to give the audience a point of view shot," says his publicist Joe Bonilla.
"Something went wrong and he had an accident."
Brave Enough? You Could Win a Drone at InfoComm 2015
Enrique saw out the rest of the show, albeit with a very bloody hand and shirt, staying on stage for a further 30 minutes before being taken to the airport where he was met by an ambulance.
Watch it happen.
"Another example of his professionalism!" says Bonilla.
He then flew direct to Los Angeles to see a specialist. Videos and images taken at the concert show the singer reacting after grabbing the drone, quickly throwing it to the floor after being cut.
Moral of the story? Drones are serious gadgets. When you win one at the Commercial Integrator booth at InfoComm, don't leave it around where Enrique can get his hands on it.
More Drone News:
Drones to Take Off at InfoComm 2015
Stampede Appoints New Product Manager for Drones
UPDATE: Iglesias' injuries are worse than initially thought. The pop star suffered a fracture that needed to be corrected in addition to the reconstructive surgery, according to Yahoo News. He will need several additional weeks to recover.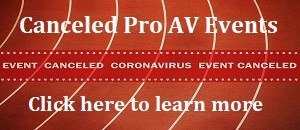 Take Our Latest Quiz
Recommended For You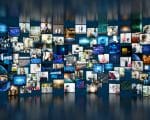 Organizations are seeing a boon when implementing AV over IP technology, and integrators are finding happy customers when installing AV over IP. In this webinar, you'll learn exactly why you need AV over IP.
The one-hour webinar will discuss the basics of fiber cable, as well as how its bandwidth capabilities support today's and tomorrow's AV formats, and guidelines for specifying and installing fiber products.
DON'T MISS A STORY Want
FREE

Unlimited Access Every Day?
Create your free account:
×
---
By registering to become part of the Commercial Integrator community of readers, you gain FREE access to all of our articles and help our editors customize your experience. By giving us your email you understand that you may receive commercial email communications from Commercial Integrator (Emerald X, LLC).
---
Already
Signed Up?