McDonald's Rolls Out Touchscreen Menu Kiosks
Create Your Taste kiosk in New York part of effort to attract younger customers after lengthy sales struggle.
Photos & Slideshow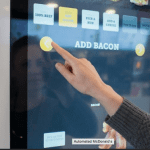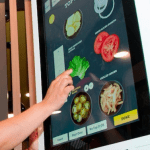 ---
Could Burger King have a lawsuit on its hands for its arch enemy in burger-making now that McDonald's is allowing customers to have it their way?
More than three years after rolling out the technology in 7,000 European locations, McDonald's unveiled its first Create Your Taste customizable menu kiosk in New York in early August.
The move is part of an effort by the struggling fast-food giant to turn around 11 straight quarters of declining sales and an attempt to appeal largely to younger customers, who enjoy choosing their own toppings and sauces at franchises such as Chipotle and Panera Bread.
Customers at the McDonald's at Third Avenue and 58th Street use giant iPad-like kiosks to choose from nine new burger toppings, including jalapeños and caramelized onions, and seven sauces, including spicy mayo, creamy garlic and classic Big Mac sauce.
Allen and Cort Norman, the franchise's married owners, told the New York Post "younger customers have been taking to the kiosks — tested in the store since July 30 — as if that's the way business has always been done."
The Create Your Taste kiosks also feature some healthier topping options that have become all the rage with some customers, including preservative-free guacamole, fresh tomatoes and spicy mayo. We'll see how these changes affect McDonald's sales. At least they're not bringing back the McLean Deluxe.