Suburban Cincinnati Town Hall Gets Control of New AV System
Xantech processor integrated with Xantech control module turns mobile devices into AV remote controls.
When Mark Apple of New Media Frontiers LLC was commissioned to upgrade the AV system in Colerain Township's council chamber in suburban Cincinnati, it didn't take him long to determine the ideal solution for the single-room project.
"We've been working with the Colerain Township local government for the last 15 years and, any time you partner with the public sector, budget is going to be an important consideration," says Apple. "However, an affordable solution doesn't require the sacrifice of AV control functionality and this installation is proof positive of this reality."
Apple replaced the council chamber's outdated analog routers and switchers with a sophisticated digital system. He used an HD audio and conferencing system – comprised of a ClearOne PRO 880TA audio processor, ClearOne PRO 8i audio input/output mixer and Intelix DIGI P122 digital A/V matrix switch integrated with eight Intelix DIGI HD60SR HDMI over Cat5e transceivers—to clearly and evenly distribute high-quality audio throughout the 75-person space.
Epson 1945W 16:9 projector and screen and 15 individual tabletop microphones, are operated through a
Xantech
control system comprised of one Xantech XLIP800 processor/controller and one Xantech IPRS232 serial-over-IP control module.
"All of the AV equipment within the council chamber can be controlled from anywhere in the room, by any iOS or Android smartphone, tablet, or laptop," says Apple.
Users access a customized dashboard by entering the IP address and password to the Xantech XLIP800. This simple process provides them with complete control over the room's audio, video, projector screen and individual microphones, says Apple.
Like many government spaces, the Colerain Township Council Chamber is a multi-purpose space, often utilized by different crowds every day of the week. That meant keeping the system simple was a paramount concern, says Apple.
"The local police and fire departments, school board, town government, and even the general public regularly utilize the council chamber," he says, noting the system is "intuitive enough to be used by just about anyone."
If you enjoyed this article and want to receive more valuable industry content like this, click here to sign up for our digital newsletters!
Take Our Latest Quiz
Recommended For You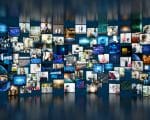 Organizations are seeing a boon when implementing AV over IP technology, and integrators are finding happy customers when installing AV over IP. In this webinar, you'll learn exactly why you need AV over IP.
After attending this free webinar from Commercial Integrator and TechDecisions you'll understand what you need – and everything you can do – to ensure you get the best UC services for your organization working together.