Technology On Demand: The 3-Person Firm That Probably Does More Than Yours
Technology On Demand's three-person staff does programming, integration, managed services & sometimes even more than that.
Leave a Comment
How does a three-person company continue to thrive in its 22nd year and expand its reach around the world?  
For Technology On Demand of Yorktown Heights, N.Y., it comes down to a few key things: honesty, sticking to its core principles—and, oh yeah, managed services. 
You can't call the company chief technologist Ed Mana started in 1999 a typical integrator. In fact, you can't call them a typical anything. And maybe that's been part of their success too.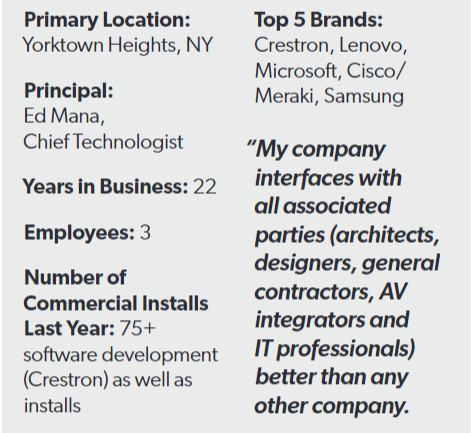 "We're kind of like the glue," says Mana, a Crestron Diamond-level master programmer who teaches courses at the annual Crestron Masters event.
"We're in the middle of everything." 
Technology On Demand offers some traditional IT services, some AV integration for what Mana calls its "VIP clients," Crestron control systems programming, traditional managed services for both IT and AV and some lighting and shading. 
The trio behind the brand do a lot of things their competitors don't and— maybe just as importantly—don't do a lot of things those same competitors would. Perhaps most strikingly, that sometimes means saying no to big jobs. 
"We live and die by the schedule," says Mana. "If we don't get the info we need, we pull people off the schedule and they don't like that. 
"If we can juggle stuff around, I'm willing to do that, but if we absolutely can't, I'm upfront with them about that," he says. 
The Technology On Demand Difference
Mana bristles at those who offer unreliable solutions because it makes everyone in the industry look bad. 
"A lot of companies will sell the solution and not deliver on it," he says. "If someone goes somewhere else and has a better experience, that's teaching me. No matter what the industry, everybody sucks. We just happen to suck a little bit less." 
Mana's blunt, straightforward and honest approach isn't one that costs him a lot of business either. He remembers only one client from 2019 who decided not to see a proposal through to completion and not work with the company again. 
"I'll take on projects for success," he says. 
"Our client isn't typically a one-hit wonder. The business relationship is like dating. You're either going to get along and have a long relationship or you're not. Also, when I'm looking at clients and vendors, I think about whether I'd invite them to Sunday dinner with my family. 
"The business of doing business is what a lot of these AV guys and girls don't have. We try our best to conform to the client," says Mana.  
"We specialize in control systems and the IT/AV network. That's been our niche and we focused on that area because it's what we know," he says. "One of my management professors in college used the phrase, 'There's riches in niches.' 
"Since we work well with many different participants in a job, it helps in many ways," says Mana, noting his client list includes a few celebrities. 
Among those longtime clients in Technology On Demand's portfolio is Custom Communication Systems. Owner Mark Figueroa started working with the company 10 years ago when looking for a Crestron programmer. 
"We work with them on every project," says Figueroa, noting that means about once a week, all in the corporate vertical market. "They were willing to work with us on customizing solutions on a very granular level. 
"We're able to give them a scope of work and work with them to make it work. They're willing to work with us at a level other programmers weren't. They do their best to be responsive—and they've never let me down. They try to manage my expectations so I can manage my customers' expectations," he says. 
Building a Successful Business
Mana graduated from New York University Polytechnic School of Engineering in 1990 and got his first taste of integrating and overseeing technology systems while he was there. 
"The college had a lot of technology but didn't have anyone to run it, so they created a position and offered it to me," he says. Mana later worked at Ace Audio Visual for the vendor he had used at his alma mater.   
He joined Duracom as a control systems programmer in 1997 and started Technology On Demand in 1999. 
"Twenty-two years later, we're still thriving," says Mana. He understands his place in the systems integration world.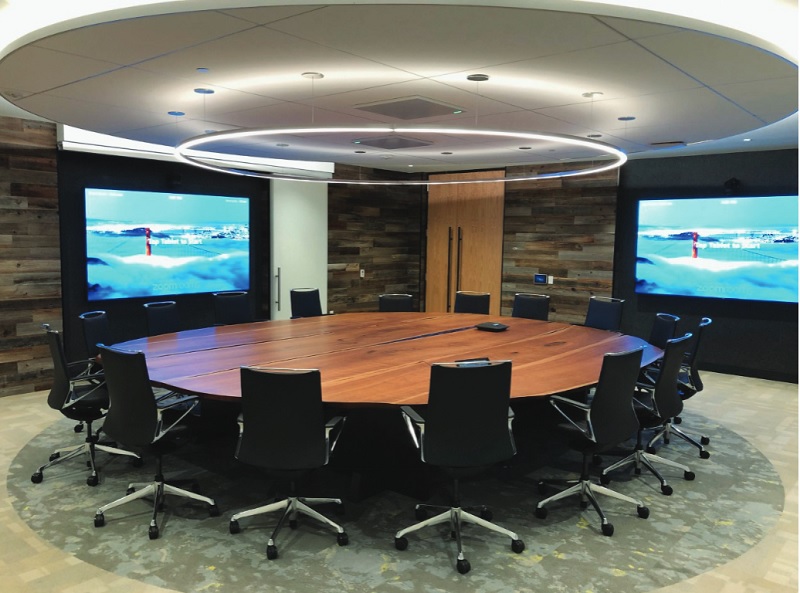 "We're a small part of the big picture," he says.
"I could write a program that did everything it was supposed to do—control the pieces of gear and look good and function well—but if the install was done poorly, it didn't matter. 
"If the design was bad and the equipment didn't interact the way the customer expected, the system was bad. If the end user was not part of the process to get the system programmed and installed, the system failed," says Mana.  
"There's a very big difference in my opinion between 'done' and 'done done.' We like things 'done done,'" he says. 
Technology On Demand offers a lifetime warranty on its programming and will fix any issue related to that remotely at their cost, says Mana. The company has established a global footprint and Mana recently attended ISE 2020. 
"[We'll do work] pretty much anywhere we have a client base that will support us," he says. "Even just going there and showing them what our game plan is and that everything will be consistent across every office is helpful." 
Mana didn't plan to get into AV integration, but he's not intimidated by it either. 
"They couldn't understand how to monitor stuff or why they had to monitor stuff," he says. "We took IT tools and moved them into the AV realm. AV integrators didn't always have that skill, so we offered it to them." 
Technology On Demand won't take any IT work without a managed services component and the team often serves as a managed services provider for AV integrators.   
"It scales so nicely," says Mana. "You don't have to have anyone roll a truck. AV is a much harder sell, but I also think it's being sold incorrectly. It's a tough sell until you see it work.  
"What we try to do is educate. If another part of the puzzle breaks down as we're trying to complete a project, we all look bad," he says. 
Keeping Everything Simple
One of the chief complaints Mana often hears about Technology On Demand's competitors is that they make it hard to do business with them. 
"I started Technology On Demand on two guiding principles: Make it easy to do business with us and make it even easier to give us money," he says. That includes the recent decision to text with customers when they demand it. 
"Not everyone communicates the same way and we need to be efficient in receiving that info and disseminating it. We don't want to beat up the person supplying it because it's not in a format that's good for us," says Mana. 
As for getting paid, Mana still remembers some customers who wanted to pay for their work with cash—and some who wanted to pay by credit card before Technology On Demand had that capability. 
"We're primarily viewed as a subcontractor, so we were not set up to receive credit card payments," he says. "However, we were asked if we received payment by credit card. 'You bet!' was our answer. 
"Within an hour, we were set up with a QuickBooks merchant account," says Mana. "If we're producing a work product everyone is happy with, it shouldn't be a problem paying us."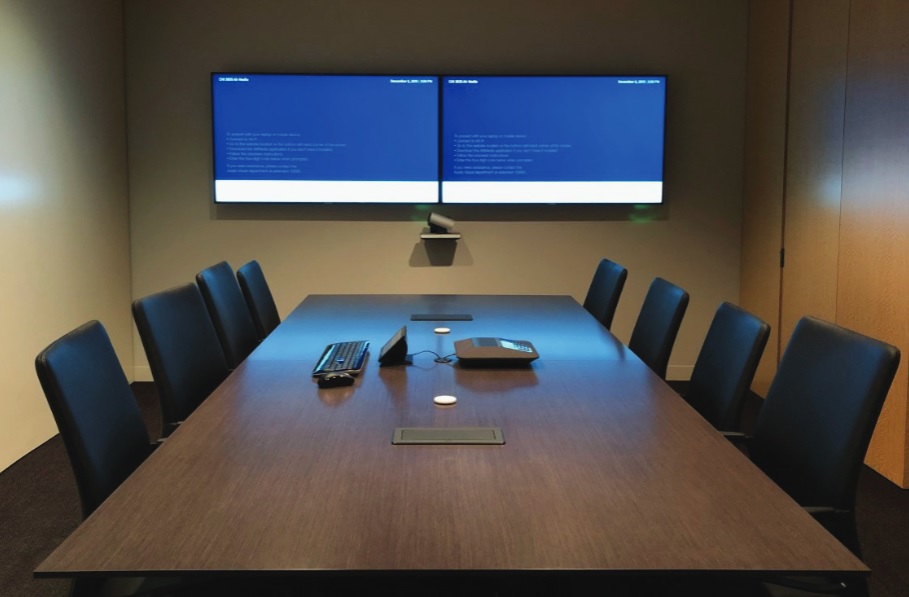 Mana sees himself and his company as a conduit between people with AV and IT skills. 
"The AV guy will put in a switch or a router and think he's an IT company and IT guy will hang a display and now, all of a sudden, he thinks he's an AV integrator," he says. 
"It's just not that simple. There are many different things in between. We try to take any info they provide us and make it meaningful so we don't have to force them into something they're not capable of or are unwilling to do," says Mana.  
Curiosity is another strength for Mana in building Technology On Demand. 
"We always ask questions that aren't necessarily related to us because often it leads to new business and it shows them we're looking out for everything and not just our thing," he says. 
"Too many times I've seen someone say, 'that's not my problem.' Nothing is ever a problem until it's a problem. It's about getting ahead of it. Because we show expertise, they want to come to us," says Mana. 
Mana has been known to turn down his fair share of opportunities. 
"We don't take any project that comes our way," he says. "We vet them to make sure they fit our skill set." 
Looking Ahead 
Mana points to IoT security and network security in relation to AV installations as "a big challenge for us and everyone else.  
"We are constantly training and designing standard operating procedures to ensure the systems we work on are secure," he says. A lot of people think that because something is on a closed network, they don't have any exposure." 
Mana says he hopes Technology On Demand will continue to grow to meet the demands of even more clients and will continue its focus on service and learning. 
"For integrators, their way of learning about a product is to be on the job with it," he says. "Being at the job site is like being on the playing field. You don't create the playbook while you're on the field. 
"The least successful projects I see are when they're using gear they've never installed before," says Mana, who advises integrators not to always chase the shiny new object to impress a client. It just might backfire, he says. 
"Stay with what you know," says Mana. "These guys try to go into the latest and greatest because it's cool. I find the coolest system ever is the one that works every single time and doesn't break down." 
Mana is surprised when he sees business owners who don't know how to run their businesses—but he says that probably comes from the fact they were never trained to do so.  
Read Next: The Service Desk: Basics of Selling Managed Services
"A lot of integrators aren't using professional software," he says. A lot of how we're able to maintain the client base with three people is relating to professional services automation tools." 
Despite his Crestron Diamod status, Mana knows there's more to doing a good job than how many acronyms you have after your name. 
"Having someone with every certification and no field knowledge isn't helpful," he says. 
Mana expects Technology On Demand to continue to grow and find new work for a simple reason: he never stops asking questions he thinks will help him better understand his clients and vice versa. 
"I'm always trying to understand why clients are motivated in certain directions," he says.