The Service Desk: Basics of Selling Managed Services
Cyberthreats make it more important for integrators to stay in constant comms with clients & networked systems. Selling managed services will help.
Leave a Comment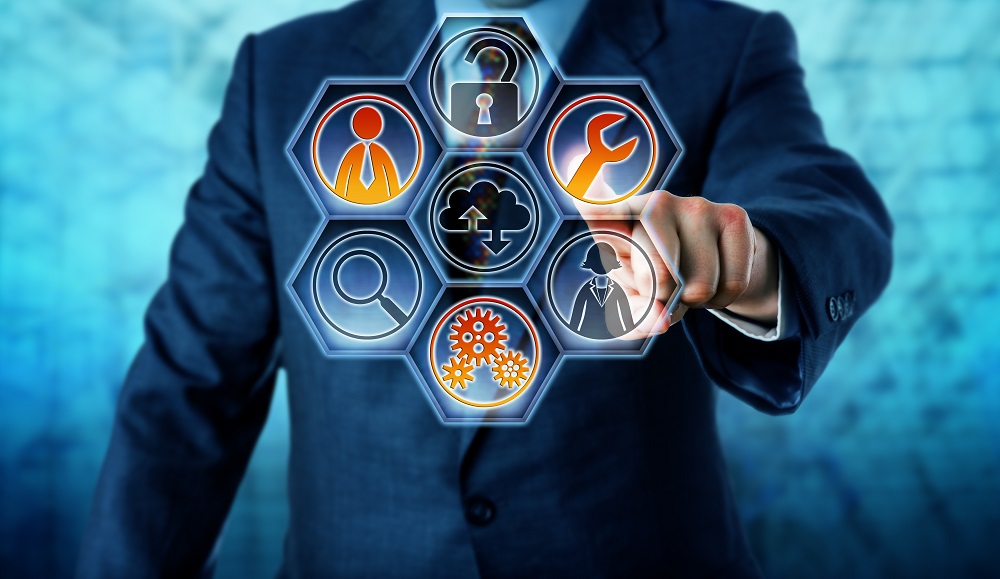 The integration world has gone through many changes in the 21st century. Break-fix has been the dominant business model for IT and AV businesses alike; however, developments of various threats in the last decade have steered the ship in a new direction: selling managed services.
The reactive nature of break-fix is no longer suited for the new world of ransomware, phishing emails, password leaks, and others. For some small businesses, the change to a monthly managed service contract is logical.
A more proactive approach is necessary to protect their networks from modern threats.
A good portion of small businesses, however, have shown resistance to change.
There are common arguments against managed services that are brought up regardless of geography:
"Break-fix has worked for us; I don't see a need to change it."
"These breaches are happening to the big businesses; we'll fly under the radar."
In order to sell managed services to either clients or prospects, the most important tool in your box is education.
If you're not knowledgeable about the latest developments in cybercrime, BC/DR, or best practices, then how can you expect to sell managed services, let alone protect those you onboard?
Learn and absorb all the information you can from industry experts, business events, and former cybercriminals. If your business is in the U.S., learn about your state's laws on cybersecurity.
For example, the New York SHIELD act applies to all businesses who hold private information of New York residents, regardless of your business' location.
Education is the Ultimate Weapon
Reading about breaches that happen to large corporations can help you educate clients and prospects about the frequency of these events, but you should focus on the small business impact.
Nearly half of all ransomware events happen to small businesses, so concentrating on the big fish in discussions may work against you.
Some IT firms may think it's best to hire a salesperson to handle these interactions, as it may be tough to juggle all the aspects of running a small business as well as marketing and sales.
Where many businesses fail is setting up sales processes and properly training who they hire.
You can have the best salesperson in the world, but if they don't have the necessary tools needed to succeed, you won't receive a return on investment.
Not all salespeople are created alike. Certain excel at closing, others prospecting and funnel creation, and others at presentations and handling objections. Finding the right chemistry between you and your initial salesperson is key.
They should excel at where you struggle, and as you grow your business, you can hire more salespeople to fill those skill gaps.
Listen: How AV Sales Reps Can Earn Your Firm More Service Contracts: Episode 74 of AV+
When everything is in place and you're designing managed service proposals, there are two different philosophies to choose. One is to have a single plan that you offer to all prospects.
Even though there is a lack of choices, having only one to choose from makes it easier to not compromise your price and to weed out any clients that may not be a good fit.
The other option is to have two or three plans to choose from with varying products and services offered.
The main drawback is, should disaster strike with a client who chose a cheaper package, there is the possibility that they may place the blame on you, saying you didn't do enough to protect their business.
Should you have a prospect who wishes to go this route, it's almost mandatory that they sign a liability waiver that states that you offered solutions that would have provided better protection, but they decided to choose a different option.
If your firm is still on a break-fix model and you wish to transition to managed services, there are hurdles to jump through.
Protection from cyber threats is your first priority. Now more than ever cyber criminals are targeting MSPs. If they can crack into your MSP, they can hold all your clients hostage.
You should always practice what you preach, from BC/DR to MFA, and everything in between.
The future is certainly leaning towards selling managed services over break-fix. Monthly recurring revenue and relationship building will be key to growing your business in the new decade.
It's a lot to learn, but it's never too late!
If you enjoyed this article and want to receive more valuable industry content like this, click here to sign up for our digital newsletters!