3 Questions with Andrew Katsoufis of TPC Staffing
Commercial Integrator spoke with Andrew Katsoufis, CEO of TPC Staffing, about the company's new TempsAV platform and how it will help integration firms find the qualified labor they need to complete jobs and expand territory.
Leave a Comment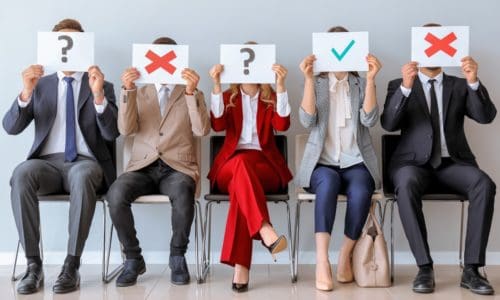 CI: What is TempsAV and what is it going to do for AV Pros?
AK: TempsAV is a first-of-its-kind intuitive platform that caters specifically to the growing temp labor sector of the Pro AV industry. For over ten years Top Prospect Consulting, LLC (the parent company who developed and launched TempsAV) has been at the forefront when it comes to providing talent to Pro AV Integrators, and a pioneer in providing local temp labor on a National scale.
So we've had plans to leverage our existing database of technicians for a long time. It's quite large and also very organized. The pandemic was definitely an accelerant for us to bring this to life quickly. The timing just felt exactly right.
The interface was designed with AV Techs in mind – we wanted it to be as user friendly and intuitive for them as possible. TempsAV allows technicians to easily upload their resume and create a profile in our database.
They'll also be able to engage with TempsAV from anywhere using their smartphones. That's a big deal. They can also choose to be notified in real time when suitable new opportunities become available for them.
Once a tech has created a profile with TempsAV, they'll be able to quickly and easily express interest in local opportunities, update us when they gain new experience or industry-relevant certifications, and most importantly they will have more opportunity available to them in the industry they love.
TempsAV was designed specifically with temp labor in mind, so that simplifies things a lot for AV Pros. They know exactly why they want to create a profile and be a part of our platform.
CI: How will TempsAV benefit integrators and the AV industry as a whole?
AK: This is the part that excites us the most. We know that one of the real challenges, if not the single greatest challenge in our industry, is labor.
More specifically the ability for integrators to trust the process when it comes to project-based labor. One of our goals with TempsAV is to take a big leap toward making temp labor into a science rather than an unpredictable "art".
TempsAV will allow our in house team of specialized field coordinators to be way more efficient. It's going to help them immensely because the data we collect will allow them to make better decisions when pairing technicians to specific projects. We want TempsAV to
change the way our in house staff spends a good chunk of their time – we want them focusing more on actively managing techs throughout an entire project. We want everyone on our staff to act like Project Managers. Every single person. No matter what their title is.
Now they can spend way more time doing that because TempsAV streamlines so much for them by improving the data, and making it more accessible to them. So we think that will translate into happier techs, and happier integrators.
CI: What is your strategy for building TempsAV, and how can integrators be sure that the Techs are properly vetted?
AK: We never want to be finished building TempsAV. I'd call it a strategy for maintaining and growing TempsAV. This will be a living breathing organism that will continue to evolve based on the needs of our industry.
We want every single qualified technician in the Pro AV industry to be a part of our platform. We want their data. In return they'll get better access to available work that suits their skillset and location.
So we have aggressive plans in place to market to the AV Pros. Many of them already know us and are in our existing database – so we definitely had a great head start in building this thing out.
Right now our core focus is to continue adding the right techs to the platform – But we're also building some really cool features for the integrators that we think they'll be super excited about. Unlike anything that's ever been offered.
When it comes to enhanced vetting – the automation aspect of TempsAV allows our in–house teams to focus more on the important details, and continual management of techs.
In addition to that added automation there are safeguards built into TempsAV that will provide the integrators with more consistency in their labor when they work with us.
In order to complete their profile and become a part of TempsAV, techs are required to provide data that integrators will appreciate.
Examples include certifications that they may have, answering specific questions about their experience level, ability to use specific tools, cable termination skills, their ability to travel, and more.
On top of those added safeguards, our team will still continue to thoroughly screen and actively manage every single technician that is put to work.
It's important to understand that techs from TempsAV are still being actively managed by our in house team. So it is very different from a standard job board or matching service. It has the right balance of automation and active management.