Avocor Teams with Logitech to Deliver Collaboration Solution for Zoom Rooms
Avocor ALZ integrated systems for Zoom meetings in focus rooms, executive offices, huddle rooms and small meeting spaces.
Leave a Comment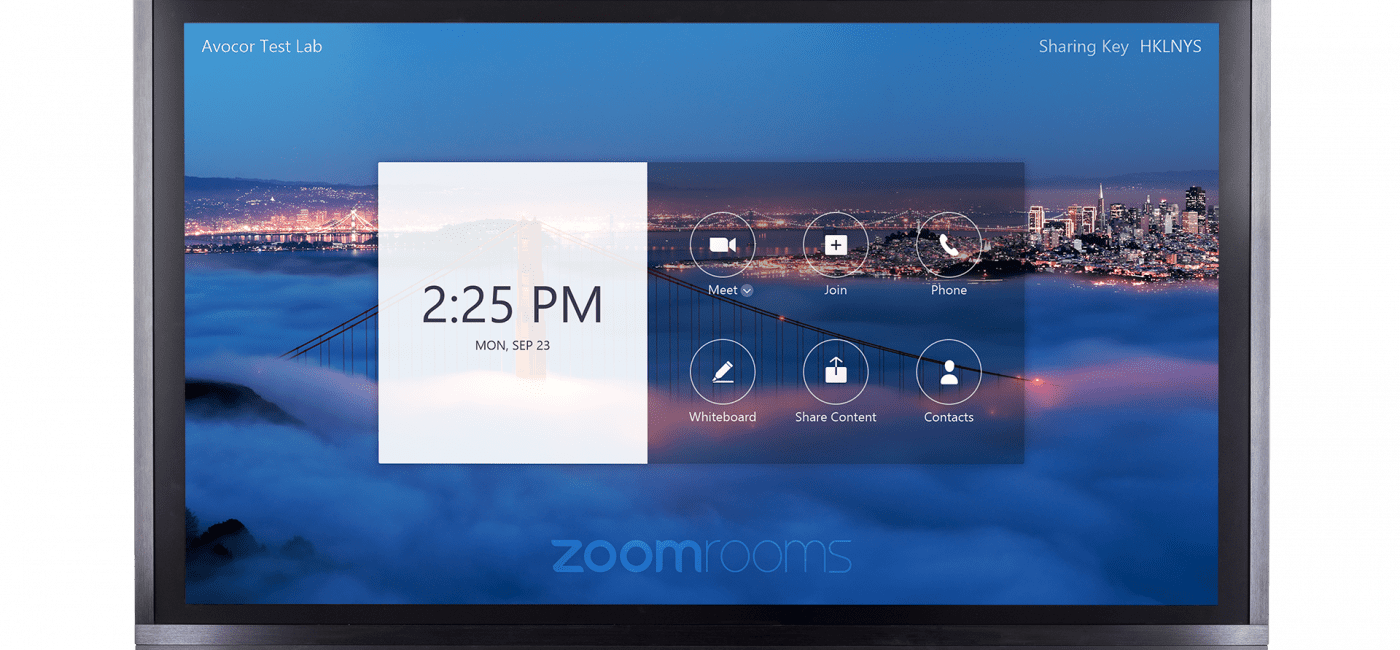 Avocor has joined forces with Logitech to deliver an integrated Zoom Rooms for Touch solution comprised of both companies' collaboration technology.
The Avocor ALZ systems, which comes in three sizes and is available in two performance options, deliver "completely frictionless communication to connect teams all over the world and enable them to get more done," according to the joint announcement.
ALZ systems allow users to share and co-annotate across desktops, mobile and Zoom Rooms and combine Logitech MeetUp with an Avocor display and Zoom-ready Avocor Open Pluggable Specification (OPS) Windows-10 Intel i7.
The ALZ includes front-facing audio through MeetUp to enable clear speech, while Logitech MeetUp features a 4K camera with an extra-wide field of view and motorized pan/tilt lens to provide 160 degrees of total room coverage.
RightSight auto-framing automatically moves the lens and zooms up to 5x to frame everyone in the room.
More About Avocor ALZ Systems
The Avocor ALZ line includes two performance options: 65-, 75- and 86-inch value-priced IR options and 65-, 75- and 86-inch InGlass premium options. Both the IR and InGlass options feature 4K resolution, superior inking and pixel-precise touch.
Both the IR and InGlass Avocor ALZ options start with slightly textured firm glass that makes writing and annotating seamless and precise. The screen is also anti-glare, so it can be added to virtually any room or space without concern of lighting impact and is resistant to fingerprints.
Avocor ALZ displays are 4K at 60Hz, are paired with a hard-tip stylus and are backed a three-year warranty.
"Avocor shares Zoom and Logitech's philosophy to make powerful collaboration frictionless. Logitech is also a legend in video conferencing, so we jumped at the chance to create a new approach to Zoom Rooms for Touch solutions with them," said Avocor CEO Scott Hix in the joint announcement.
"We have created six cost-effective and complete Zoom Rooms for Touch systems that help companies of every size and scale work and collaborate more efficiently, with zero compromise," he said.
The Avocor ALZ includes a custom mount that secures Logitech MeetUp to the top of the display with three screws. The system runs off one wall outlet.
"Teaming up with Avocor extends our capabilities into Zoom Rooms for Touch solutions with the integration of MeetUp product into the Avocor ALZ family," said Scott Wharton, VP and general manager of Logitech Video Collaboration.
"We are glad to see…Avocor and Logitech working together to increase the options available to our mutual customers," said Oded Gal, chief product officer at Zoom Video Communications.
The Avocor ALZ systems start at $6,999 MSRP and are available to order now in North America, Australia/New Zealand and EMEA and will ship later this year.
If you enjoyed this article and want to receive more valuable industry content like this, click here to sign up for our digital newsletters!