AVer Partners with Sennheiser to Transform Video & Audio Collaboration
Sennheiser microphones combine with AVer Pro AV cameras for voice tracking for an enhanced collaboration and video presentation experience.
Leave a Comment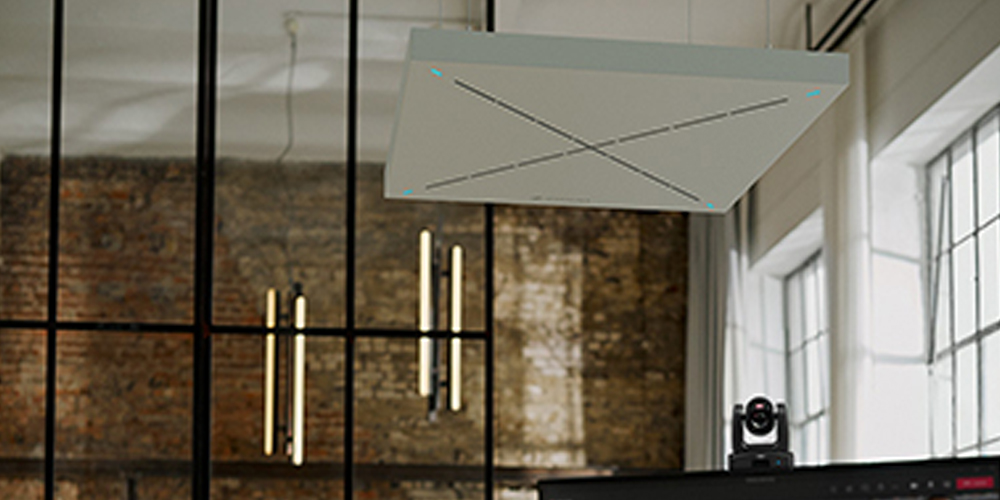 AVer Information Inc. USA, a provider of video collaboration and education technology solutions, announced a technology partnership with Sennheiser. The combination of Sennheiser's TeamConnect Ceiling 2 microphone with AVer Pro AV auto tracking and PTZ series cameras, and AVer PTZ Link software will add voice tracking functionality for an enhanced collaboration and video presentation experience.
AVer PTZ Link is an app for Windows and Mac that delivers voice-based camera tracking technology. By using PTZ Link and Sennheiser's TeamConnect Ceiling 2 ceiling array microphone, any AVer Pro AV camera can automatically switch focus between different speakers.
The TeamConnect Ceiling 2 is a ceiling microphone with patented automatic dynamic beamforming technology and offers levels of control with both a priority zone for consistent audio pick-up and exclusion zones for eliminating noise sources within a room. PTZ Link features IP-based control for integration to both cameras and microphones, with no programming required. The software is free and can be downloaded from the AVer website.
Read: Why You Should Be Looking At Voice Lift Technology Now More Than Ever
With the PTZ Link software loaded on a computer, integrators can easily direct the software to link multiple microphones and AVer PTZ cameras.  A slight time delay can also be set for the PTZ camera so that it will only pan/tilt once there is a permanent audio signal.
The system can also be programmed to default to a preset if audio is not being detected after an extended period, making automation much easier. With automated and smooth camera panning, this solution is ideal for conferences, training courses, classrooms, and lecture halls. For example, in a lecture hall with a multi-camera setup, the speaker can be tracked by an AVer Auto Tracking model camera while other participants are captured with a second PTZ camera when they speak using audio-based tracking.
"The Sennheiser TeamConnect Ceiling 2 is transforming video collaboration experiences by making it easier than ever to use dynamic beamforming technology to track who is speaking and relay that position information to the AVer camera," said Charlie Jones, Global Alliance & Partnership Manager at Sennheiser in a statement. "We are excited to partner with AVer as the innovative AI in their Pro AV cameras, combined with our award-winning audio, ensures a high-quality meeting experience for every meeting participant regardless of location."
"Voice tracking has become a must-have feature in video collaboration meetings," said Andy Teoh, director of product marketing and OEM partnerships, AVer Information Inc., Americas, in a statement. "AVer's PTZ Link software, and the integration of our cameras with Sennheiser microphones allow us to offer transformational video and audio experiences for our customers and their audiences," Teoh said.
If you enjoyed this article and want to receive more valuable industry content like this, click here to sign up for our digital newsletters!