Cisco Announces AR Collaboration Platform, Devices, AI Features at WebexOne
Highlights include a new augmented reality experience via the Webex platform and new collaboration displays and devices for hybrid workers.
Leave a Comment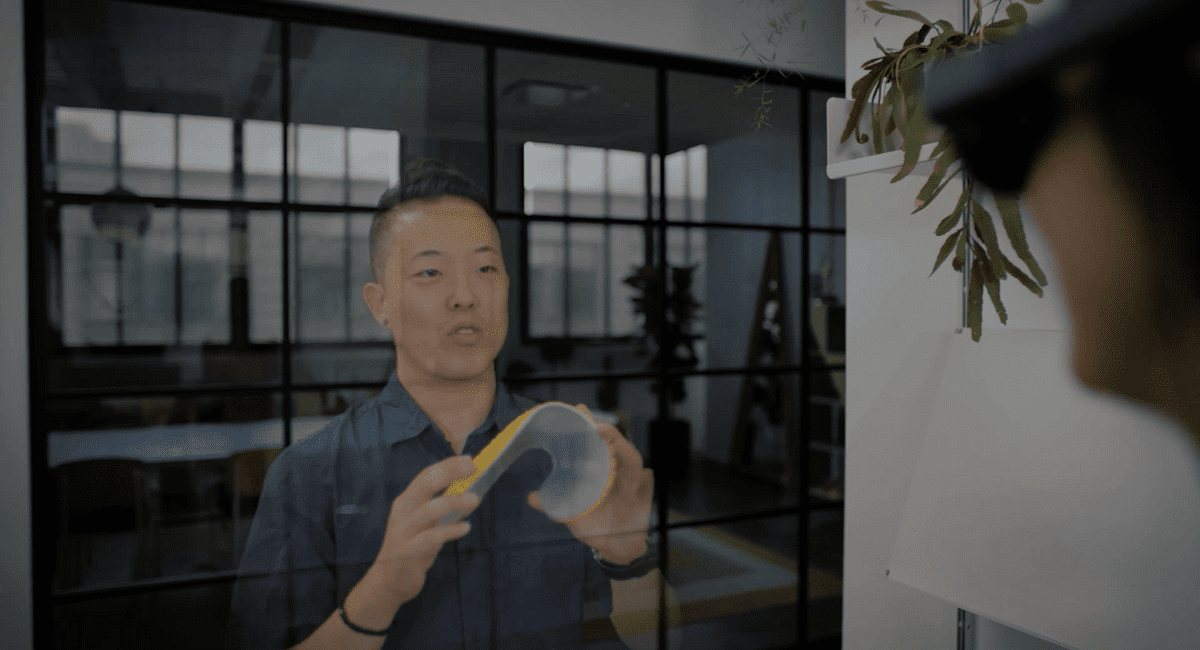 Cisco has announced several new Webex features this week, including new integrated devices, a new portable collaboration device, and a new augmented reality platform.
The announcements come during the company's WebexOne virtual event, after nearly two years of rapid innovation in the videoconferencing and collaboration sector that has made Zoom a household name and elevated other unified communication platforms like Microsoft Teams, Slack and Google Meet, along with Webex.
Like others in the collaboration space, the new features and products largely focus on hybrid work and making it easier for employees to connect internally and with customers – regardless of where they're logging on from.
Webex Hologram
Cisco is bringing augmented reality to video meetings with the launch of Webex Hologram, a new solution that combines the Webex platform and new features with immersive 3D holograms.
According to Cisco, this solution leverages augmented reality to close the gap between virtual an din-person collaboration, providing real-time photorealistic holographic experience to improve remote collaboration.
Hailed as a next-generation hybrid work product, Cisco calls Webex Hologram the industry's only real-time meeting solution that leverages AR headsets and Webex meeting functionality with 3D holograms.
In a press release, the company cited data from its Hybrid Work Index that found 64% of employees value remote work so much that 64% of them say the availability of remote work directly affects whether they stay at a job.
Jeetu Patel, executive vice president and general manager of Cisco Security and Collaboration, commented that Cisco has a responsibility to help digital workers participate equally regardless of where they are.
"Webex Hologram represents a large step toward our mission of delivering a delivering a work experience so seamless that there is no gap between virtual and in-person collaboration," Patel said.
Cisco says users of Webex Hologram can share physical and digital content. For example, an auto manufacturer can use the platform to interact with a physical prototype of a vehicle to examine and provide feedback on the design. Renderings and other digital content can also be shared on the platform.
The platform also provides for multi-dimensional support for multiple users, which enables remote participation from multiple users and gives each a multi-dimensional experience, according to Cisco.
The company says the platform is also headset agnostic and compatible with several industry-leading AR headsets, including Magic Leap and Microsoft HoloLens.
Webex Desk
Other Webex products announced include the new Webex Desk Mini, a 15.6-inch interactive 1080p display with a 64-degree camera and integrated speakers and microphone designed for hybrid workers. The Mini, along with the larger 24-inch Webex Desk, now come in multiple colors and start at $995 and $1,249, respectively.
AI camera, audio features
Cisco also announced a new People Focus camera feature, available in December, that is designed to provide better clarity and optimize visuals of in-room attendees and their facial gestures and body language.
Other camera intelligence features coming early next year are expected to improve the view of people in meeting rooms, including showing conference room participant sin induvial boxes on screens, regardless of meeting service used.
New audio intelligence features help remove background noise and isolate only the user's voice. However, the company early next year will release a feature that allows each person to be heard equally in group settings.
Webex Board, room scheduling
The company also announced a new Webex Board Pro, a collaboration display available in 55 inches and 75 inches, that comes with dual 4KI cameras, two active pen and more.
Cisco also announced a new room scheduling feature in the Webex App, new wellness features, and expanded interoperability with Google Meet, Microsoft Teams and coming soon, Zoom.
For more information, read this Cisco Webex blog.
If you enjoyed this article and want to receive more valuable industry content like this, click here to sign up for our digital newsletters!