Crestron Releases Hybrid Work Recommendations & Modern Work Readiness Score
To enhance the efficiency of remote work environments, Crestron is providing companies with a whitepaper and Modern Work Readiness Score.
Leave a Comment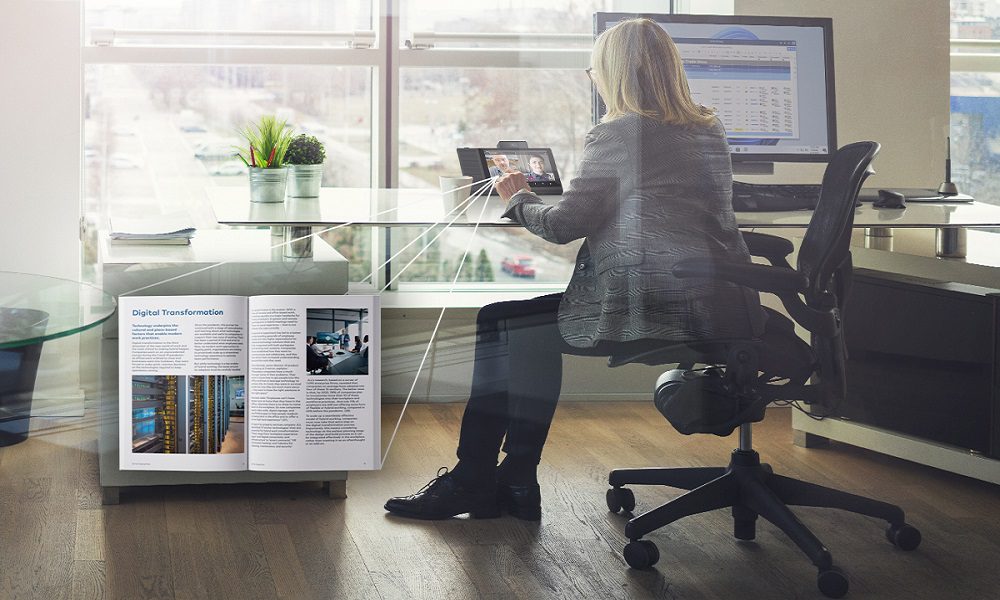 In a bid to help organizations assess their success with hybrid work, Crestron is offering a Modern Work Readiness Score and a new whitepaper that explores how modern work is evolving and how companies can improve their approach.
The whitepaper and assessment come just days after the conclusion of InfoComm 2023, where Crestron debuted several new products designed to support hybrid work environments, including the new Crestron Desk Q and Crestron Desk Touch for scheduling desk space, Crestron Flex Pods for tabletop wireless audio, and the all-in-one Crestron Videobar 70.
The Modern Work Readiness Survey essentially polls organizations on their hybrid work policies, their collaboration practices, their competence with and usage of with collaboration technologies, and other topics designed to gauge how effective the company is at supporting distributed work.
Alongside the survey, Crestron released its whitepaper on what companies need to do to be ready for hybrid work, entitled "At the Tipping Point: How Modern Work is Going Mainstream and Why Companies Need to Be Ready."
The Crestron document explores the events of the last three years and how the COVID-19 pandemic forced organizations to think differently about their workplace strategies, which began with remote work and then hybrid work as offices reopened with a more flexible approach as the pandemic began to subside.
According to Crestron's whitepaper, thoughtful hybrid work policies will help attract and retain talent now that hybrid and remote working have essentially become permanent models of modern work.
In addition, the whitepaper establishes foundational needs of a modern workforce, including the importance of both in-person and virtual collaboration, professional-grade audio and video quality to support meeting equity, and the flexibility to choose their workspace while maintaining an effective level of productivity and inclusivity.
"The report shows that with more spaces to consider, both in the office and at employees' homes, scalability must be part of the comprehensive strategy for every IT decision-maker," says Brad Hintze, Crestron's vice president of global marketing, in a statement. "Solutions that are easy to implement, locally and globally, foster a more seamless work environment and minimize friction."
Crestron's Recommendations for Hybrid Work and the Modern Office
Based on Crestron's research of organizations that report a higher level of preparedness for modern work, the whitepaper lays out several recommendations, paraphrased here:
Policy
A clear, unambiguous and balanced workplace policy that prioritizes flexibility
Building social and cultural capital in the workplace while focusing on mental health and diversity, equity, and inclusivity
A compassionate leadership style
Workplace Design
A sustainable workplace with a design that supports mental wellbeing
A workplace design that fosters innovation through collaborative settings
Places for individual work in addition to open collaboration spaces
A workplace designed to create memorable interactions when employees come to the office
Technologies
A range of video-enabled meeting rooms in different sizes that enable equitable meeting experiences for both in-office and remote workers
Apps and solutions designed to support the hybrid work model and help employees get the most out of the office when they come in
Using data on space utilization to make data-drive decisions about office changes and leveraging AI tools to help make office work more seamless
Another version of this article originally appeared on our sister-site CEPro on June 21, 2023. It has since been updated for Commercial Integrator's audience.
If you enjoyed this article and want to receive more valuable industry content like this, click here to sign up for our digital newsletters!