D&H Develops THREADcast, Launches Education Bundles and Creates Collaboration Tech Task Force
D&H creates content and solutions with Microsoft Teams, Dropbox, Intermedia and Ring Central to help MSPs help their clients through coronavirus outbreak.
Leave a Comment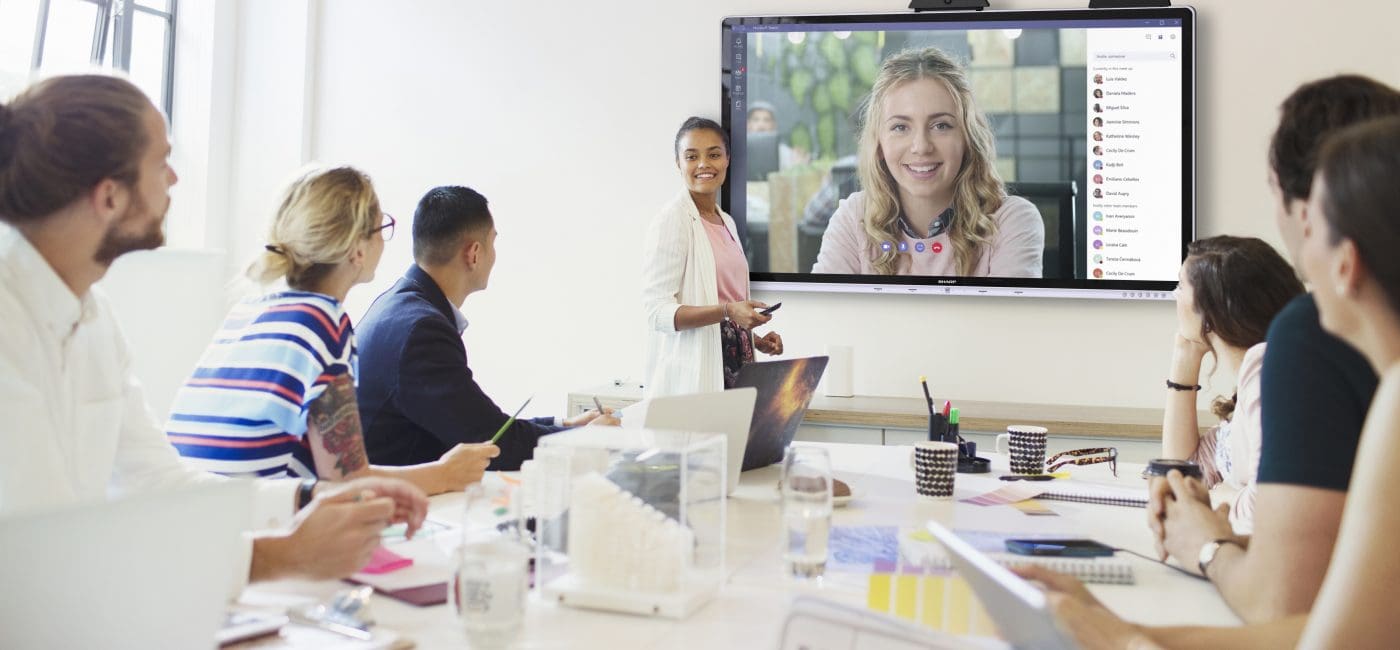 D&H Distributing has developed "multiple strategies to support its partners as they work to meet the influx of technology needs in the face of COVID-19," according to a company announcement.
This includes the establishment of a task force to "develop relevant solutions that will help end companies transition their employees to work-from-home environments, in addition to creating bundles for students and teachers to continue their educational instruction programs remotely."
"We're seeing high demand among our partners for collaborative technologies including hardware, software, cloud-based infrastructures, and services in order to quickly equip their customers for telecommuting," said Dan Schwab, co-president at D&H Distributing, in the company announcement.
"MSPs are working hard to meet this new demand, while dealing with the stresses of mitigating the virus in their own offices and personal lives. D&H is committed to providing the resources, solutions, and services that will help them accomplish this. Our teams have literally been available 24/7 for partners to help with product needs," he said in the announcement.
D&H has converted its staff to virtual work environments. Over a three-day period, the company outfitted 98 percent of its co-owner personnel to work from home. The distributor also pivoted its D&H THREAD technology conference to a virtual engagement.
The virtual offering, D&H THREADcast, will go live on March 26, the same day the physical event was originally scheduled. Sessions will focus on topics that are relevant during the COVID-19 social distancing period, including business continuity, UC/collaboration, cloud services and security.
D&H THREADcast has been designed to be conscious of partners' time in light of how their workloads and availability have changed, ensuring content is accessible, engaging, relevant, and specific to their needs. The THREADcast will be best live for real-time engagement, but partners will be able to view and participate on-demand at their convenience for weeks after.
"Our MSPs have been asked to keep the greater business community functional through the deployment of robust solutions, and that effort can only reduce the long-term economic effect of these events," said Schwab in the D&H announcement.
"We're proud of the invaluable role the channel has been called upon to play in helping to address the repercussions of this crisis, and we're dedicated to supporting them," he said.
How D&H Distributing is Helping Customers
D&H is working with manufacturers to increase availability of in-demand product categories, including laptops, mobile devices, displays, WiFi solutions, cloud-based storage and infrastructure, security, unified communications services, plus mobile peripherals and accessories.
The company has also built a task force to help create solutions integrating hardware, software, cloud, and DaaS (Device as a Services) licensing programs, to help MSPs acclimate their customers to remote workplace or instructional environments.
Through the new task force, D&H is building educational content for MSPs on business continuity and collaboration, incorporating solutions like Microsoft Teams, Dropbox, Intermedia and Ring Central.
This includes an existing business continuity Solutions Lab webcast, which is available on-demand.
D&H is also creating SMB product bundles to guide MSPs in the sale of collaboration solutions, which will incorporate mobile, cloud, and security solutions. This will include a remote student/teacher bundle and a telemedicine bundle.
The company is compiling a partner resource list outlining categories and vendors that can create turnkey solutions to help ease disruption in the marketplace. D&H is also finalizing an MSP/VAR checklist to help partners ask the right questions and compile comprehensive information for each project.
If you enjoyed this article and want to receive more valuable industry content like this, click here to sign up for our digital newsletters!