How to Evaluate Your Disaster Collaboration Plan
Now that people are returning to the office and other public spaces, it's important to have protocols in place to keep everyone safe post-pandemic.
Leave a Comment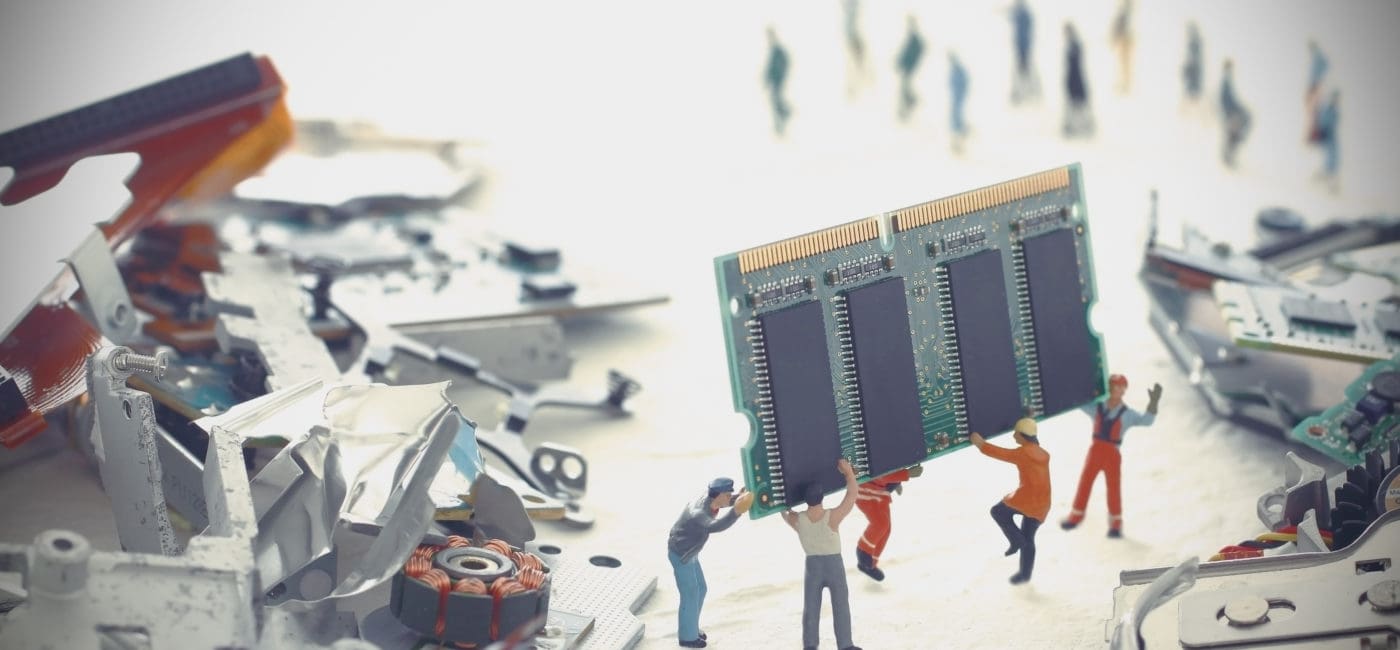 COVID-19 has highlighted that many of us were ill-prepared for a prolonged global disaster. Better accustomed to hurricanes, tornadoes, and other natural disasters, we had (fortunately) never experienced a crisis like this in our lifetimes.
Now that we have had to learn these lessons the hard way, how can we use this knowledge and experience to ensure we are better prepared in the future?
We can all agree that business continuity is the most important aspect in any crisis. As the world begins to return to "normal," we should take advantage of this opportunity to evaluate how we have managed, and how we can better prepare ourselves for the next crisis.
When evaluating how well your systems functioned during the crisis, here are a few questions with which to begin:
With many cloud services' free offers expiring shortly, are you prepared to pay the bill for continued service? Will this service improve your disaster response in the future, or can alternatives meet this need?
Now is the time to evaluate your options and anticipate how these will assist you in maintaining business continuity in a second wave of lockdowns, or a more traditional disaster.
While most applications have seen a spike in utilization, are there any applications with suspiciously low usage?
This may be pointing out your workforce has developed their own solutions or workarounds for your systems, causing security and intellectual property concerns.
Who are your most crucial users? Who should belong to Phase 2 or 3?
Rolling out emergency procedures can be time consuming, and you should prioritize when possible to ensure your business continues to be as capable as possible during interruption. While executives are a natural answer, your front-line client support should not be overlooked.
New product development, marketing, and even accounting should be considered for lower priority in your disaster collaboration plan.
Are your offices ready to handle users who have increased their adoption of video services?
Social distancing requirements may require a sustained uptick in video meeting adoption as some team members are in the office while others are at home. Additionally, some employees may be uncomfortable being in an enclosed space with others.
Evaluate your office to include any conference rooms or huddle spaces that could be equipped with video to keep up with increased demand. It is becoming much cheaper to outfit rooms with basic videoconferencing and content sharing technology.
Defined corporate standards should provide easy templates to quickly outfit these spaces.
Preparing Your Disaster Collaboration Plan
When evaluating your current response and working to refine future plans, there are a few other areas to consider that also impact business continuity:
Redundancy and Resilience
Luckily, the world has been moving to many cloud-based platforms in the past few years: between file storage and sharing, cloud video, and shared productivity apps, we are already in a much better place than we would have been even 10 years ago.
However, there are strings attached to that cloud: licensing, security, and the ability for end user devices to access these technologies are all limiting factors. Some areas to ensure you have covered:
Securing video meetings against intruders, with a passcode or other method
Your device must be secure – but it must also connect to a secure platform. Are the management platforms, manufacturer portals, and individual device logins secure against attack
Enabling Working from Anywhere
In the past, we have joked about working from our backyard hammock, the beach, or a boat. For these uncommon occurrences, the low-res webcam built into laptops, or those headphones you got with your phone are perfectly adequate.
The recent scramble to acquire webcams, headsets, and other remote work enablement devices has proven the need for quality hardware. Luckily, these items will not just sit in dusty boxes – they can be utilized in-office as well, improving the user experience and promoting the adoption of video meetings.
Consider purchasing basic hardware for your employees as a hedge against potential second-wave quarantines and future disasters.
Manage It Remotely
Are there elements of your collaboration technology environment that you cannot manage remotely? How will you handle a situation where a fire, tornado, or other natural disaster compromises your server or office access?
While we have been relatively lucky lately that we can access our offices when required, this will not always be the case.
If you work in a corporate HQ that oversees and supports a company-wide technology environment, how will your satellite offices cope if HQ is gone?
Is your company planning on equipping multiple smaller offices, rather than one large office, to gain social distancing space?
Once again, a Disaster Collaboration Plan for redundancy and resiliency is needed. Systems such as AVI-SPL Symphony will allow you to monitor and control remote office technologies while enabling remote troubleshooting and meeting monitoring.
Utilize Your Trusted Advisor
One of the most important life skills – in AV, UCC, or any situation – is to know when we have reached the limits of our knowledge. Even experts consult with other experts, and it is always a good practice to check in with others to get a second opinion.
If you enjoyed this article and want to receive more valuable industry content like this, click here to sign up for our digital newsletters!