Logitech Sync New Features Help IT Manage Personal Collaboration Devices
Logitech Sync device management platform's new updates will support personal collaboration devices and streamline IT management.
Leave a Comment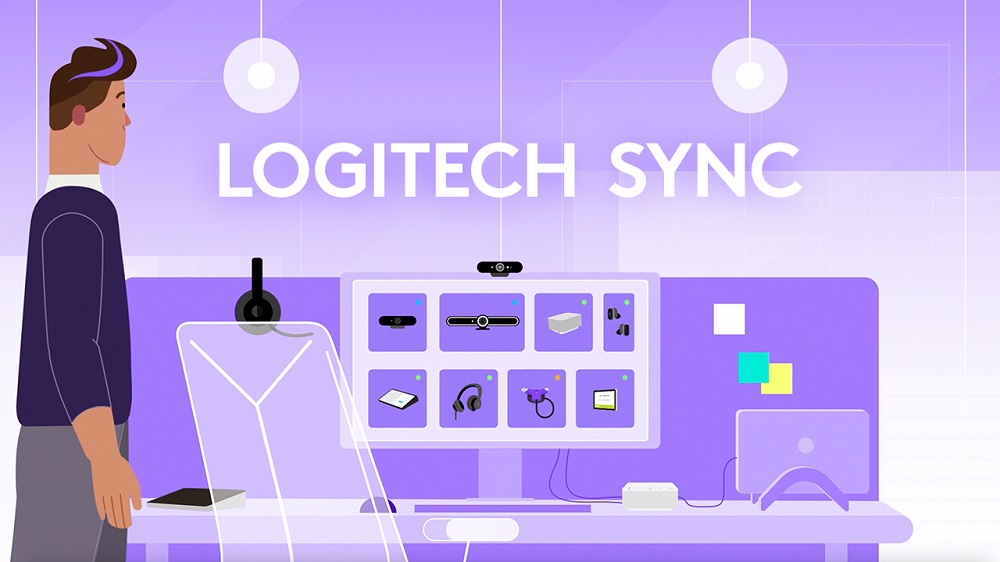 Logitech announced the release of an update to its Sync device management platform. The platform supports personal collaboration devices and streamlines IT management of conference rooms and workstations from a single cloud-based interface.
Per a statement, the company's Sync device management platform will now support devices such as webcams, headsets and docking stations. This will make it easier for IT professionals to manage their organization's remote work environments.
Sync provides a single web-based platform for IT managers to push firmware updates and enable new features to meeting rooms as well as personal collaboration devices. In doings so, it reduces potential issues before they turn into IT support tickets.
Features of Logitech Sync
The new features make it easy for IT to mass enroll their entire fleet of workstations with Logi Tune and gain visibility into device status. Users can also personalize their webcams and headsets with Logi Dock, Logitech says.
The company says Sync is also platform agnostic. Thus, it gives IT teams visibility into the status of devices across popular collaboration platforms including Microsoft Teams, Zoom and Google Meet.
In addition, Sync provides insights such as meeting room occupancy and other analytics to help IT managers make data-drive decisions on the office layout.
Scott Wharton, general manager and vice president of Logitech Video Collaboration, expands on the need for Logitech Sync. In a statement, he says that remote work and collaboration tools helped save the global economy. However, he adds that it also created issues in the IT department. Wharton cites tech professionals having limited visibility into remote workers' tech issues as the reason. He defines this as a "potential productivity crisis."
Wharton then adds, "Logitech Sync solves this critical problem by extending these views of what's happening in the office to the home (or anywhere else)." He also highlights that it provides a whole new frontier of insights and analytics to keep organizations humming and thriving.
Sync's new personal collaboration device management feature is available as a public beta globally and free for existing customers. Organizations can request early access to the phased rollout through the Sync Portal.
Logitech is a Switzerland-based company that designs and creates products for computing, gaming, video, streaming and other sectors. For previous coverage on the company, check out our site archives here.
A version of this article originally appeared on our sister site, My TechDecisions.