Videoconferencing and Collaboration Tools Are Great—but Not for Layoffs and Furloughs
There's something to be said for AV integrators and manufacturers using the technology they create and install, but they must remember the human element.
Leave a Comment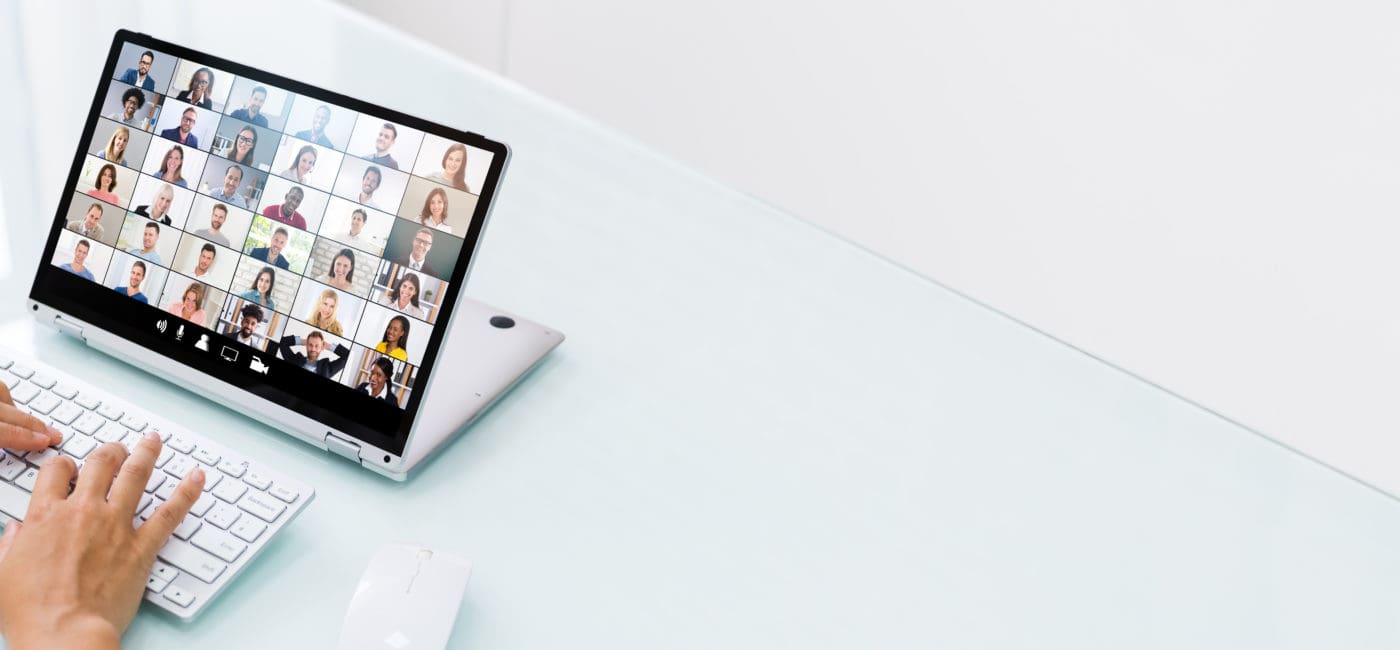 We've certainly written plenty in the last six-plus months about how videoconferencing and collaboration tools have helped myriad companies navigate the uncertain terrain that's come along with the ongoing spread of the coronavirus outbreak across the U.S. and around the world.
We've also covered the magnitude of the pandemic-driven furloughs and layoffs across the AV industry specifically and in the general population as well. What we haven't considered yet is how those two things could come together in a way that's really not a great look for business leaders.
There are probably plenty of examples of Zoom or other collaboration platforms being used to tell employees they're being furloughed or laid off rather than risking the health of the manager, the employee, the HR representative and possibly others to deliver the news in person.
Related: More Than Half of Survey Respondents Say They Miss Their Office Work Life
I don't know how most companies are handling this part of their business these days, but I sure hope they're steering clear of asking an employee to jump on a Zoom call so they can drop a career-altering bomb on them. The last thing anyone needs these days is more stress in their lives, after all.
Here's a report from ABC7 in Chicago on how one company handled its layoffs:
Experts say being laid off while working remotely is adding a new layer of stress for many people.

Nicolle Nordman was among a group of employees of WW, formally known as Weight Watchers, who was laid off this spring.

"The script said, you know, unfortunately, the COVID-19 has caused us to rethink our business, arrangement in our footprint in the community. And we have some jobs have been impacted by this unfortunately yours is one of them at the end of this call, you will no longer be an employee of Weight Watchers. And that was it. That was a three minute phone call. And just like that, just like that," she said.

"It was like we didn't matter, we weren't human," Phyllis Gilardoni said.

They say they understand that because of the pandemic video conferencing may have been the safest option. However, they all describe their layoffs as humiliating, cold, scripted and quick.

"It was muted, so we couldn't ask any questions. It was like, 'after this phone call you are done' and they hung up," said Jerylan Zacarese.

"Wow, I've just been fired but you can't talk to me. The word I use is very unprofessional," Lynn Allred added.
Just because technology is easy and convenient to use, that doesn't mean it's the perfect solution to every problem. Business leaders must remember they're dealing with people who are dealing with stress they've never felt before at work, home and when they think about going anywhere.
Nordman said she used WW to lose her weight then became an employee to help others.

She said she expected more of an explanation on the Zoom call from a company which promoted a culture of empathy.

"Every training that I'd ever been at, you know empathy. Empathy, empathy, and I just kept thinking. Where's the where's the empathy? Where's the, you know, where's the concern where's the thoughtfulness?" she said.

Clinical psychologist Elizabeth Lombardo said some of her patients who work for other companies, have had similar experiences.

"What I'm hearing that's very concerning are these group firings," she said. "So, employees being told to get on Zoom at a particular time. They may be put on mute, and they are told their job is no longer, they can't ask questions, they can't process it, it feels very dehumanizing. It's tough to be fired anyway, but in this way it causes a lot more distress."

Lombardo acknowledges video conferencing may be the only choice now, but said it should still be treated as a delicate process.

"So a lot of people are being let go on Zoom, and sometimes it's a one-on-one conversation just like it should be, where it would be in the 'real world' where you sit down, have a one-on-one conversation or maybe you have an HR person," Lombardo said.

WW said it offered employees the chance to speak one on one with a manager after the Zoom call. It also noted that the employees were paid for two weeks after they were let go.

In a statement, WW said, "The conversations were done in the best and most respectful way possible given the environment."
How are you handling these tough decisions with your employees? I know there's something to be said for using the technology you sell when you can, but there's also something to be said for treating employees with dignity, even in the toughest situations.
Those are the kinds of things people will talk about with their friends in the AV industry and beyond long after they're gone from your company.