Zoom Announces Next Evolution of Global Partner Program
The Zoom Up Partner Program expands benefits and introduces Zoom phone with native capabilities for resale partners.
Leave a Comment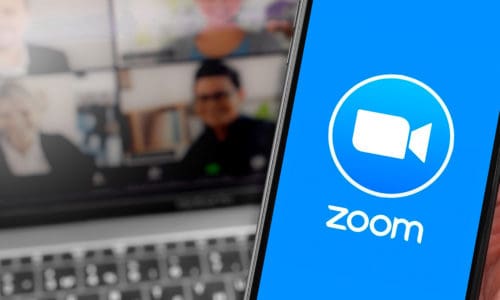 Zoom, the San Jose, Calif.-based video communications provider, launched a new evolution of its Zoom Up Partner Program, a more unified, holistic, global partner framework that makes it simple for partners to transact and grow their business with Zoom.
The Zoom Up Partner Program (Zoom Up) rewards partners for their continued investments in Zoom, introduces new ways to engage and leverage the Zoom Platform, and for the first time, offers the resale of Zoom Phone with Zoom calling plans for qualified partners in select countries.
Zoom Up incentivizes and empowers partners to gain further knowledge and expertise, expand their customer reach and differentiate their business by providing five key business benefits:
Key Business Benefits
Launch of Zoom Phone with Native Capabilities: Qualified partners in select countries will be able to sell the full suite of Zoom Phone licenses with Zoom calling plans, opening the opportunity for resale partners to offer the full Zoom Platform.
A Single and Simple Architecture: A unified, holistic framework enables further alignment and cohesiveness between Zoom and partners – such as resellers, carriers, distributors, ISV, Master Agents, referral partners, and more – by providing an easy-to-follow pathway that communicates requirements and benefits.
Rewards for Partner Investment: The redesigned program aligns partner rewards with the partner's level of investment in Zoom, incentivizing continued growth within Zoom's rich ecosystem of partner resources.
Expertise and Transformation: Zoom Up gives partners the opportunity to expand their Zoom skill sets through new competencies and accreditations. Zoom Up provides a roadmap of how partners can further develop their desired areas of expertise.
Marketing to Accelerate Partner Growth: The new Zoom Up Partner Program is also unlocking additional marketing benefits and resources for partners. From the Partner Demand Center for demand generation in any language, to additional marketing development funds for the highest levels of the Zoom Up Partner Program.
New Ways to Improve
Laura Padilla, head of global business development and channel at Zoom, says, "Our partners are fundamental to our growth and success at Zoom, which is why we are constantly evaluating new ways to improve and offer additional benefits to our partner ecosystem." Padilla continues, "Just as Zoom focuses on delivering happiness to our customers, we strive to deliver partner happiness, which is why I am extremely excited about the introduction of the Zoom Up Partner Program. The introduction of Zoom Up is the next phase in our continued evolution and demonstrates our commitment to joint success with our partners."
Eric Chanh, founder and chief of revenue and strategy at Cloud Warriors, says, "As a Zoom partner, we are expanding and investing more time and resources into Zoom as a result of the Zoom Up Partner Program… this framework provides us with the tools we need to be successful."
Integration firms interested in becoming a Zoom Partner should visit partner.zoom.us or reach out to partner-success@zoom.us.
If you enjoyed this article and want to receive more valuable industry content like this, click here to sign up for our digital newsletters!