Crestron Flex Showcases a New Level of Integration with Microsoft Teams at Enterprise Connect 2019
Crestron Flex represents a 'solution that provides the simplicity, the quality and the support IT decision-makers are looking for in a UC solution.'
Leave a Comment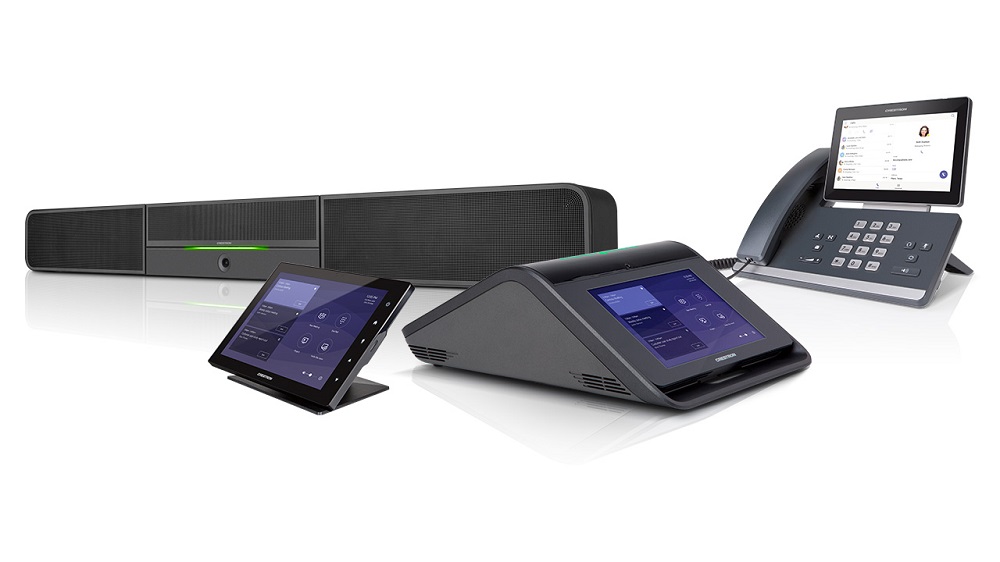 Crestron, the 2018 Microsoft Global Partner of the Year for Internet of Things, will showcase Crestron Flex Unified Communications portfolio of solutions at Enterprise Connect in Orlando this week (booth #527).
Crestron has been a partner through every generation of Microsoft Room System, and Crestron Flex is the latest collaboration, "answering the need for one solution, one partner and one platform that supports Microsoft Teams," according to the company announcement.
Crestron will demonstrate:
Microsoft Teams for every space: Crestron Flex natively supports Microsoft Teams on every device, everywhere in the workspace
Engineering innovation: A preview of the future of desktop unified communications, the new Crestron Flex P250, brings the power of video to the P-Series of desktop devices in a premium design. Delivering the ultimate Microsoft Teams experience, this new device is the result of a close collaboration between Microsoft and Crestron.
Smart Building Ecosystem: Crestron Flex provides enterprises with the flexibility to integrate room scheduling, digital signage, advanced space analytics, audio, video, and a full range of building management systems on one platform.
Cloud Management: Hosted on the Microsoft Azure platform, Crestron XiO Cloud is IoT software to deploy, monitor, manage, and evolve every Crestron device from a single dashboard.
Crestron is now shipping its complete portfolio of Crestron Flex Unified Communications & Collaboration solutions.
Crestron Flex "clears the way to more productive, stress-free days by providing a simple, consistent user experience in all the places people work and meet, from desks to boardrooms," according to the company press release.
Crestron Flex solutions "come in several forms, but all deliver the same experience, regardless of the space in which they're deployed," according to a company press release: the P100 Series, B100 Series, M100 Series, C100 Series and XiO Cloud platform.
Crestron was awarded the 2018 Microsoft Global Partner of the Year Award for Internet of Things (IoT) in recognition of how Crestron XiO Cloud, built on the Microsoft Azure platform, has revolutionized provisioning and management of Crestron's workplace solutions.