Crestron Masters Virtual Highlights Post-Pandemic Technology
2,800 attendees registered for the Crestron Masters virtual event this year, which showed off new technology developed to handle the future of the workplace post-pandemic.
Leave a Comment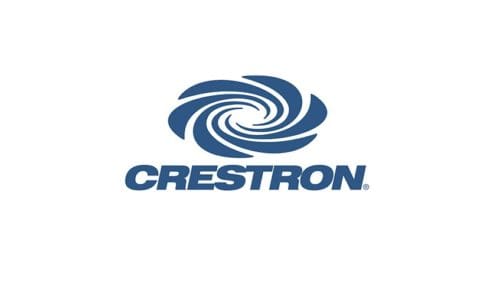 So now we know what can happen when engineers have extra time to focus. During the prolonged coronavirus pandemic, Crestron's engineers spent the past 15 months hunkered down developing a slew of product innovations that were on full display this week during the Crestron Masters, a two-day virtual event.
Now in its 20th year, the 2021 version of Crestron Masters is virtual with 50 unique training courses (100 sessions held overall) for sales, technical and programming, with 23 Crestron product managers and 30 sales managers on hand to guide the more than 2,800 session registrants through the Rockleigh, N.J.-based company's latest products for both the residential and commercial markets.
New this year are focused sessions specifically focused for sales associates on the residential side. In all, according to Rich Sasson, global director of technical services, there are more than 900 certified Crestron Masters of various levels who will aim to take part in the education this week.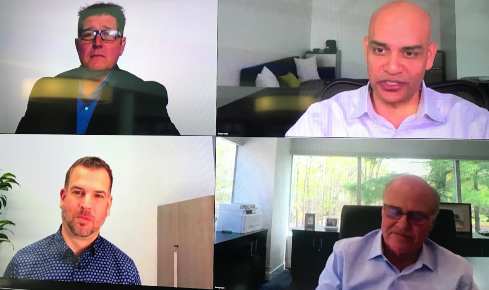 Crestron Masters, held under the theme "Innovation Fuels Us," kicked off with a series of video presentations covering key trends and case study installations. It was a followed by a live Q&A with key leaders from the company. The virtual event got off to a bit of a rocky start with an untimely Internet outage that forced the programming to have restart with a 15-minute delay, but event managers nimbly adjusted and it only forced the delay of one class.
Among the opening highlights at Crestron Masters was a keynote conversation with 5,000 virtual attendees moderated by Tim Albright of AVNation with CEO Randy Klein, executive vice president of global marketing Brad Hintze, and executive vice president of product and technology Ranjan Singh.
Klein was ebullient in his praise for his team and couldn't contain his excitement about sharing the company's slate of new products with attendees in person at both CEDIA Expo and InfoComm. When asked what he expects from both in-person trade shows, Klein quipped, "I expect to see a lot of smiles and a lot of energy. It will be great for everyone to be back. Last year has enabled us to build an incredible product roadmap."
Integrators will finally get to touch and see the company's new products in person this fall at both CEDIA Expo (Sept. 1-3 in Indianapolis) and InfoComm (Oct. 23-29 in Orlando). Klein notes that at InfoComm, Crestron will "build a city" in its 10,000-square-foot booth.
Singh echoed that by noting, "Crestron has been innovating products for the past 18 months with no opportunity to showcase those products in person to anyone." He added that the shows give his team an opportunity to also discuss their future vision with dealers. "That can't be replaced at a virtual meeting," he says.
All three panelists agreed that the corporate landscape coming out of the pandemic represents a major opportunity for integrators to work with clients to re-imagine their collaborative work areas. COVID-19 could cause many to shift how they set up with teleconferencing systems. All three agreed that many corporations will no longer be satisfied with just audio conferencing equipment since everyone has become so used to video calls over the past 15 months.
Crestron Masters is hosted by Sasson, who set the table for a series of opening conversations moderated by Hintze. Among the conversations was one with Tony Caraffa of Amplified Design in Los Angeles. Caraffa recently outfitted the Jet Propulsion Labs in Altadena, Calif., with a system that includes Crestron Flex Mercury Minis and NVX video distribution that was used to transmit the images from the rover on Mars to back to Earth. The flexibility of the installation proved to be valuable when COVID-19 hit and NASA had to repurpose multiple rooms at the facility so scientists could safely complete the mission at a social distance.
Singh also reviewed the four basic platforms upon which the company bases its products:
Flex
DM NVX
XiO Cloud
Crestron Home
Flex Phones Debut at Crestron Masters
From the product standpoint, the big highlight is the release of Crestron Flex Phones, a new portfolio of Microsoft Teams-certified desk phones for "organizations seeking a dedicated collaboration experience for their employees."
The Crestron Flex Phones "bring best-in-class audio and videoconferencing capabilities, one-touch connectivity, and enterprise-grade security, along with a host of additional features to help users maximize productivity," the company announcement says.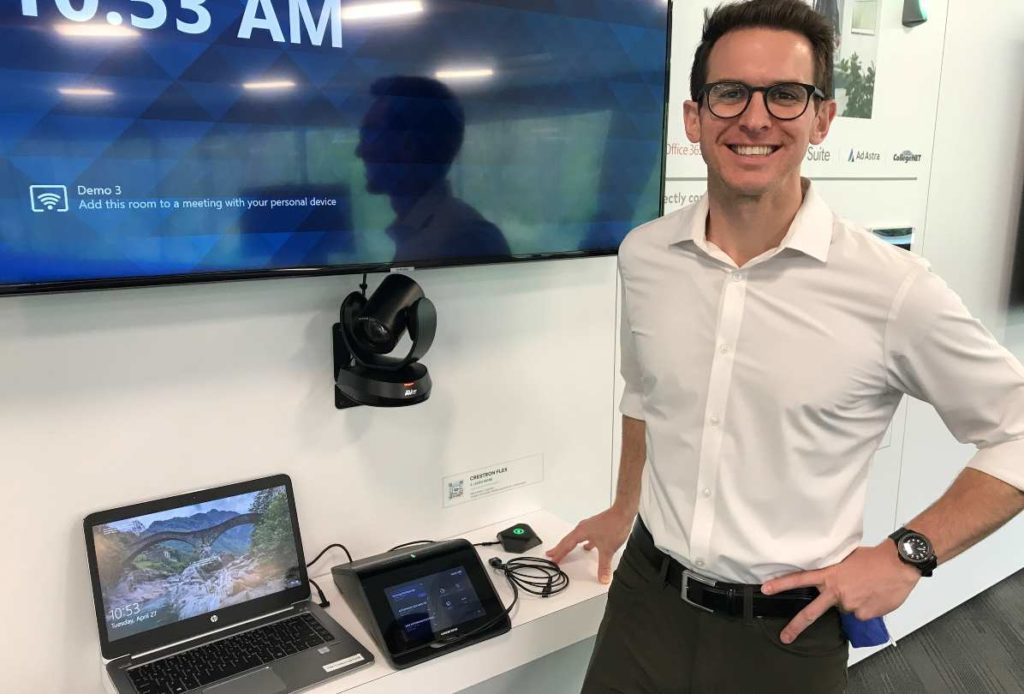 Crestron Flex Phones can be deployed in an office, at a rotating "hot desk" station in hybrid workplaces or in a conference room, according to the announcement.
"More meetings are happening than ever before – data from Microsoft found that in the last year, meeting time has more than doubled for Teams users to 148% and continues to rise," says the Crestron during the unveiling.
"As companies re-open physical office spaces and explore permanent hybrid models, the need to streamline remote collaboration and introduce dedicated devices will grow in importance, as juggling calls, scheduling calendars, and sharing content across multiple devices has proven inefficient and unsuccessful," according to the company announcement.
"Identifying these end-user pain points, Crestron has leaned into its expertise in enterprise UC technology to engineer intelligent desk phones that are easy to install, use, support, and upgrade – even remotely," says Crestron.
"With videoconferencing cementing itself as a critical piece of the modern workplace, it's less practical to task a laptop or a smartphone with hosting video, audio, and call-related content at the same time, especially if a user wants to use that device for note-taking or accessing files," says Singh.
"In creating Crestron Flex Phones, we're giving users their other devices back because they will now have a dedicated option to join a Teams call from or transfer a meeting to a second device," he says. "Crestron Flex Phones let users seamlessly conference from one device and share content from another – an approach adopted by many workers in today's hybrid environments."
Crestron Masters: Flex Phones Minimize Task Switching
The Crestron Flex Phones lineup features one-touch Teams accessibility to offer quick and easy meeting experiences so users can instantly access any meeting, share notes, and collaborate directly from the dedicated Crestron Flex device.
By handling all audio, video, and content sharing, the Crestron Flex Phones frees other devices, like a laptop or PC, to be used as productivity tools during a meeting. This minimizes task-switching, streamlines ad hoc communication, and allows users to segment their schedules and workloads.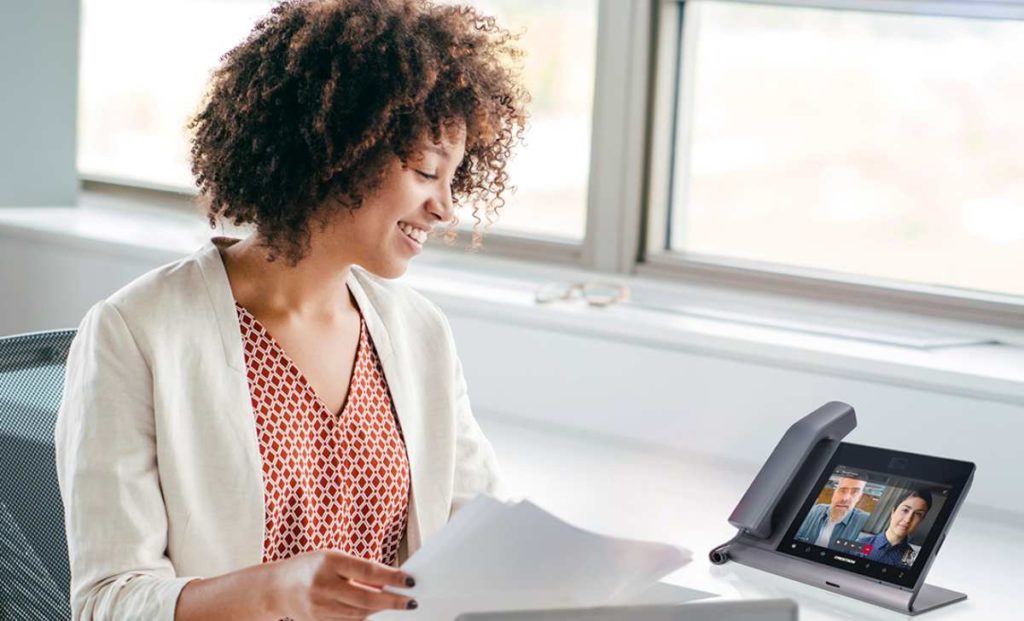 Crestron Flex Phones ensure employees never miss a meeting, feedback from the team, or supporting visuals, all while delivering clear audio, sharp video, and a highly intuitive Teams interface.
Key features include:
Video- or audio-only options
1080p Cameras (for video version)
Oversized touchscreen display (8" and 10" HD options)
Omnidirectional microphone array with 360-degree audio pickup that ensures everyone in a meeting is heard whether on the Teams call or on speakerphone
Built-in support for Teams allows users to simply plug the device into a PoE cable, sign in, and get started
Easily scale deployment and management with integrated cloud management and monitoring with Crestron XiO Cloud Service
Embedded occupancy sensor supporting a range of 6.5 feet, for capturing meeting-space data and usage analytics
This article was originally posted to CI sister site CEPro.