Crestron Mercury UI Update Delivers 'More Refined User Experience and Powerful New Functionality'
Crestron Mercury tabletop meeting and collaboration system—available as a free firmware update—offers 'cleaner UI design and intuitive navigation.'
Leave a Comment
Crestron this week announced the release of a "major user interface update" for its Crestron Mercury tabletop meeting and collaboration solution.
The new UI features a "more modern-looking, cleaner design that provides users with a simpler experience, including more intuitive navigation," according to the company announcement. The redesigned UI will ship with all new Crestron Mercury units and is available for existing units via a free firmware upgrade.
"The updated UI builds on the years of success of Crestron Mercury with a simpler, more refined user experience," said Joe Sarrasin, program manager for enterprise solutions at Crestron, in the company announcement.
"It makes it easier for users to access what they need, with more information on the home page and call screens, including room schedule, status, and availability," he said.
The firmware update is available now and will be added to the auto-update for Crestron Mercury on Oct. 28, at which point it will be the default on all systems.
Information on how to install the new UI experience on existing Crestron Mercury units is available via a Crestron Online Help article so technology managers can evaluate it prior to the auto-update.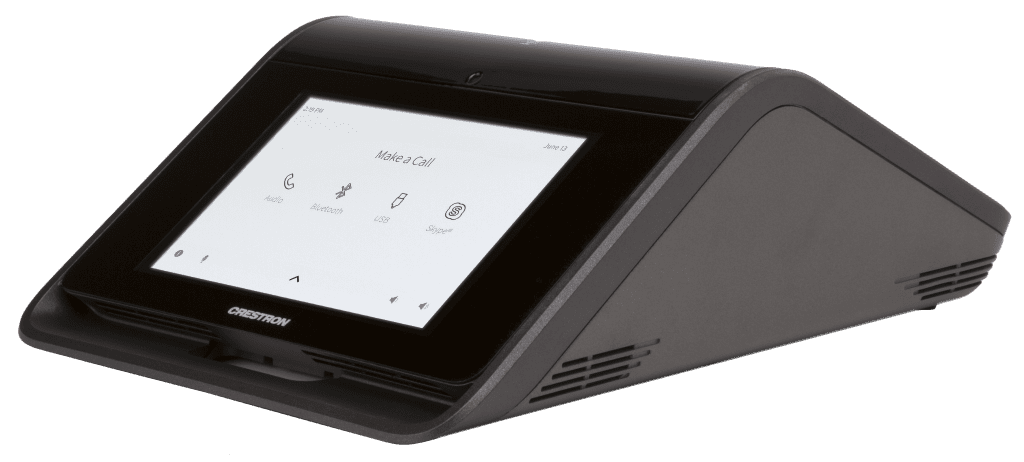 Inside Crestron Mercury
Crestron Mercury now includes the latest AirMedia 2.0 wireless presentation UI, which provides automatic detection of the web browser and app installation for one-click wired or wireless connectivity plus support for Miracast connectivity.
Other Crestron Mercury advancements include plug-and-play support of Crestron AirBoard for capture, display and sharing of whiteboard content with anyone, anywhere; and support for Crestron certified drivers to enable control of any display.
Crestron Mercury is "the only UC and AV all-in-one tabletop solution that supports any web collaboration application," according to the company announcement.
"By combining all the must-have conferencing and collaboration tools in one easy-to-use console, Mercury enables people to work together regardless of location or conferencing application. All others lock you into a single platform," according to the Crestron announcement.