Microsoft Announces Teams Rooms Pro
Microsoft Teams Rooms Pro combines new and existing Teams Rooms features with the Teams Rooms managed service platform in one license.
Leave a Comment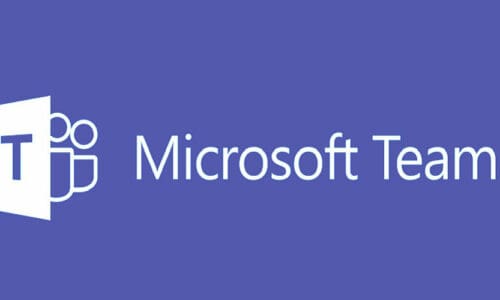 Microsoft is launching Teams Rooms Pro, a new offering that combines existing Teams Rooms features, new innovations and the Teams Rooms managed service platform in one license. According to the Redmond, Wash. tech giant, Teams Rooms Pro is designed to simplify the purchasing process. It also aims to bring customers the benefits of the company's advancements in hybrid meeting experiences and device management.
Microsoft bills the new offering — which is now available at $40 per user per month — as packed with the company's most advanced unified communications and collaboration technology. This includes intelligent audio and video features designed to help meeting participants be seen and heard, regardless of location. For this, the company has combined Microsoft Teams-certified devices with built-in features in the Teams app, such as front row, noise suppression and bandwidth optimization.
This also includes automatic framing to capture active speakers and help remote attendees stay connected.
Features of Teams Rooms Pro
The company is also bringing popular features from the personal Teams meeting experience to Teams Rooms Pro. These comprise wirelessly sharing content, hand-raising and live reactions. Participants can also use the classic video grid to see chat bubbles that alert in-room participants to the conversation happening alongside the meeting.
With Teams Rooms Pro, organizations can also use Microsoft Whiteboard, Microsoft Surface Hub 2S and the intelligent capture of an analog whiteboard for real-time collaboration. A touch display will enable multi-user and shared whiteboarding. Or users can opt for a content camera to share an augmented whiteboard view into Teams meetings, the company says.
For security, Microsoft says Teams Rooms Pro provides enterprise-grade management and security. This includes access control, remote configuration and device analytics, as well as IT service management (ITSM) integration.
Teams Rooms Pro also includes the Teams Rooms managed service platform,. Microsoft says this provides Ai-driven operations that automate updates, problem detection and resolution at scale.
Additional Updates
Microsoft also announced updates for Teams Rooms managed service that will see incidents automatically remediated or route to the customers' IT department or designated management partner without the intermediary involvement from Microsoft engineers.
"The Teams Rooms managed service platform will continue to provide all the platform value Premium customers know and use today, including all-day monitoring, update ring configuration, incident diagnostics, inventory planning, and advanced incident analytics," the company says.
Meanwhile, Microsoft says Teams Rooms Basic design is for small businesses that need hybrid meeting capabilities. Thus, it provides foundational Teams meeting experiences such as scheduling, joining meetings and wireless content sharing. Teams Rooms Basic comes with the purchase for any certified Teams Rooms device at no additional cost purchased on or after Sept. 1 2022, Microsoft says.
Read Microsoft's blog to learn more about Teams Rooms plans and pricing.
This article previously appeared on our sister site, My TechDecisions.