Almo Solidifies Distribution Partnership with VDO360 Ahead of E4 Experience
VDO360 CUBE Zoom Room package available through Almo Professional A/V; VDO360 part of 2019 expanded E4 Experience this spring.
Leave a Comment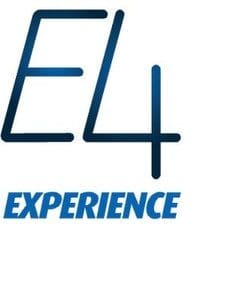 Almo Professional A/V recently announced a distribution partnership with VDO360, provider of videoconferencing cameras and technology, including the VDOCUBE Zoom Room Package.
VDO360 has joined the Almo 2019 E4 Experience, a rebranded, expanded version of the E4 AV Tour, which debuted in Chicago March 12 and comes to southern California on Friday, April 5.
"Our partners have been asking for quality, entry-level PTZ cameras and easy-to-integrate auto-tracking solutions for meeting spaces," said Rob Ziv, director of business development for Almo Professional A/V, in the joint announcement "They are also in need of Zoom room AV/PC/control all in a single package.
"VDO360 offers a range of camera solutions that fill a high-demand area of the market and make project fulfillment much easier for integrators. This includes solid-performing, cost-effective PTZ cameras, one of the easiest to use auto-tracking cameras I have experienced, and a complete Zoom room in a single box, just add the display," said Ziv.
Michael Baker, VP of sales for VDO360," says in the joint announcement that company officials "could not be more pleased than to have VDO360 accepted as one of Almo's line selections.
"Almo has a great pool of talent and partners that are fiercely loyal. Simply being on the Almo line card is indicative of our dedication to quality products at a great value," said Baker in the joint announcement.
All VDO360 products are now available through Almo Professional A/V. In addition, Almo now carries the VDOCUBE Zoom Room Package. It brings "ease of use and true enterprise-grade quality to the Zoom Room," according to the press release.
VDO360 Zoom Room bundles include all products in a single box, including a CompassX, 10X optical zoom camera, Yamaha Unified Communications Revolabs FLX UC 500, Intel's latest generation i7 NUC, Samsung Galaxy tablet with rotating tabletop mount and all cables.
"What sets this bundle apart is that every component has been configured, connected and tested as a system, eliminating worries about compatibility or function," according to the joint announcement.