AVer USB Cameras, Speakerphones Certified for Barco's ClickShare
Devices certified for ClickShare include CAM130 4K Camera, VB130 Video Bar, CAM520 Pro2 Camera, VC520 Pro2 Camera and FONE540 Speakerphone.
Leave a Comment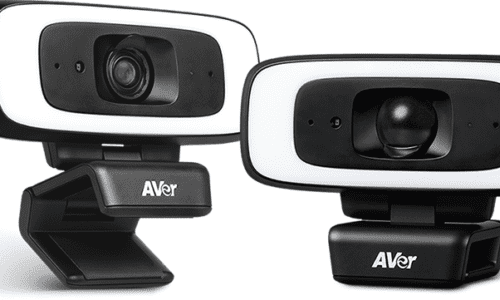 AVer Information has announced that its line of conferencing cameras and speakerphones has received Barco's compliance certification for Barco's ClickShare Conference, ensuring that Aver's solutions integrate seamlessly and wirelessly with Barco's unified communications solution.
According to Aver, the devices now certified to work with ClickShare include the CAM130 4K Camera, VB130 Video Bar, CAM520 Pro2 Camera, VC520 Pro2 Camera and FONE540 Speakerphone.
Barco's ClickShare Conference (CX-20, CX-30, and CX-50) enables users to connect automatically to AVer's wide range of USB audio-visual peripherals and wirelessly share audiovisual content in seconds from your own device whether PC, laptop, or mobile, according to Aver.
This provides users with another layer of seamless technology to increase meeting efficiency and participant engagement, and they should expect synchronized and professional performance when integrating AVer's CAM130, VB130, CAM520 Pro2, VC520 Pro2 and FONE540 with Barco's ClickShare, the company says.
Read Next: AVer CAM130 4K Camera & CAM520 Pro2 Are Certified for Microsoft Teams
Carl Harvell, director of product marketing for Aver, said in a statement that the collaboration with Barco confirms Aver's commitment to providing users with seamless meeting technology.
"AVer is committed to ensuring end-users have a vast array of reliable and innovative conferencing solutions that are designed to provide a seamless experience," Harvell said.
David Fitzgerald, vice president of global alliances for Barco, said the mission of the company's Alliance Program for ClickShare is to ensure users can run hybrid meetings from their own device.
"We are pleased to add the AVer family of products to our program as a global provider of UC peripherals. AVer product line's breadth and feature set is a great match for ClickShare Conference and a great video conference experience," Fitzgerald said.