Most Workers Still Need Help With Meeting Technology
Barco survey finds 70% of workers remain frustrated by technical meeting issues nearly two years into the pandemic and remote work.
Leave a Comment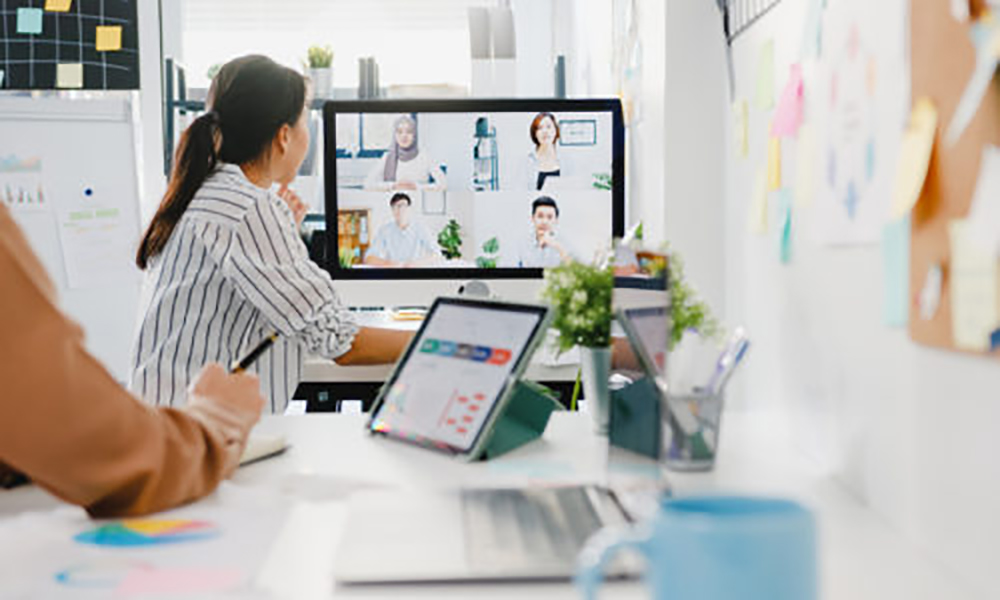 New research finds that about a third of hybrid workers struggle to be heard during hybrid meetings and 70% of workers remain frustrated by technical meeting issues nearly two years into the pandemic and remote work.
The research, from Barco's ClickShare Hybrid Meeting Survey, finds that 35% of workers are still having trouble fully engaging during hybrid meetings, and 28% say its hard to have their voices heard when joining meetings from outside of the office.
In addition, 56% of remote hybrid participants feel that meeting leaders cater too heavily to those in the physical meeting space during the conversation, according to the research from Barco, a collaboration and visualization technology provider.
Despite those struggles with hybrid meetings, 80% of workers still favor hybrid work models. However, 71% are still struggling with technical challenges and other frictions that come with such workplace models, including joining and navigating hybrid meetings.
In an era where employees are often resigning for choosing different career paths, a solid hybrid work strategy supported by collaboration tools and technologies can be the difference, the survey found, as 30% of workers say they will consider a job offer from another company with a well-defined hybrid policy that includes clear guidelines and tools for successful hybrid meetings.
Although hybrid meetings are still causing stress for many end users and IT professionals, returning to on-site work and conference rooms brings its own sets of challenges.
According to Barco's research, 85% of businesses have at least one dedicated videoconferencing room in their office, but fewer than 40% of IT managers say the rooms are prepared for a bring-your-own meeting style of work
As a result, 65% of workers say they have difficulty using their offices' videoconferencing rooms.
Despite two years and continuous feature releases and innovation in the collaboration space, the survey suggests remote workers are still no closer to mastering videoconferencing, with users reporting issues with audio, content sharing, video, connection of cables and more.
Given the desire for hybrid work options, 77% of employees say they want all meeting rooms equipped with videoconferencing tools. However, workers gave themselves just a 6 out of 10 in terms of their knowledge of conferencing tools, so IT should play a larger role in training employees and rolling out more user-friendly solutions.
With that in mind, Barco suggests IT invest in solutions to enable users to run hybrid meetings from their laptop—whether they're in the office or at home.
In addition, Barco calls on IT departments to:
Make informed decisions based on currently deployed technology. Any new tech investments should be compatible with existing setups, but upgrades may be necessary. IT must also decide which meeting platform to standardize on, but given the proliferation of these platforms over the last two years, IT should consider a platform-agnostic meeting room solution.
Choose the right hardware. Enabling a true hybrid meeting experience requires professional-grade peripheral devices including cameras, microphones, speakers and a display. The collaboration device market is robust, and there are solutions for rooms of any size and function.
Make it simple. Given the findings that users struggle with conference room setups­—especially as they vary room to room—IT should implement standard room models that are easy to use.
For the complete report, view Barco's full Employees feeling the burdens of meeting inequality in the hybrid work environment.
If you enjoyed this article and want to receive more valuable industry content like this, click here to sign up for our digital newsletters!