How The Pandemic And Hybrid Work Are Changing Meeting Room Needs
Unified communications and collaboration experts say hybrid work is more than a buzz word, and AV integrators need to take note.
Leave a Comment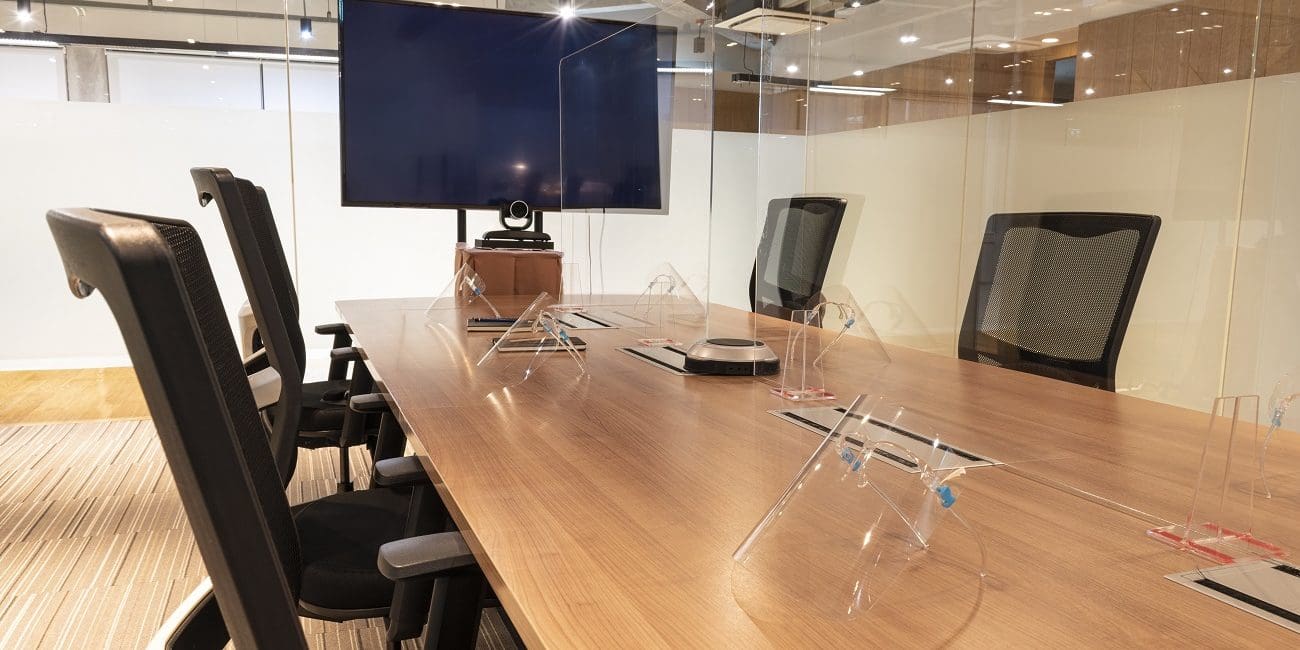 By now, most of the working world is under the assumption that the physical office won't quite look the same when workers begin returning to the office in some limited capacity that gives way to a new hybrid working normal.
This means technology service providers that equip organizations with the necessary tools to communicate and collaborate with coworkers and customers must be in sync with those changing workplace trends and offer solutions to the unique problems of the 2021 workplace.
According to Irwin Lazar, president and principal analyst at unified communications and collaboration research firm Metrigy, it will be digital tools that the pro AV industry can provide that will help power the new hybrid work model.
Lazar was one of several speakers at a recent Enterprise Connect session on communications and collaboration, in which most sessions focused on the role UCC technology will play as organizations recover from the pandemic and plan out their future work strategies.
'Hybrid workplace' isn't just a buzzword
The world of UCC has quickly switched gears to focus on "hybrid work," which is quickly replacing "remote work" as the favorite buzzword among industry professionals.
According to Lazar, that sentiment is backed up by research.
The majority of organizations surveyed by Lazar's firm said in December that 87% of their employees were at least working remotely part of the time, and just 12.7% of employers require in-office work.
Meanwhile, 32.3% said employees can choose where they want to work, reflecting the workplace flexibility that technologists and business leaders have predicted for the better part of a year.
Read Next: What Customers Now Expect From Videoconferencing Rooms
Going forward, many companies plan to continue offering that flexibility and letting employees choose where they work, as 36.4% of employers said they will leave that decision up to the worker, and 9% said they want at least some in-office work from their employees.
On the extremes, 38.3% of organizations said remote work is required, and 12.4% said employees are expected back in the office on a full-time basis.
When asked why employers are requiring in-office work, productivity, customer service, collaboration, and technical challenges were cited by at least 33% of organizations. Management challenges, easier customer service agent management, and employee preference were further down the list.
How meeting rooms are changing

As AV integrators begin working with their enterprise customers on return-to-work solutions and revamping conferencing spaces, there are several things to keep in mind.
According to Lazar, few organizations are predicting that the workplace will resemble the pre-COVID era with an open-concept floor plan, large conference rooms and densely packed workstations.
"So for those of you who hate the open workspace … it's likely going away," he said.
Along those same lines, conference rooms previously designed for 10 to 15 people will be downsized to accommodate just a handful of people, and smaller huddle spaces for one person will become the norm, Lazar said.
"We think the large conference room is dead," he said.
Metrigy found that video will be utilized by workers regardless of where they work, and it will even be used for employees to connect while they're in the office together.
The firm found that 34.5% of workers will stay at their desks and use videoconferencing to meet, and 34.9% said they will use videoconferencing both at their desks and meeting rooms.
However, just 23.3% said they will go to conference rooms for their meetings.
"So that means we need to again think about video and … maybe think about resizing them or creating smaller, enclosed spaces that people can use," Lazar said.
Representing another opportunity for AV integrators is the growing importance of installing videoconferencing systems in all meeting rooms.
According to Metrigy, 25.8% of organizations surveyed said they are putting videoconferencing systems in all meeting rooms, and 31.3% said they are increasing their videoconferencing systems.
"We are seeing that companies are adding video conferencing equipment into their offices on the expectation that when some when people come back, they're going to need video everywhere," Lazar said.
If you enjoyed this article and want to receive more valuable industry content like this, click here to sign up for our digital newsletters!