ScreenBeam Inc. Introduces ScreenBeam Conference Software for UC Flexibility
ScreenBeam makes beta release of ScreenBeam Conference contactless wireless presentation platform for all major video conferencing services.
Leave a Comment
ScreenBeam Inc. today announced the beta release of ScreenBeam Conference to add support for major video conferencing services to ScreenBeam's contactless wireless presentation platform.
With ScreenBeam Conference, users can host hybrid meetings using their personal laptops and conferencing client tools of choice while using the room meeting equipment.
ScreenBeam Conference is a software-delivered solution now available with every ScreenBeam 1100 Plus wireless display receiver. It allows content on the room display to be shared with remote meeting participants.
Host devices are automatically connected wirelessly to room cameras, microphones and soundbars providing flexibility beyond that of traditional UC room systems. With ScreenBeam Conference, hosts gain control of how they want to run their meeting.
Related: ScreenBeam Expands Collaboration Solutions Distribution with Exertis ProAV
Users can override the meeting room system to use their personal choice of video conferencing tool, as well as launch and drive the UC meeting from their personal devices.
ScreenBeam Conference is now available at no charge with every ScreenBeam 1100 Plus wireless display receiver and without additional hardware or license fees. The receiver with ScreenBeam Conference software is $999.
"Complex solutions don't get used," said Jay Taylor, senior director of strategic alliances and technology marketing for ScreenBeam in a virtual press conference announcing the new software. "They sit in the corner and collect dust."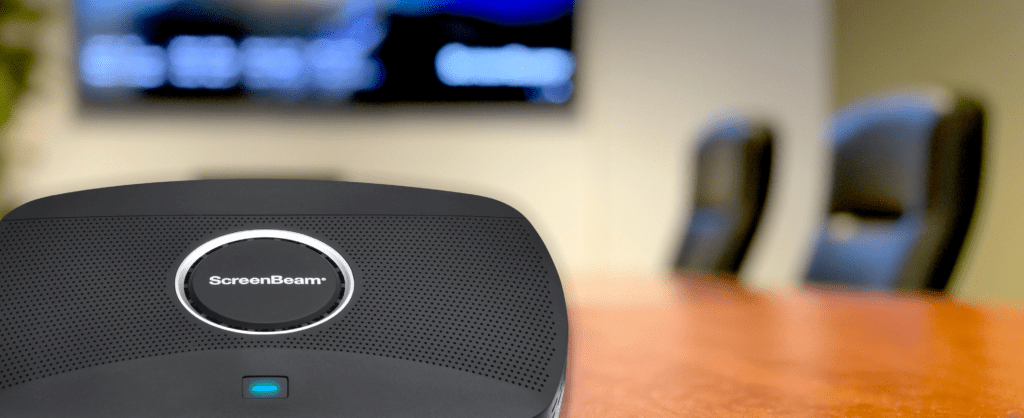 More About ScreenBeam Conference, 1100 Plus
According to the 2021 PwC US Remote Work survey, U.S. executives are planning new investment to support hybrid working. The report cites 72% of executives surveyed plan increased investment for virtual collaboration tools and 57% report expanded budget for conference rooms with enhanced virtual connectivity.
This aligns with 87% of employees who say a return to the office is a top-rated need for team collaboration and building relationships.
"Customers need something they can rapidly deploy without friction," said ScreenBeam VP/GM Mike Ehlenberger in the company press conference.
ScreenBeam Conference deployment features HDMI output for wireless connections to room displays, multiple USB ports to connect to room peripherals and HDMI ingest with auto-switching.
ScreenBeam 1100 Plus can also connect into a traditional UC room system to provide a contactless wireless presentation experience on any Windows, Apple or Chrome device.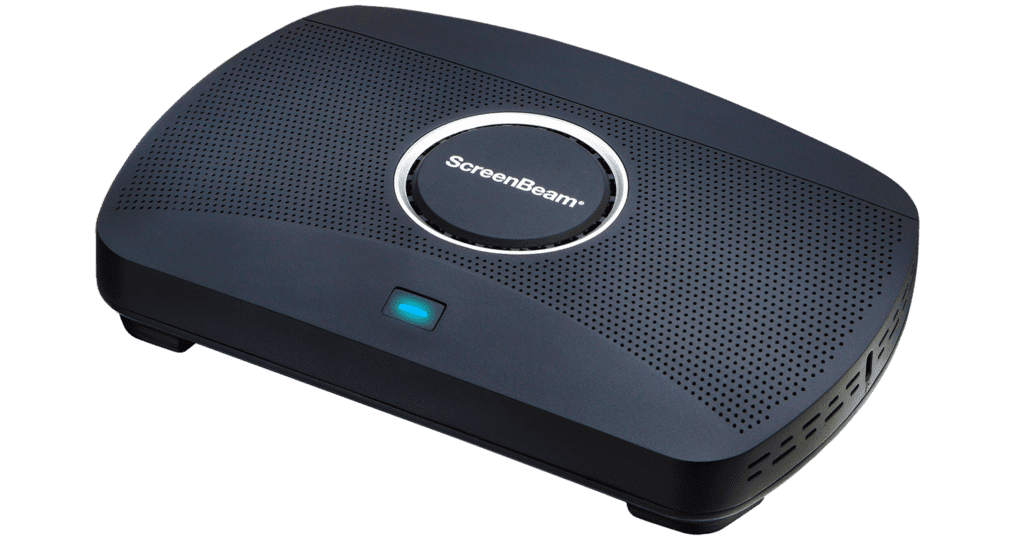 If you enjoyed this article and want to receive more valuable industry content like this, click here to sign up for our digital newsletters!