Zoom Announces New Devices, Features During Zoomtopia 2021
Zoom announced new hardware for Zoom Rooms and a ton of new features during its Zoomtopia 2021 event this week.
Leave a Comment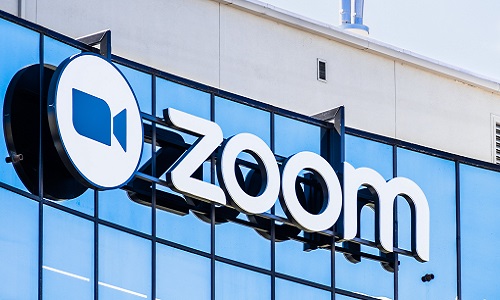 Zoom is holding its annual Zoomtopia event this week, during which the company announced several new features to its unified communications platform, including new hardware, new event types, live translation and transcription, enhanced security and many other additions.
The new products and features are largely designed to help companies adapt to a hybrid work environment as organizations begin the slow return to the office after more than a year of remote work due to the pandemic.
Here are just some new products and features the company announced this week. Be sure to check out once they become available:
New devices from Zoom's hardware partners help expand the Zoom Rooms Appliance portfolio to bring video to larger meeting rooms. New solution include the Poly StudioX70, Logitech Rally Plus Appliance, and the Neat Bar Pro. Other dedicated Zoom devices to hit the shelves soon include the 27-inch DTEN Me Pro collaboration display, Logitech Tap IP Zoom Rooms Controller, Logitech TAP Scheduler and the Logi Dock.
New security improvements like Bring Your Own key (BYOK), wit an initial beta planned for later this year. The company is also extending its end-to-end encryption service to Zoom Phone, which could allow users to upgrade to the enhanced encryption method during one-on-one phone calls on the Zoom client in the coming year.
Zoom Events Conference, according to the company, is a new event type for Zoom Events that will allow hosts to organize multi-track and multi-day events. Features include event lobby, chat, networking, sponsors, surveys, recordings, analytics and more.
Hot Desking will allow employees to reserve desks and spaces in offices via an interactive map and enable easy authentication to bring personal Zoom experiences to any Zoom Rooms or Zoom Phone application.
Live Translation and Transcription will be coming to the platform, expanding on live transcription by adding support for multiple languages and automated translation.
Zoom Whiteboard will act as a digital canvas for both real-time and asynchronous collaboration with the ability to interact with the whiteboard similar to an in-person experience.
The company is also collaborating with Facebook to offer a more immersive experience using virtual reality and the Horizon Workrooms VR app. This integration will bring Zoom Meetings and Zoom Whiteboard into the VR space using Oculus headsets.
Zoom Rooms Smart Gallery is being expanded for meeting spaces of all sizes by creating individual video feeds of in-room participants.
In a statement, Founder and CEO Eric S. Yuan said the company is honored to be the "go-to video communications platform," but added that the last 18 months have necessitated improvements to the platform.
"We have released hundreds of new features, enhancements, and capabilities this past year alone and we have exciting new features in our development pipeline," Yuan said. "With the ability to visually brainstorm on a virtual whiteboard and collaborate with colleagues similar to an in-person experience, or the endless opportunities of live transcription and translation services powered by Artificial Intelligence (AI) – previously considered 'futuristic' technologies are on the verge of becoming a reality and could reshape the way we work."
If you enjoyed this article and want to receive more valuable industry content like this, click here to sign up for our digital newsletters!