Zoom: Committed To Channel Partners in 2021, Expands Partner Program
Zoom's channel partners helped drive the company's huge year during the COVID-19 pandemic, so the company is expanding its partner program.
Leave a Comment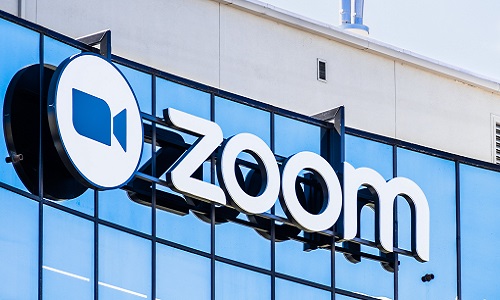 Zoom has announced an expansion of its Global Channel Partner Program and its Referral Partner Program, giving the unified communication and collaboration giant's channel partners new  opportunities to take Zoom products to the market.
According to Zoom, new enhancements for Master Agents include increased partner revenue on qualifying deals with Zoom Phone and Zoom United (a unified Meetings, Phone, and Chat offering), and a simplified commission structure for increased predictability.
The company also announced six new Master Agents in North American and Europe, bringing the total to 11 Master Agents and more than 2,000 Sub-Agents participating in the program, and a new Global Partner Advisory Council to provider a forum for the exchange of information, feedback and ideas on various topics.
This comes one year after Zoom first launched the Master Agent program, which it designed to provide partners with access to Zoom's entire product suite, ongoing commission of products for the life of the customer, streamlined sales and engagement and no-cost tools and resources for partner success.
In a blog post, Head of Global Business Development and Channel Laura Padilla wrote that the COVID-19 pandemic helped propel both the company and its channel partners due to increased demand for cloud collaboration platforms.
Through our partnerships with value-added resellers (VARs), Master Agents, service providers, carriers, and independent software vendors (ISVs), we were able to hit the following milestones:

Partner sales bookings increased over 7x fiscal year-over-year
Over 20% of our international business bookings in the past quarter were driven by our partner ecosystem
Zoom's Master Agent business was the fastest growing in history for Master Agents Avant and Intelisys
Zoom had a monster 2020 driven by massive pandemic-induced remote work movement.  The company reported monster numbers, with fourth quarter revenue of $882.5 million up 369% year over year and full year revenue of $2.7 billion up 326% year over year.
At one point in October, shares of the company's stock ballooned to nearly $560, a 730% increase.
Padilla highlighted how channel partners in Japan attributed to about 40% of the company's business in that country, and how more than 70% of its U.S. federal government business was due to channel partners. The company plans to continue to build its partner programs by increasing sales alignment, making it easier to do business with Zoom, and helping partners build a profitable business around the Zoom platform.
"We want to thank our partners for all that you have done in collaboration with our teams, and we are excited to see what the future holds for our partnership," Padilla wrote.