Zoom Sues RingCentral, Alleging Trademark Infringement
Zoom alleges RingCentral is still advertising a video product is powered by Zoom even as company transitions customers to Zoom-free product.
Leave a Comment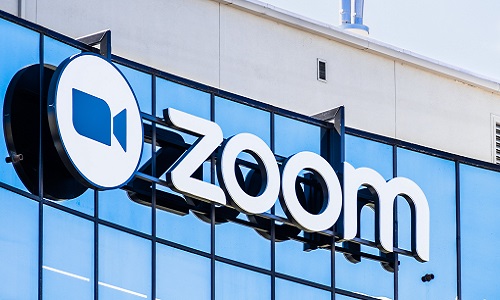 Zoom is suing unified communications and collaboration competitor RingCentral for allegedly continuing to use its trademarks after a years-long partnership, according to a heavily redacted lawsuits and news reports.
According to heavily redacted complaint, filed March 11 in the U.S. District Court for the Northern District of California, the two companies had been in a partnership over the last seven-plus years in which Zoom provides its videoconferencing services for RingCentral to resell under its own Meetings brand.
However, that agreement was amended along the way – the lawsuit suggests there was tipping point in 2020, which was a very successful year for Zoom as the company dominated the videoconferencing market that became a business necessity due to the COVID-19 pandemic.
According to Zoom's complaint, RingCentral continued to market and resell Zoom's products and services to new customers and to use Zoom's trademarks in that effort, including a "Powered by Zoom" watermark on the display of its RingCentral meetings product.
However, RingCentral has told customers that it will be transitioning its customers on the Zoom-powered RingCentral meetings to a non-zoom product, RingCentral Video, to improve the quality of the product.
Read the complaint here:
The complaint cites a RingCentral Aug. 3, 2020 earnings call in which the company said most new customers are signing up for RingCentral Video, and the overall customer base was expected to migrate to the Zoom-free product over time.
"That was over seven months ago, and despite recently claiming on a February 16, 2021 earnings call that 'right now every customer who we acquire new defaults to RingCentral Video,' RingCentral still looks to sell Zoom's product to new customers instead of providing them with its replacement product, RingCentral Video, (redacted),' the complaint says. "The only explanation for this is that, despite its public assertions to the contrary, RingCentral has recognized that its own service is inferior to Zoom's product and so it looks to hold onto Zoom's product for as long as it possibly can, despite (redacted)."
Zoom last month alerted RingCentral that it was in breach of some kind of agreement, alleging an infringement of Zoom's intellectual property.
"In short, despite telling customers and investors that it is moving apace toward independence from Zoom, RingCentral in fact seeks to cling to Zoom's products, brand, and extraordinary goodwill, for as long as possible and (redacted)," the complaint says. "In a classic bait-and-switch, RingCentral is dangling Zoom in front of potential customers to lure them into signing multi-year contracts all the while knowing that (redacted)."
Zoom is asking the court to order Ring Central to do several things, including order RingCentral to stop using the Zoom mark, advertise products sponsored by Zoom and award Zoom damages and profits from infringing actions.
RingCentral did not immediately respond to a request for comment.