Zoom to Acquires Five9 in Effort to Boost Customer Engagement
The videoconferencing provider has announced the acquisition of the intelligent cloud contact center provider in what will lead to better business and customer interaction with an eye on the future.
Leave a Comment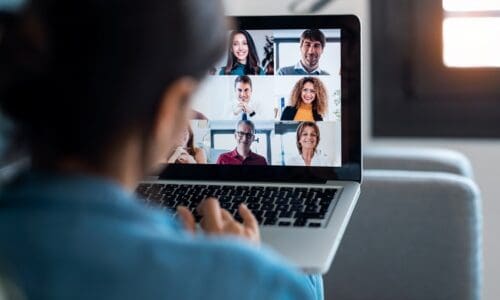 Zoom has announced on their blog that they have reached an agreement to acquire Five9, a leading provider of the intelligent cloud contact center. CEO Eric S. Yuan wrote about how the videoconferencing company expects this will help give them a greater presence with their customers and accelerate their long-term growth opportunity with the addition of the $24 billion contact center market.
The acquisition comes as an all-stock transaction valued at $14 billion, according to a press release.
Five9 is an originator of cloud-based contact center software and their secure and highly scalable cloud contact center brings a large suite of applications that are easy to use and allow management and optimization of customers interactions across various channels.
Related: What Zoom Is Doing To Ensure A Safe Return To The Office
The acquisition will change how businesses are able to connect with their customers by combining Five9's Contact Center as a Service (CCaas) solution with Zoom's broad communication platform and will build a customer engagement platform for the future, specifically when it comes to hybrid workforce. Hybrid work has helped contact centers shift to the cloud and increased demand from customers for more customized and personal experiences
"Today, enterprises not only need to enable customers to engage via their preferred channel, they need to empower their teams to accomplish more, and do so with empathy, purpose, and connection," says Yuan in the blog post. "We truly believe that together, we will enable customers to reimagine the way they do business and deliver exceptional results."
Zoom has been increasing demand for Zoom Phone, their cloud phone system which is a digital alternative to legacy phone offerings that allows organizations to connect and interact in innovative ways to keep businesses growing and expand the digital future of bringing companies and customers closer together in the post-pandemic world.
"Importantly, we recognize that an open partner ecosystem is a key benefit of Zoom — it drives innovation and ensures customers have more choice and flexibility to meet their unique needs," says Yuan in the post. "We expect to maintain our partnerships in order to continue supporting customers' contact center of choice."
The transaction is expected to close in the first half of 2022 pending approval by Five9 stakeholders, receipt of required regulatory approvals along with customary closing conditions.