What Zoom Is Doing To Ensure A Safe Return To The Office
Zoom's new return-to-work solutions aim to make a return to the office safe again. Consider this strategy for your integration customers.
Leave a Comment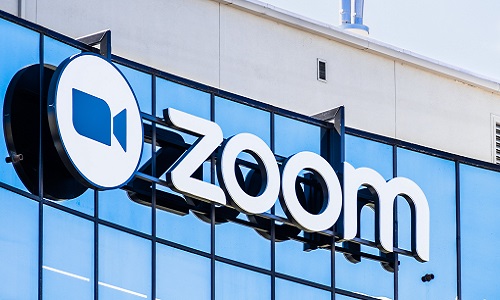 If you haven't already started thinking about supporting your customers' hybrid work needs with innovative videoconferencing solutions designed to keep people safe and productive from anywhere, now is the time.
Videoconferencing providers like Zoom are already doing just that, as the company on Wednesday announced several new offerings as part of its "Everywhere Workforce" suite of products that include room control and monitoring capabilities and contactless experiences.
Here's a look at Zoom's new Zoom Rooms features:
Users can now pair a Zoom Room with a mobile device by pairing the iOS or Android mobile client to a Zoom Room. This allows users to join meetings on the Zoom Rooms directly from their client and the mobile client is automatically placed in companion mode during the meeting. Employees can use the Zoom Rooms Controller app on their mobile device and access room, audio and video controls and start or join a meeting. This gives users the option to control a meeting entirely form their device and eliminates the need for them to touch the shared in-room controller.
Another hardware integration is the Neat Bar, a Zoom Rooms appliance that provides air quality monitoring via an advanced set of capabilities called Neat Sense. This lets organizations monitor meeting rooms for things like air quality, humidity, CO2, and dangerous compounds to keep occupants safe.
Zoom is also making it possible to use supported cameras along with the Zoom dashboard and scheduling display to see how many people are in a room real time to ensure social distancing requirements are being met.
Another new offering is a virtual receptionist or kiosk mode that provides a contactless entry experience for guests. To make that work, users need to customize the "start meeting" button on a Zooms Rooms for Touch device in the lobby to connect visitors with a receptionist.
Users of Zoom Rooms for Touch can now also control the desktop of the person sharing their laptop screen directly from the Zoom Rooms for Touch device.
Lastly, users can now send a Zoom Rooms for Touch whiteboard to Zoom Chat or email. In a personal Zoom Room, users can also send it to chat groups.
Read Next: New Zoom Rooms Features, Devices Announced at Zoomtopia
As we can see, these features are largely designed to help companies return to work safely and adhere to ongoing COVID-19 guidelines and restrictions. For more information, read a Zoom blog on these new innovations. 
If your partners like Zoom and hardware providers are thinking along the same lines, then it's time that your integration firm think of ways to help make the transition back to the office as smooth and safe as possible.
To start, consider making your customers aware of these new features and rolling them into your Zoom Rooms projects.