Yamaha Unified Commications Shipping Enterprise Sound Bar and Collaboration Kit
Yamaha collaboration kit and enterprise sound bar empower organizations with flawless audio and intelligent video for corporate board rooms.
Leave a Comment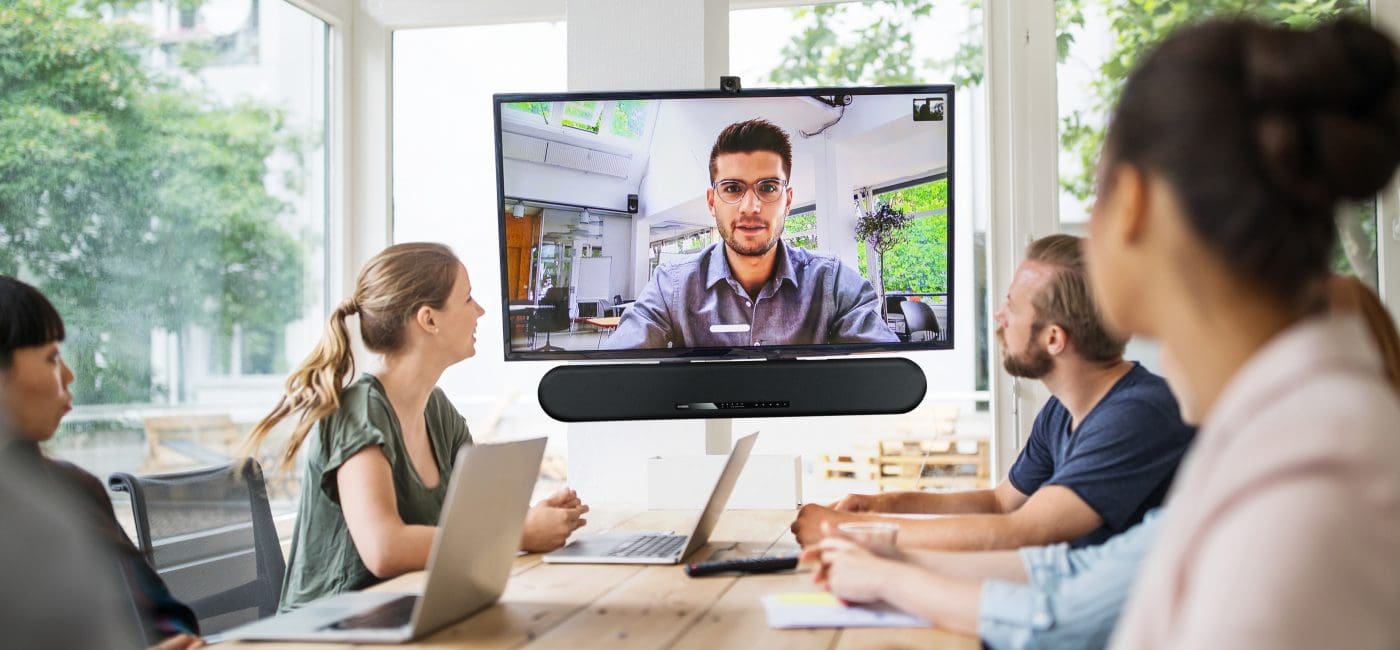 Yamaha has announced its new ESB-1080 Enterprise Sound Bar and Collaboration Kit are now shipping.
Available in North America, the Yamaha Collaboration Kit "bundles an AI wide-angle USB camera from Huddly, a leading manufacturer of award-winning, AI-powered conference cameras, with the ESB-1080 Enterprise Sound Bar," according to the company press release.
"Moving into the future, the key to successful collaboration will focus on two things: the clearest possible audio and flawless video that intelligently responds to those in the room," said Michael Fitch, vice president of global sales and marketing at Yamaha Unified Communications, in the company announcement.
"With our new sound bar, we've made it incredibly easy to achieve the great, uncompromised audio that every meeting hinges upon. By bundling that with a video camera, we eliminated the complicated purchase, deployment and operation process so organizations can achieve their unified collaboration strategy faster and more cost-effectively," he said.
Yamaha Collaboration Kit and ESB-1080 Details
The ESB-1080 Enterprise Sound Bar includes two built-in subwoofers, a bass-reflex port, two dome tweeters, and two woofers. Its conference mode preset is specialized for installation in conference room spaces with enterprise-demanded functions tailored for easy administration.
The Yamaha ESB-1080 for any enterprise room to provide or expand speaker output or as part of the bundled solution with the Huddly IQ AI-powered conference camera.
The Yamaha Collaboration Kit's Huddly camera provides 150-degree wide-angle 1080p video, an embedded mic array, automated AI features, and the Huddly InSights analytics API.
With the Genius Framing feature, the camera can automatically detect and frame participants in its field of view, eliminating the need to manually control the camera.
Yamaha Unified Communications unveiled the Collaboration Kit in a new partnership with Huddly at InfoComm 2019.
"Meeting participants demand two things no matter where they're meeting: a seamless, intuitive experience and superior audio and video quality," said Fitch in the joint announcement.
"These requirements are at the core of our design," he said, calling the new kit "the future of flawless, intelligent collaboration with AI-powered video."