ScreenBeam
Company Profile
ScreenBeam is a leading provider of wireless display and collaboration solutions that deliver app-free wireless content sharing on any modern laptop, tablet and phone to bring wireless collaboration into any meeting space or classroom. The ScreenBeam award-winning wireless screen sharing platform ensures secure and high-performing employee and guest connections to the room display with multi-network deployment options including local Wi-Fi mode, enterprise-grade Miracast(TM) and dual-network infrastructure connectivity.
ScreenBeam is Microsoft's co-engineering partner for wireless display enabling wireless Microsoft Office 365 and digital inking experiences. ScreenBeam solutions are used as the validation platform for wireless display functionality by companies like Microsoft and leading PC OEM and device companies. Headquartered in Santa Clara, CA, ScreenBeam has offices across the United States, Europe and Asia.
To learn more about ScreenBeam, visit http://www.screenbeam.com.
About ScreenBeam
ScreenBeam Inc.
U.S. Headquarters
3301 Olcott Street
Santa Clara, CA 95054
800-752-7820
Follow ScreenBeam
In The News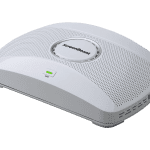 ScreenBeam 1100 firmware update provides organizations universal device support via Miracast, AirPlay and Google Cast to combat connectivity issues.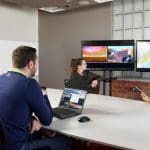 With so many collaboration and wireless presentation products at InfoComm 2019 let's analyze some of the key products and trends.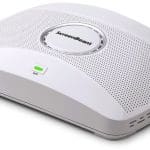 A first-time exhibitor at InfoComm 2019,  ScreenBeam shows its ScreenBeam 1100 4K multi-network wireless display and collaboration solution that doesn't require an app.