Crestron 4-Series Control Systems Deliver Enhanced Performance and Security
Crestron 4-Series control systems work in applications of just about any size from rooms and floors to entire buildings or campuses.
Leave a Comment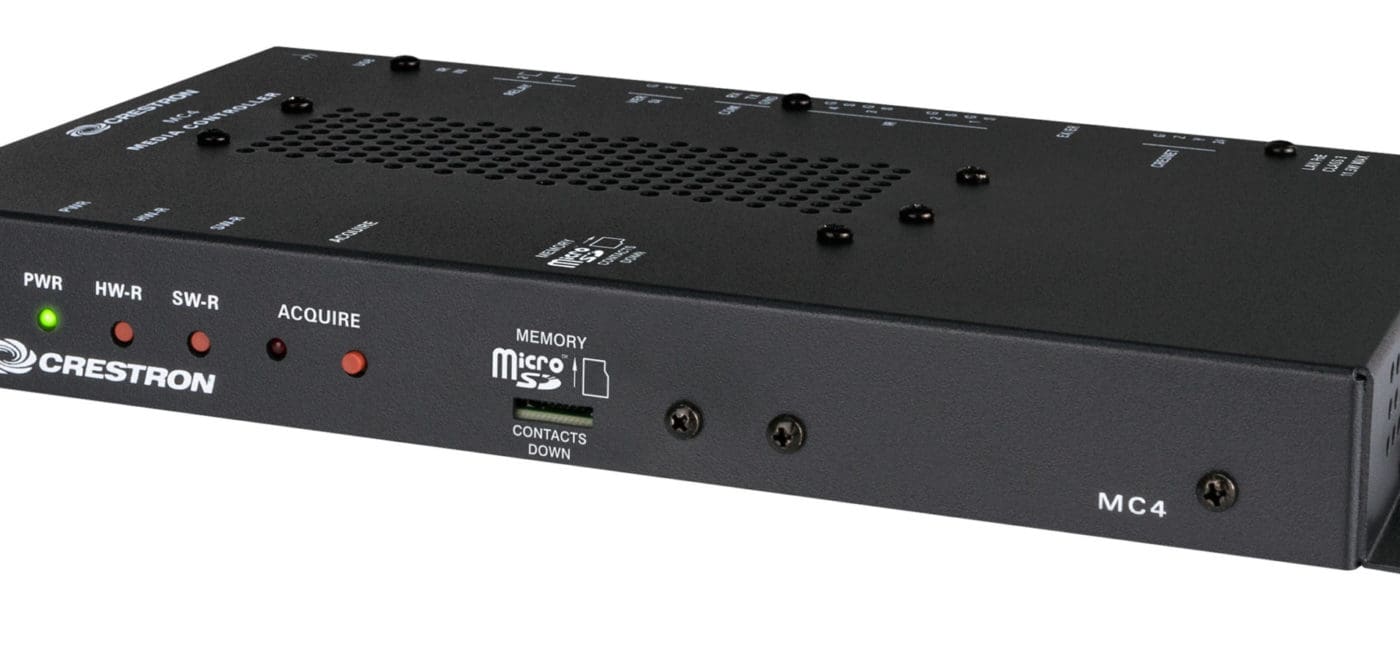 The number of devices and building systems on networks continues to increase, as does the need to intelligently and efficiently control various technologies.
Crestron says it has the ideal solution with its just-released line of 4-Series control systems, which the company calls "the fastest, most powerful and secure the company has ever built" in today's announcement of the product line.
"With 15x faster processing, up to 4x more memory, and meeting the most robust security standards in the industry, the 4-Series gives organizations greater power and flexibility than ever to intelligently integrate and manage disparate networked technologies on one secure platform, thereby lowering management and improving efficiency," according to the Crestron announcement.
"Organizations must be able to manage anything with a network connection, including AV, voice and data, lighting, security, streaming media services and HVAC," the Crestron announcement says. This makes a well-designed integrated network of all building technology a necessity.

More About Crestron 4-Series
The 4-Series is "the only control platform that offers the ability to unify these technologies on application appropriate hardware or software, from small appliances, all the way up to enterprise-grade virtual servers," according to the Crestron announcement.
Individual rooms can be managed with the MC4 and RMC4 models, floors or complex rooms are best suited for the CP4 and CP4-N or the AV4, PRO4 and DIN-AP4, which will be released soon.
Buildings and campuses work best with the server-based Crestron Virtual Control platform.
"No matter the application, Crestron offers the perfect solution to meet organizational needs," the company announcement says.
"As a company that embraces open standards, the 4-Series enables programmers to use standard development tools to create C# programs, with SDKs made publicly available on nuget.org," says the Crestron announcement.
"Crestron has made it easy for customers to upgrade from the 3-Series to the 4-Series control platform," according to the company announcement. "Programs created for the 3-Series will run on the 4-Series with no need for code changes, just a simple recompile."