ELAN Control System Solves A Laundry List of Control Tech Problems at The College of St. Benedict
The College of St. Benedict Elan control system provides the school with greater control over their projectors, speakers and microphones.
Leave a Comment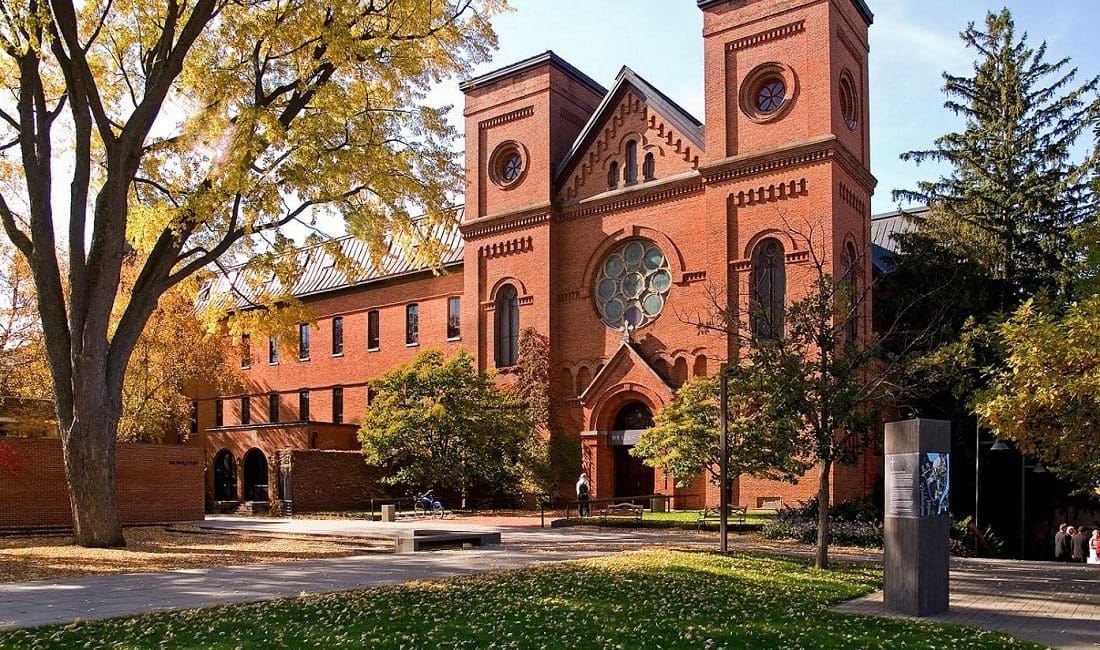 The College of St. Benedict Gorecki Center, serving as an event space, was previously stuck with failing control technology for its projector, microphone and speaker systems.
After consulting with local integration firm J. Becher & Associates, the school chose a new Elan control system to solve their control tech woes.
Greg Elsner, tech manager for J. Becher & Associates, runs through the laundry list of problems with the old system:
the old system didn't have two-way feedback
there was no way to check the power or volume status of mics and speakers without manually testing them
mics couldn't be individually controlled
old system used outdated component video switching
required manual adjustments when convertible rooms were combined or separated
no form of mobile access
The ELAN Control System Solution
The Elan system's two-way feedback communicates to managers what device is on and control the volume of individual microphones as needed.
The system's VGA and HDMI video switching capabilities also provide user flexibility and convenience through the setup of one-touch presets for favorite-room configurations.
Moreover, Elan's companion mobile app allows school managers' control their devices from anywhere.
"The improvement is like night and day," says Elsner.
"The level of control is much higher, operation is far simpler and more automated, and the audio and video quality is improved.
"With better control, plus six new projectors and screens, the total digital experience is unrecognizable from what it was a few months ago. And that goes for both the viewer and the presenter."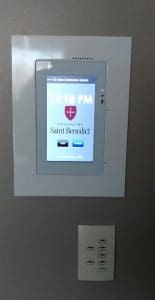 A Smarter Transition
Installation of the new system was done in phases after realizing the old system's components weren't compatible with the new equipment.
As part of the installation, J. Becher & Associates arranged the new system to replicate the one it was replacing in order to minimize the learning curve for users.
The integration company installed microphones and built-in 7-inch touchpanels into three moveable lecterns, and new projection and wall-mounted keypads in each of the facility's six presentation rooms.
Elsner adds the biggest challenge his company faced with the College of St. Benedict Elan installation was the time period in which J. Becher & Associates had to execute the job.
"The only complication with this install was the time frame," he recalls.
Read Next: Today's Voice Control Technology Road Map Comes with Plenty of Caution Signs
"Because the Gorecki Center is booked pretty much every day at College of St. Benedict, they couldn't afford to shut down for a week while we performed the upgrades. So even though problems started in June, we waited until the Thanksgiving break and then worked long days to finish before everyone returned to the college."
Learn more about ELAN products here.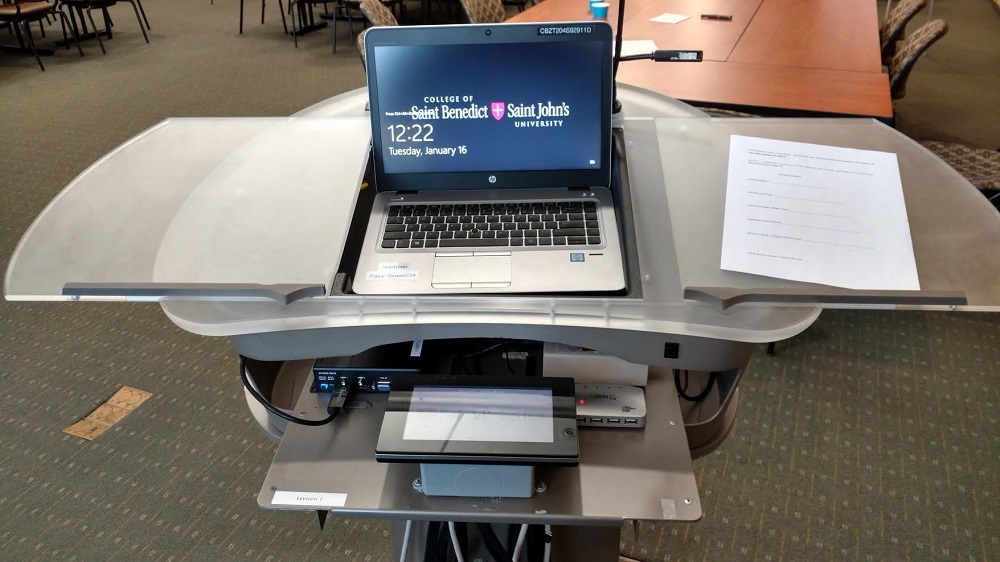 If you enjoyed this article and want to receive more valuable industry content like this, click here to sign up for our digital newsletters!