LynTec RPC Panel Shines a Light on Mexico's Largest Cathedral
LynTec powered and protected the outdoor lighting design for the Mexico City Metropolitan Cathedral with its patented RPC Remote Control Breaker Panel.
Leave a Comment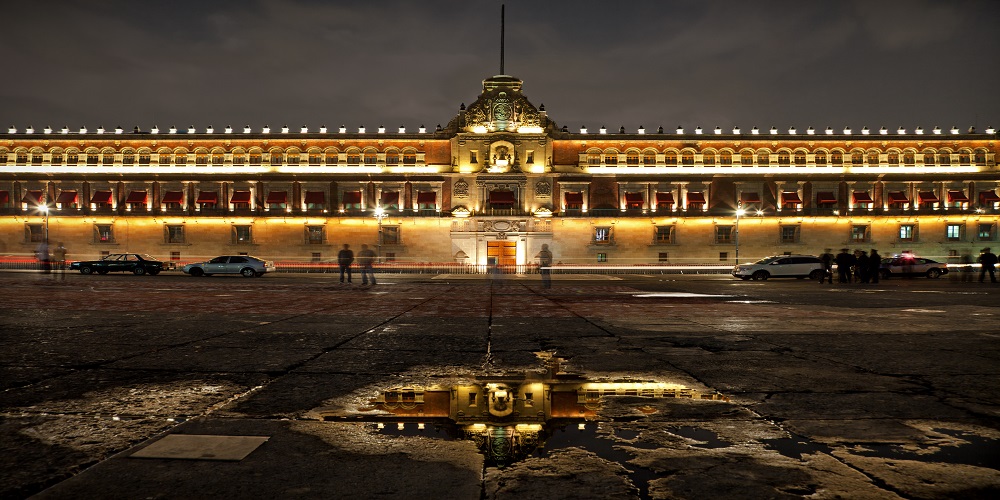 Photos & Slideshow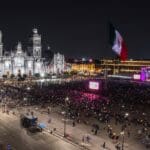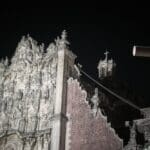 ---
LynTec powered the outdoor lighting design for the Mexico City Metropolitan Cathedral with its patented RPC Remote Control Breaker Panel. The Lenexa, Kan.-based manufacturer specializes in innovative electrical power-control solutions.
Assessing the Project
Aleksandar Lalicki, principal consultant and lighting designer, specifies that the RPC panel distributes and controls power to over 160 LED lighting fixtures. Thus, it illuminates the incredible architecture, statues and reliefs that make up the cathedral's façade.
"LynTec is the heart of my LED installations," says Lalicki. "We used LynTec's RPC panel because it's a solid, well-engineered product that's easy to install, connect and program."
He adds that it also protects LED lighting systems with multiple password-protected levels. Additionally, the control on distance and use of IP for that purpose made RPC panels the first and only choice for the project.
Lalicki's design incorporates GRIVEN LED architectural lighting. It features IP68 connections and seven different optics. One-hundred-fourteen fixtures light up the southern façade of the cathedral. The eastern façade, meanwhile, has 47. The fixtures are mounted in pairs on custom lamp posts around the church's perimeter. Two per level cover a specific area of the building.
Cost-Effective Wiring, Enhanced Surge Protection
LynTec adds that LED lighting systems need to be supported and protected with an automated power-control solution. Without it, fixtures remaining on continue to draw standby power, burn up faster and are prone to lockups. To prevent this, Lalicki specified LynTec's 42-circuit RPC341 panel.
Lalicki has previously installed LynTec RPC panels to provide optimal, easy-to-install power distribution and control on several lighting projects. Some of them include the José Peón Contreras Theater and Palacio de la Musica, both in Mérida.
The RPC panels are based on the G3 Powerlink hardware platform by Square D. They simplify audio, visual and lighting buildouts by accelerating the installation process. The power-control panels decrease operating costs with simple wiring. This allows electricians to quickly and easily complete the installation. It also removes additional steps, costs and space needed to install a separate relay panel.
Read Next: LynTec Announces Q-SYS Control Plugin
Available with 30 to 84 controllable breakers per panel, the comprehensive power-control solution system provides additional circuit-switching control capabilities in the same enclosure. It also grants flexible lighting control across multiple control zones and multiple control protocols. Those include HTTP, Telnet, sACN, DMX, RS-232 or contact closure control systems.
Accurate and Intelligent
The web-enabled control and current monitoring option provides power and energy data on branch circuits and mains. This gives the operator an accurate and intelligent vision of capacity, energy use and reliability.
For ultimate in-monitoring and control flexibility, the RPC panels are compatible with popular control systems. Lalicki selected ENTTEC and Swisson DMX controllers for the cathedral. The RPC panels also feature brown-out protection. This automatically shuts down selected circuits during over- and under-voltage situations. Plus, it powers up as programmed when voltage regains stability. For further voltage stability and protection, the RPC also added SurgeX in-panel surge elimination.
Thus, the LynTec system can completely turn off and on the whole system and deliver power-supply protection. It also follows an automated schedule using an astronomical clock so that the lights are never accidentally left on.
Success of the RPC Panels
"Outdoor lighting serves vital roles in architecture, bringing both security and enjoyment to areas that visitors normally couldn't experience after dark," says Mark Bishop, president of LynTec. "We're honored once again to be part of Aleksandar's incredible lighting designs and to help eliminate the many obstacles that come with distributing and controlling power to modern architectural lighting installations."
According to Bishop, the company was extremely pleased to be incorporated into the project. It offered a way to help visitors rediscover the cathedral's grandeur and beauty.
To view photos of the installation, click on "View Slideshow" on the right.